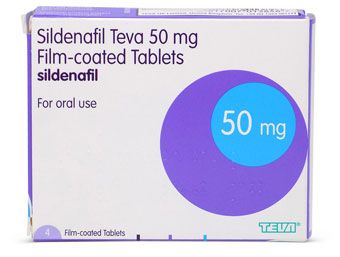 TEVA generic sildenafil
TEVA launched their generic version of Viagra called TEVA sildenafil the day after the Viagra patent expired in several European countries (including the UK) on 22 June 2013.
Sildenafil Teva 25mg (4 or 8 tablets)
Sildenafil Teva 50mg (4 or 8 tablets)
Sildenafil Teva 100mg (4 or 8 tablets)
Dr Fox can issue Sildenafil posted direct from a UK pharmacy following an Erectile Dysfunction consultation.
Sildenafil from 95p each
Costs of Teva sildenafil
Compare the costs of generic sildenafil from Dr Fox with other UK online clinics. Dr Fox can supply any non-branded sildenafil, either Teva Sildenafil or another manufacturer, however we usually supply the Sandoz brand – the tablets will contain the same ingredient sildenafil citrate at the same dosage and work in exactly the same way.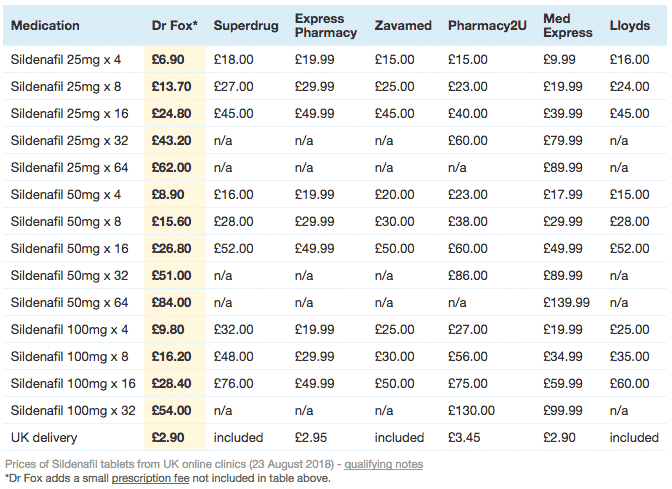 Teva
Teva UK Limited is one of the biggest pharmaceutical companies in the UK when measured by the number of packs of medicines supplied to the NHS. Our commitment to making quality healthcare accessible underpins everything we do.

We are part of Teva Pharmaceutical Industries Ltd which is among the top 15 pharmaceutical companies in the world, and undoubtedly the biggest in generic products. That means we're a major player in global pharmaceuticals.

We've been marketing pharmaceuticals in the UK since 1935 – longer than the NHS has been around. So, we understand the market, the products, what customers want and what patients need.

We have a vast range of generic and branded medicines, and that means we supply 1 in six prescriptions in the UK. Our product range runs from painkillers to life-saving cancer drugs, with a whole host in between.
From Teva UK Ltd website About Us