Doxycycline
Low cost doxycycline 100mg anti-malaria capsules for trips of up to 1 year available to buy online.
Start order
Buy Doxycycline online in UK
How to order Doxycycline online for UK delivery:
Read medical information about malaria and how to prevent it
Answer medical questions to check for eligibility
Reviewed by doctors - posted from UK pharmacy (tracked 24hr service)
Low cost malaria prophylaxis
Doxycycline is not under patent and many pharmaceutical companies produce the tablets resulting in low prices. Dr Fox Pharmacy may supply doxycycline from any one of the various brands - all are UK licensed, medically identical, and equally effective.
Prices
Start order
---
About Doxycycline
Doxycycline 100mg is a prescription-only oral capsule used to prevent malaria.
Take one 100mg capsule daily, starting 2 days before entering malaria zone, continue for 4 weeks after leaving.
Read the patient leaflet for a full list of side effects, cautions, and interactions with other drugs.
Doxycycline has antibacterial and anti-inflammatory effects. As an anti-bacterial medicine doxycycline is used to treat a wide range of infections caused by bacteria. It is commonly used by travellers to prevent malaria infection, being one of three antimalarial drugs used as a preventative against malaria. In some cases it is also used in combination with quinine to treat active malaria.
What does it do?
Doxycycline prevents malaria by killing the malaria parasite when it is in the blood stage of its life cycle. It also has some effect at the liver stage.
Who is at risk of malaria?
Malaria is endemic in some tropical and sub-tropical areas. The disease is spread by mosquitoes in infected areas of South America, Southern Asia, and Africa. Before travelling to these areas, it is important to check the risk of malaria for the specific location and time of year you are visiting. Consult the NHS Scotland Fit for Travel website or contact a travel clinic for advice on the recommended malaria tablet for different countries.
Why doxycycline?
Doxycycline is suitable as a malaria preventative for travel to high risk areas. It is prescribed after a medical consultation taking account of individual suitability, side effects, and possible adverse events. Doxycycline can be an attractive option because it is relatively low cost compared to other types of malaria tablets, and doesn't usually cause problems with side effects. It is a daily dosing regime, which may suit some people better than once a week.
Taking doxycycline for the first time
All medication should be taken as prescribed. Doxycycline to prevent malaria is taken at a dose of one 100mg capsule per day for adults and children over 12 (further information about malaria tablets for children). The course should begin 2 days before travel to a malaria zone, continuing throughout exposure to malaria, and then for 4 weeks afterwards. It is essential that the full course is completed.
Doxycycline should always be taken with food, preferably standing or sitting up, and preferably not just before lying down. It can cause acid reflux symptoms.
How effective is it?
Doxycycline is as effective as Lariam at preventing malaria infection, though no antimalarial is 100% effective. In addition to taking recommended malaria tablets, malaria risk can also be reduced by avoiding mosquito bites.
Possible side effects of doxycycline
All medicines have the potential to cause side-effects and reactions in some individuals.
Side effects from doxycycline can include gastrointestinal problems (such as nausea and diarrhoea), thrush, heartburn, and increased light sensitivity that can lead to sunburn.
A full list of the most frequent side effects can be found in the manufacturer's patient information leaflet supplied with doxycycline capsules.
Photosensitivity and doxycycline
Doxycycline can cause serious skin reactions to sunlight and increases the incidence of sunburn. Avoid sunbeds and direct sunlight, and use high-factor sunscreen.
When not to take doxycycline
During a consultation with Dr Fox adults will be asked to complete an online assessment questionnaire to determine suitability for antimalarial medication.
You should not take doxycycline without further consultation with your GP if you:
Are pregnant or breastfeeding, or expect to be during your trip or for 4 weeks after.
Have a sensitivity to tetracycline antibiotics.
Have severe liver or kidney problems.
Have a history of lupus, porphyria, or myasthenia gravis.
Have problems with frequent diarrhoea.
Are undergoing treatment for syphilis.
Doxycycline permanently discolours and damages developing teeth so should never be used beyond 15 weeks of pregnancy or in children up to age 12.
Other medications and doxycycline
Some medications interact with doxycycline and it should not be used whilst taking them.
These include:
Warfarin or warfarin-type anticoagulants (where your blood thinning tablet dose is regularly monitored with blood tests).
Quinapril (used to lower high blood pressure).
Kaolin (used to treat diarrhoea).
Penicillin or rifampicin (antibiotics).
Sucralfate (used to treat and prevent stomach ulcers).
Barbiturates (strong sleeping tablets, e.g. phenobarbital).
Ergotamine (used to treat migraines or headaches).
Typhoid vaccine oral capsules.
Carbamazepine, phenytoin, primidone, or other drugs used to control epilepsy.
Ciclosporin (used to affect the body's immune response following organ transplants).
Methoxyflurane (an anaesthetic). If you need an operation, tell your doctor or dentist that you are taking doxycycline.
Methotrexate (used to treat cancer, psoriasis, or rheumatoid arthritis).
Medicines such as antacids (indigestion tablets or liquids) containing aluminium, calcium, magnesium, or other medicines containing iron, bismuth, or zinc salts.
Retinoids, e.g. Roaccutane (used to treat various skin conditions).
Lithium (used to moderate mood).
Other measures to prevent malaria
In addition to taking recommended malaria tablets, malaria risk can also be reduced by avoiding mosquito bites.
Mosquitoes can bite at any time of day. Most bites by malaria mosquitoes occur in the evening and overnight between dusk and dawn. In contrast, dengue fever mosquitoes tend to bite during the day.
Wear long-sleeved clothing and long trousers if you are out at dusk, dawn, and at night. Several companies sell insect resistant travel clothing pre-treated with insecticide (permethrin).
Use insect repellent containing DEET on exposed skin and under thin clothing, particularly around the ankles. The best strength DEET is 50% There is no added benefit to using higher concentrations. Other repellents containing picaridin 20% or lemon eucalyptus 30% are less effective than DEET and must be reapplied very frequently.
Insect repellent room sprays, mosquito coils, and heating insecticide impregnated tablets all reduce the risk of bites and should be used to kill mosquitoes in bedrooms before going to bed.
Where possible sleep in screened rooms and use a mosquito net, preferably one impregnated with insecticide (permethrin). Mosquitoes are deterred by air conditioning but not fans.
Ultrasound devices, mobile phone apps, garlic, Vitamin B, marmite, homeopathic products, tonic water, alcohol, tea tree oil, and citronella DO NOT prevent bites.
For further information see Travel Health Pro - Insect and tick bite avoidance and NHS - Malaria Prevention.
Patient Information Leaflet

The Patient Information Leaflet (PIL) is the leaflet included in the pack with a medicine and must be read before taking the medicine. It is written for patients and gives information about taking or using a medicine.
---
Antibiotic guardianship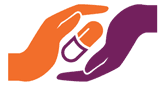 Doxycycline is an antibiotic (for infection) and also used as malaria prophylaxis. To combat antibiotic resistance please:
Only use antibiotics when needed
Never share antibiotics
Always complete course as instructed
Take unused medicine to local pharmacy for disposal
Doxycycline 100mg FAQs
Can I get doxycycline on the NHS for malaria prevention?
Travel medicines, including malaria tablets, are considered lifestyle treatments and not available free on the NHS. Your GP will be able to write a private prescription, but may charge for this. The pharmacy will also charge a fee for supplying the medicine.
How should I store doxycycline 100mg capsules when travelling?
Capsules are supplied in blister packs and should be opened individually when needed (daily). Blister packs should be kept in the medicine box supplied along with the patient information leaflet whilst travelling. No other special storage conditions are required. Capsules usually have a 4-year shelf life from manufacture, always check the expiry date printed on the medicine pack. Keep medicines out of the reach of children.
Can doxycycline be used to treat malaria?
Occasionally doxycycline is used in combination with other medications to treat a malaria infection. Treatment should only be administered under medical supervision, after a definite blood diagnosis of malaria.
See also malaria and antimalarials FAQs.

Authored 11 July 2013 by Dr Tony Steele
MB ChB Sheffield University 1983. Former hospital doctor and GP. GMC no. 2825328
Recent Doxycycline reviews
As advertised, one happy customer.
28/11/2023 19:07
Anonymous Verified
Quick efficient delivery, purchase did it's job
06/11/2023 18:17
Anonymous Verified
as expected. Good antibiotic
06/11/2023 08:26
Anonymous Verified
Discreet and professional
01/11/2023 12:54
Anonymous Verified
I burnt like mad spoilt my holiday Never experienced anything like it in all the years iv travelled to gambia
Dr Fox response:
Thank you for your review and sorry to hear you experienced issues. Increased light sensitivity that can lead to sunburn is listed in the patient leaflet as a possible side effect when taking doxycycline. Atovaquone/proguanil (Malarone) is also currently recommended for malaria prevention when visiting Gambia and may suit you better.
27/10/2023 06:25
J. Njie Verified
Read more reviews
---
The order process
Choose medication, register, and pay
Dr Fox issues prescription online
Pharmacy team post medication direct