Doxycycline
Low cost doxycycline 100mg anti-malaria capsules for trips of up to 1 year available to buy online.
Start order
Buy Doxycycline online in UK
How to order Doxycycline online for UK delivery:
Read medical information about malaria and how to prevent it
Answer medical questions to check for eligibility
Reviewed by doctors - posted from UK pharmacy (tracked 24hr service)
Low cost malaria prophylaxis
Doxycycline is not under patent and many pharmaceutical companies produce the tablets resulting in low prices. Dr Fox Pharmacy may supply doxycycline from any one of the various brands – all are UK licensed, medically identical and equally effective.
Prices
Start order
---
About Doxycycline
As an anti-bacterial medicine Doxycycline, also known as Vibramycin-D, is used to treat a wide range of infections caused by bacteria. It is commonly used to prevent malaria infection, being one of three anti-malarial drugs used against the P.falciparum parasite for areas of chloroquine-resistant malaria. In some cases it is also used in combination with quinine to treat malaria.
What does it do?
Doxycycline is a suppressive prophylactic and prevents malaria by killing the P.falciparum parasite when it is in the blood stage of its life cycle. Doxycycline must be continued for four weeks after leaving a malarial area.
Who is at risk of malaria?
Malaria is endemic in some tropical and sub-tropical areas. The disease is spread by mosquitoes in infected areas of South America, Southern Asia and Africa. Before travelling to these areas, it is important to check the risk of malaria for the specific location and time of year you are visiting. Consult the NHS Fit for Travel website or contact a travel medicine professional for more advice.
Why doxycycline?
Doxycycline is suitable as a preventative for travel to areas where there is high risk of P.falciparum malaria, with chloroquine resistance. It is prescribed after a medical consultation taking account of individual suitability, side effects, and possible adverse events. Doxycycline can be an attractive option because it is relatively low cost and usually well tolerated.
Taking doxycycline for the first time
All medication should be taken as prescribed. Doxycycline to prevent malaria, is taken at a dose of one 100mg capsule per day for adults and children over 12 (further information about malaria tablets for children). The course should begin two days before travel, continuing throughout exposure to malaria, and then for four weeks afterwards. It is essential that the full course is completed.
Doxycycline should always be taken with food, preferably standing or sitting up, and preferably not just before lying down. It can cause acid reflux symptoms.
How effective is it?
No anti-malarial is 100% effective. It is important to take preventative measures in high-risk areas of malaria, including covering exposed limbs, using an effective insect repellent and using mosquito nets.
Side effects of doxycycline
All medicines have the potential to cause side-effects and reactions in some individuals. A full list of the most frequent side effects can be found in the manufacturer's patient information leaflet supplied with doxycycline tablets.
Side effects include gastrointestinal problems (such as nausea and diarrhoea), thrush, heartburn and increased light sensitivity that can lead to sunburn.
Photosensitivity and doxycycline
Doxycycline can cause serious skin reactions to sunlight and increases the incidence of sunburn. Avoid direct sunlight and use high-factor sunscreen.
When not to take doxycycline
During a consultation with Dr Fox, you will be asked to complete an online assessment questionnaire to determine your suitability for anti-malarial medication. You should not take doxycycline without further consultation with your GP if you:
Are pregnant or breastfeeding, or expect to be during your trip or for 4 weeks after
Are under the age of 12
Have a sensitivity to tetracycline antibiotics
Have liver problems or are taking hepatotoxic medications
Have a history of lupus or myasthenia gravis
Patient Information Leaflet

The Patient Information Leaflet (PIL) is the leaflet included in the pack with a medicine and must be read before taking the medicine. It is written for patients and gives information about taking or using a medicine.
---
Antibiotic guardianship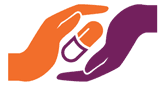 Doxycycline is an antibiotic (for infection) and also used as malaria prophylaxis. To combat antibiotic resistance please:
Only use antibiotics when needed
Never share antibiotics
Always complete course as instructed
Take unused medicine to local pharmacy for disposal

Authored 11 July 2013 by Dr Tony Steele
MB ChB Sheffield University 1983. Former hospital doctor and GP.
arrived as planned and great- instructions on the box so we knew exactly what to do. no side effects
14/06/2021 18:58
Anonymous Verified
Top and convenient service.
10/06/2021 19:23
Anonymous Verified
19/05/2021 08:43
Anonymous Verified
10/05/2021 01:39
Anonymous Verified
25/04/2021 22:08
A. IBOJO Verified
Read more reviews
---
The order process
Choose medication, register, and pay
Doctor issues prescription online
Pharmacy team post medication direct