Dr Claire Pugh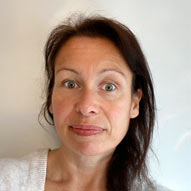 MB ChB, MRCS, MRCGP, DFFP, DTM&H, PGMS, PGCE
Medical & Safeguarding Officer, prescribing Doctor, GMC no. 4712688
Dr Claire Pugh completed her medical degree (MB ChB) at University of Liverpool School of Medicine in 2000 and went on to do her Membership of the Royal College of Surgeons in 2005 and Membership of the Royal College of General Practitioners in 2008 during which she completed her postgraduate qualification in family planning (DFFP). Dr Pugh worked as a GP initially in the North West of England and relocated back to the Bristol area in 2013 where she works as a GP in the NHS and as an appraiser for other GPs.
Dr Pugh has been extensively involved with teaching gaining her postgraduate certificate in General Practice Education (PGCE) in 2013 and previously working as a GP trainer and for the Manchester Postgraduate Primary Care team. More recently she has worked as a medical educator with medical students based at University Hospital Bristol.
In the past Dr Pugh also completed her Diploma in Tropical Medicine and Hygiene (DTM&H) and following this worked as a volunteer surgeon at Kisiizi Hospital in Uganda. Dr Pugh has also undertaken a course in expedition and wilderness medicine with the World Extreme Medicine organisation and has worked with expedition charities providing medical cover. She studied healthcare ethics and development aid whilst studying for her Certificate in Medical Science (PGMS) and is keen to continue supporting teams working in this area.
Dr Pugh joined the Dr Fox team in 2021 as the Medical & Safeguarding Officer and is also a member of the Digital Healthcare Council.
When not working Claire is passionate about exercise and health nutrition. She is also currently studying towards a diploma in solution focused hypnotherapy.