Bacterial vaginosis
Bacterial vaginosis treatment (antibiotic prescription cream, gel, or tablets) available to buy online from Dr Fox.
Read medical information and answer medical questions to buy treatment online.
Bacterial vaginosis medication
Prices
All medication supplied is UK licensed.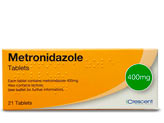 14 tablets £9.80
Buy treatment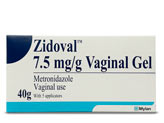 Zidoval
(metronidazole 0.75%)
40gm gel £13.80
Buy treatment
40gm £17.90
Buy treatment
Prices
| Medicine | Quantity | Cost |
| --- | --- | --- |
| Metronidazole 400mg | 14 tablets | £9.80 |
| Zidoval 0.75% Vaginal Gel (metronidazole) | 1 x 40gm | £13.80 |
| Dalacin 2% cream (clindamycin) | 1 x 40gm | £17.90 |
Prescription fees
Dr Fox supplies medicine on prescription and charges a small prescription fee based on the order value of each prescription.
Prescriptions are issued by our doctors online and sent electronically to our pharmacy.
| Order value | Prescription fee |
| --- | --- |
| up to £10 | £1.00 |
| up to £20 | £2.00 |
| up to £40 | £3.00 |
| over £40 | £4.00 |
If you have your own private or NHS paper prescription please post to our pharmacy (details).
Dr Fox prices are 25%–50% lower than other UK online clinics.
Delivery charges
UK delivery only: £2.90 per consultation via Royal Mail Tracked 24 Signed For (1-2 working days with tracking).
Parcel forwarding services are not permitted. Use only UK home or work delivery address.
Returns and refunds - unwanted items can be returned within 14 working days for a full refund.
Medical information
Written and reviewed by a team of doctors. Dr Fox is regulated by the CQC & GPhC.
Bacterial vaginosis (BV) is the commonest cause of abnormal vaginal discharge in women. BV is not a sexually transmitted infection (STI), but BV is linked to having sex. There is an increased risk of catching STIs, including chlamydia, if you have BV.
BV is believed to be caused by a change in the natural balance of bacteria in the vagina. In BV, the vaginal pH becomes less acidic, and lactobacilli are replaced by other anaerobic bacteria which produce a characteristic fishy smell, which can be more noticeable after sex. There is often a thin white or greyish white discharge. There is no irritation, inflammation, or itch with BV and many women actually have no symptoms at all.
Treatment of bacterial vaginosis
If a woman is not troubled by symptoms she may not need treatment. Treatment is usually with antibiotics which kill the anaerobic bacteria and allow the usual lactobacilli to restore the acid balance.
Antibiotics can be taken by mouth - metronidazole 400mg tablets twice a day for 5-7 days, or in a gel or cream which is inserted once daily inside the vagina itself.
There are two types of vaginal treatment: Zidoval gel (metronidazole 0.75%) which is used for 5 days, or Dalacin cream (clindamycin 2%) used for 7 days.
Cure rates are 70-80% for all the treatments.
Other STIs may also be present alongside BV, and STI tests should be taken if BV symptoms persist after treatment or there are other non-BV symptoms as well.
Recurrent bacterial vaginosis
Unfortunately there is often a tendency for the bacterial imbalance and BV to recur, and some women require repeat courses of antibiotics.
If symptoms recur more than 4 times a year, suppressive metronidazole gel treatment may be prescribed by specialists. This is an off label use. Trials show twice weekly metronidazole gel preventing recurrence in 70% of women, but only whilst they continue to use it.
Using vaginal probiotics daily for alternate weeks has also been shown to reduce recurrences.
Lactic acid and acetic acid vaginal gels are also sometimes recommended, but there is no research evidence to support their use.
Dr Fox does not supply suppressive treatment and our guidelines allow for 1 treatment per 3 months. If you are having more frequent episodes, consult your regular doctor.
Bacterial vaginosis and pregnancy
There is an association between having BV and being at higher risk of developing problems in late pregnancy. It is not clear whether treating BV during pregnancy actually prevents these issues, but obstetricians may offer BV treatment before 20 weeks gestation, to some women. Using metronidazole during the first trimester of pregnancy has not been shown to cause harm and tablets and Zidoval can be used with caution throughout pregnancy. The single large dose of metronidazole tablets is not recommended in pregnancy. Dalacin should only be used after 13 weeks as there is no safety data for use in the first trimester of pregnancy.
Dr Fox does not prescribe in pregnancy.
Breastfeeding
Metronidazole passes into breast milk and also affects its taste. Using an intravaginal treatment for BV is recommended if breastfeeding, as very small amounts will be expected to be absorbed and to pass into breast milk.
Dr Fox does not prescribe if you are breastfeeding.
How to take metronidazole 400mg tablets to treat BV
There are various different regimes for taking metronidazole tablets depending on what infection is being treated. It is important to take the tablets correctly to treat BV. The dose is one 400mg tablet twice a day and the doses should be taken about 12 hours apart. Dr Fox supplies a 7-day course. The tablets should be swallowed whole with a glass of water during or just after a meal. The tablets should not be crushed or chewed.
How to use Zidoval and Dalacin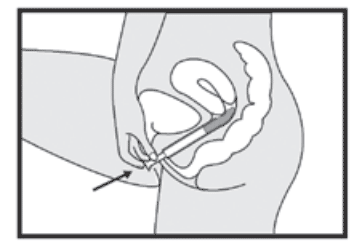 Zidoval and Dalacin are supplied in similar tubes, with disposable applicators. The dose is 5g - one full applicator, inserted into the top of the vagina every night for 5 nights for Zidoval, or 7 nights for Dalacin.
Wash your hands before and after use.
Use a new applicator each night.
Remove the tube cap.
Screw the applicator onto the tube.
Gently squeeze the tube at the bottom to fill the applicator with gel or cream. The applicator is full when the plunger no longer moves.
Unscrew the applicator, and replace the tube cap.
Holding the applicator barrel, gently insert the applicator into the vagina towards your lower back, as far as it goes without discomfort.
Holding the applicator barrel steady, push the plunger in completely to release the gel or cream at the top of the vagina.
Remove the applicator and dispose of it wrapped in tissue, in a bin.
Do not throw in a toilet.
Cautions
Sexual intercourse
It is recommended not to have sexual intercourse when you have BV or whilst using a vaginal treatment. Dalacin can damage condoms, so other reliable contraception should be used.
Vaginal products
Do not use other vaginal products, tampons or douches (vaginal washes) whilst treating with Zidoval or Dalacin.
Do not use Zidoval or Dalacin during the monthly period (menses).
Candida/Thrush
As with all antibiotics, there is a possibility of candida/thrush developing and this may require separate treatment.
Alcohol
It is recommended to avoid alcohol whilst taking metronidazole tablets and also whilst using Zidoval, and for the 48 hours afterwards. Metronidazole may interact with alcohol causing a 'disulfiram reaction' which includes nausea, vomiting, dizziness, chest, head, and abdominal pains. See also FAQs.
Contraindications
In some health conditions and when taking some medications, metronidazole, or clindamycin should not be used. Checks are carried out in the online consultation and full details are in manufacturers' patient information leaflets (see links below) supplied with your medication.
Possible side effects
Metronidazole tablets, Zidoval, and Dalacin can all cause side effects, but not everybody gets them. There is more information in the manufacturers' patient information leaflets (see links below) supplied with your medication.
Metronidazole tablets and Zidoval
Drowsiness, dizziness and visual disorders may occur whilst taking metronidazole. If affected do not drive, cycle or operate other machinery.
When to stop metronidazole immediately and contact a doctor:
Signs of acute allergy - these include swelling of the hands, feet, ankles, face, lips, or throat which may cause difficulty in swallowing or breathing with an itchy, lumpy rash, or nettle rash (hives/urticaria).
Other severe skin rashes with a high temperature - possible 'Steven-Johnson Syndrome'.
Fever, stiff neck, headache, hallucinations, confusion, difficulty using arms or legs or speaking - possible encephalopathy.
Mild side effects of metronidazole can include nausea, vomiting, diarrhoea, loss of appetite, numbness or tingling, metallic or unpleasant taste in mouth, skin dryness, discomfort or itch.
Dalacin cream
Dalacin cream as well as clindamycin in tablets has been linked to a rare antibiotic-triggered bowel inflammation (pseudomembranous colitis).
Acute allergic reaction and hives /urticaria may also occur with Dalacin - stop using immediately and contact a doctor.
Common side effects when using Dalacin can include headache, dizziness, cystitis or urinary tract infection, nausea, vomiting, diarrhoea. Side effects are more common when taking clindamycin as tablets.
General advice to relieve symptoms and reduce risk of getting bacterial vaginosis
Take a shower instead of a bath.
Use only water and plain soap or aqueous cream to wash genital area.
Do not use vaginal douching, vaginal washes, vaginal deodorants.
Do not use antiseptic, perfumed soap, bubble baths, shampoo, or shower gel in the bath.
Do not use strong detergent to wash underwear.
Do not smoke.
Buy treatment
Dr Fox supplies bacterial vaginosis medication on prescription - you are required to answer a short medical questionnaire before your order can be completed.

Authored 22 May 2023 by Dr A. Wood
MB ChB Manchester University 1984. NHS GP in Bristol. GMC no. 2855422
---
The order process
Choose medication, register, and pay
Dr Fox issues prescription online
Pharmacy team post medication direct
Recent reviews
"Excellent, prompt service."12 October 2023 – Alistair S.
"Fantastic service. Quick, efficient & ethical. But best of all, accessible & affordable. No room for improvement!"12 October 2023 – Anonymous
"Easy to use, good price Always easy to order from, re-order facility easy (& saves time)! Super quick delivery, great prices, also do feel if you have any q's they are there to help."12 October 2023 – Anonymous
"Excellent prompt service"12 October 2023 – Anonymous
"A good and efficient service"12 October 2023 – Anonymous
"Very good service as usual"12 October 2023 – Anonymous
"Quick delivery, queries answered"12 October 2023 – Anonymous
"Excellent service, reasonable prices and good choice of products"12 October 2023 – Barry S.
"So easy to use. And safe. Sadly online services like this are the way forward. If you can't get an appointment. Would use this again."12 October 2023 – Anonymous
"Very fast delivery upon request. Much appreciated."12 October 2023 – Anonymous
"Absolutely fantastic service very fast delivery&dquo;12 October 2023 – Anonymous
"Fast and impressed with service"11 October 2023 – Andrea B.