Delivery information
Track my delivery
Enter Royal Mail parcel tracking number:
Track restricted items (aerosols/flammable) at APC.
Information if parcel has not arrived.
Tracking will only work once item collected by Royal Mail, which could be the next working day.
UK delivery only - £2.90
UK delivery charge is £2.90 per consultation via Royal Mail Tracked 24 (allow 1-2 working days after item collected by Royal Mail 4pm weekdays only excluding bank holidays). Special delivery available on request - please note we cannot guarantee next day delivery.
Delivery of medication is free to patients who post an existing paper prescription to the pharmacy.
Dispatch, deliveries, and parcel tracking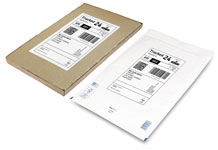 Most items are dispatched on the day of the order or next working day except at weekends and bank holidays. Order backlogs at start of the week and after bank holidays sometimes cause delay in despatching items. Packaging is discreet and may differ from time to time (box or jiffy bag). During Covid-19 pandemic postal workers will not require signatures, they will instead log the name of the person accepting the item.
You will receive an email with a parcel tracking number when your item has been processed for dispatch, and delivery update emails from Royal Mail.
Signed-for delivery protects children and pets at addresses from potential harm. If you have neither you can request items are sent without requiring a signature.
If you need to enquire about a delivery please contact the dispatch team at the pharmacy.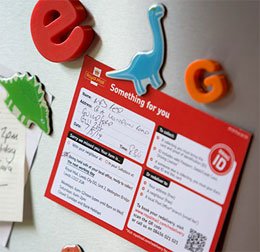 Delivery to a neighbour
If no-one is at the delivery address to sign for a parcel Royal Mail will attempt to deliver to a neighbour and leave a card to let you know. Visit the Royal Mail website to opt out of neighbour deliveries by requesting a sticker to display near your front door.
Undelivered items
Undelivered items are returned to your local Royal Mail Delivery Office. A Something for you card will be left and you will be notified by email (if card not received, please check the tracking report which may include photos and possible location of delivery, and check with neighbours). Delivery update emails contain a tracking link where you can arrange a re-delivery online. Alternately you can collect your item from the delivery office (ID required). After 18 days the item is returned to the pharmacy and a repost or refund will be offered.
What might delay my order?
The following may cause a delay in processing an order:
Identity verification checks.
General or clinical queries.
Incorrect delivery address.
Duplicate account resolutions.
Specific brand requests.
Backlog: there is sometimes a backlog at the start of the week, especially after bank holidays.
Channel Islands
Please enter the island name (Jersey, Guernsey, Isle of Man) in the 'City' field of your delivery address.
Not permitted
Parcel forwarding or holding services do not meet UK pharmacy requirements for sending prescription medicines.
Dr Fox no longer posts medicine outside the UK
This is for regulatory reasons beyond our control. Unfortunately this also includes BFPO addresses.
Confirming your order
A payment confirmation email will be sent to you at the time you place an order. You can see the details of the order, including parcel tracking information, in your My Account area.
Another confirmation email will be sent when a doctor has assessed your medical information and issued a prescription.
Dr Fox passes prescriptions electronically to our UK pharmacy for dispatch of medicine on the same or following working day. A further confirmation email is sent to the customer which will include a parcel tracking number.
Confidential and discreet
Only the pharmacy return address appears on the label of packaging. Nothing on the outside of the packaging indicates prescription medications within. 'INDEXMED' will appear on bank statements.
Declined orders
If for any reason the doctor requires additional information prior to issuing a prescription you will be contacted.
If for any reason an order is declined you will be informed of the reasons and refunded in full to the same payment card.
Late deliveries
If your parcel has not arrived within expected time scales please see this information.