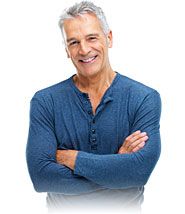 Men's health
Men are notorious for ignoring health symptoms, with NHS figures showing they visit GPs half as often as women but suffer a similar number of ailments and conditions.
Dr Fox provides a convenient, fast and confidential online private prescription medicine service for a range of routine health issues affecting men.
Simply complete a short health questionnaire, select treatment required, register order and pay – a GP will review and authorise your order. Medicine is posted direct from a registered pharmacy.