Read medical information and answer medical questions to buy treatment online.
How to buy Azithromycin online
Azithromycin 250mg is prescription only medicine.
To buy Azithromycin online you will need to complete an online consultation before you can make an order.
Read medical information about Azithromycin
Answer medical questions to check for eligibility
Once completed patients choose treatment, register details, and pay online. A doctor will review your order and issue the prescription electronically to our pharmacy. Medicine is then delivered direct to you.
Prices
| Azithromycin | Quantity | Cost |
| --- | --- | --- |
| Azithromycin 250mg | 4 tablets (1 course) | £14.70 |
| Azithromycin 250mg | 8 tablets (2 courses) | £28.10 |
Prescription fees
Dr Fox supplies medicine on prescription and charges a small prescription fee based on the order value of each prescription.
Prescriptions are issued by our doctors online and sent electronically to our pharmacy.
If you have your own private or NHS paper prescription please post to our pharmacy (details).
Dr Fox prices are 25%–50% lower than other UK online clinics.
| Order value | Prescription fee |
| --- | --- |
| up to £10 | £1.00 |
| up to £20 | £3.00 |
| up to £50 | £5.00 |
| up to £100 | £8.00 |
| over £100 | £10.00 |
Delivery charges
UK delivery £2.90 per consultation via Royal Mail 24 Signed For

(1-4 working days).

Standard international delivery £5.90 flat rate via Royal Mail International Tracked & Signed

(3-14 days).

Express international delivery £32.00 flat rate via DHL Express (2-8 days depending on destination, with tracking in transit).
<! end medicine_prices_tab -->
Medical information
General background information page on travellers' diarrhoea.
Azithromycin antibiotic
Azithromycin is effective in reducing the symptoms of travellers' diarrhoea, particularly if taken with Loperamide. The symptoms of traveller's diarrhoea should improve within 24 hours of starting antibiotic.
In addition the anti-sickness tablet Avomine can be taken to reduce fluid loss and discomfort.
Choosing the right antibiotic
Azithromycin is the preferred antibiotic to treat travellers' diarrhoea in South Asia (India, Pakistan) or SE Asia (Thailand, Laos, etc). In other parts of the world ciprofloxacin is the preferred antibiotic.
Dosage
Treatment with Azithromycin is a single dose of 4 tablets taken together at one time.
Take the dose as soon as you get diarrhoea, not before. It is not a preventative.
Side effects
If there are any side effects the most common are stomach upset, nausea and diarrhoea. For details see the patient information leaflet supplied with the tablets.
Seeking help
Symptoms should start to improve within 24 hours of starting azithromycin. Medical advice should be sought if symptoms are not improving, or are worsening, or if any of the following occur:
Profuse diarrhoea and vomiting lead to dehydration
Blood and green or yellow slime in the motions with severe abdominal pains
Diarrhoea associated with rashes
High fever and headache with diarrhoea (particularly in malaria areas)
Treating diarrhoea
The anti-diarrhoeal Loperamide and anti-sickness tablets also reduce symptoms.
Try to get plenty of rest
Drink plenty of fluids, even if vomiting (at least 3-4 litres/day)
Continue to eat simple foods such as rice and dried bread, appetite permitting
Pay attention to personal hygiene, to prevent spread
Azithromycin 250mg Patient Leaflet
---
Antibiotic guardianship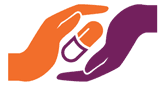 To combat antibiotic resistance please:
Only use antibiotics when needed
Never share antibiotics
Always complete course as instructed
Take unused medicine to local pharmacy for disposal
---
Buy treatment
Dr Fox supplies Azithromycin on prescription – you are required to answer a short medical questionnaire before your order can be completed.
questions
Choose
order
Answer medical questions to order
(azithromycin for diarrhoea)
---
The order process
Answer short medical questionnaire
Choose treatment, register, and pay
Doctor issues prescription online
Medicine posted direct from pharmacy
---
Customer reviews
"Thoroughly recommended, it's easy to navigate the website. Prices are reasonable and ordering simple. Delivery is fast and packaging very good."13 February 2017 – Alan R., Bury St. Edmunds
"Fantastic service, discrete and great prices. Can not recommend highly enough. Will be using again."09 February 2017 – Ian V., Chester
"Easy ordering process and delivery as expected. Will be buying from Dr Fox again."01 February 2017 – Matt M., Farnham
"I have used Dr Fox twice now and on both occasions they have been excellent. Easy to use and very speedy deliveries."18 January 2017 – George H., Prestwick
"This online pharmacy not only looks professional and slick it does exactly that with its actual product supply and customer service - what a find."8 January 2017 – Angus S., Inverness
"1st time I have ever ordered on line and was very happy with the service and how quick and easy it was to do"21 December 2016 – Bezza K., Kent
"Correct products delivered, on time and discreetly packed. Prices are always competitive. I have ordered on several occasions before and alway get the same great service"12 December 2016 – Ian G., Colchester
"Fantastic service from a great and reputable company."07 December 2016 – Pete P., Macclesfield
"I don't know why I have never heard of this website before It's absolutely incredible. My transaction process was very hassle-free, the communication was great and I've got my malarial tablets for a fraction of the price if I'd gone to the doctor directly."01 December 2016 – Mariah S., London
"Superb service as always. Have been a customer for some time now and Dr Fox has maintained the quality of care throughout."22 November 2016 – Dr Keith W., Prudhoe
"Extremely satisfied with my whole dealing with Dr.Fox Fast efficient - problem free Thank you for being so easy to use"20 November 2016 – Mel E., Manchester
"Everything went absolutely smoothly Goods even arrived much earlier then could have been expected (Overseas). Fair price - and better then most competitors. Would recommed."15 November 2016 – Kristian M., Denmark
"Fantastic.... service, products all delivered and tracking numbers provided, paid and 3 days later goods arrived in a discreet envelop.... by Royal mail sign for... Very happy with the whole service and transactions... thank you"10 November 2016 – Jamie G., Cheshire
"I have used Dr Fox on several occasions and have never had any reason for complaint right through from delivery to packaging and quality of product. A completely first class service that I would, and without hesitation, recommend to others."04 November 2016 – Steve B., Dyfed
"First rate service no hassle to order, obtain the prescription and receive a next day delivery. Medical condition cleared quicker than had I had to wait to see my own GP."28 October 2016 – Mrs H., Worcestershire
"I'm completely satisfied with the whole process from start to finish. Great prices, superb communication and rapid delivery....highly recommended"08 October 2016 – Davey W., London
"I've used Dr Fox a couple of times now for malaria tablets. On both occasions I received a fast and reliable service. The prices are very good too. No need to pay your GP for a private prescription or pay High Street Chemist prices. Highly recommended."04 October 2016 – Pete M., Corsham
"My experience is of top customer service with fast deliveries of genuine products sold at the lowest price around. I haven't dealt with better and believe they are unmatched so unrivalled."02 October 2016 – Jason J., Colchester