Read medical information and answer medical questions to buy treatment online.
Medical information
Written and reviewed by a team of doctors. Dr Fox is regulated by the CQC, GPhC, & MHRA.
Recommended reading: background information on travellers' diarrhoea and NHS Fit for Travel travellers' diarrhoea information.
Travellers most likely to benefit from antibiotics:
Going to remote rural areas distant from medical help.
With pre-existing bowel problems such as inflammatory bowel disease where infection may trigger a relapse e.g. ulcerative colitis, Crohn's disease, coeliac disease, and previous bowel surgery.
with pre-existing medical conditions which may be worsened by severe infection or dehydration, e.g. poorly controlled diabetes, renal impairment, heart failure, HIV, and reduced immunity.
With a tendency to severe travellers' diarrhoea (on the basis of previous travel experience) or taking immunosuppressive treatment.
Azithromycin antibiotic
Azithromycin is effective in reducing the symptoms of travellers' diarrhoea, particularly if taken with Loperamide. The symptoms of traveller's diarrhoea should improve within 24 hours of starting antibiotic.
In addition the anti-sickness tablet Avomine can be taken to reduce fluid loss and discomfort. Avomine should not be taken at the same time as azithromycin.
Dosage
Treatment with Azithromycin is a single dose of 4 tablets taken together at one time. Take the dose as soon as you get diarrhoea, not before. It is not a preventative.
Side effects
If there are any side effects the most common are stomach upset, nausea and diarrhoea. For details see the patient information leaflet supplied with the tablets.
Seeking help
Symptoms should start to improve within 24 hours of starting azithromycin. Medical advice should be sought if symptoms are not improving after 2 or 3 days, or are worsening, or if any of the following occur:
Profuse diarrhoea and vomiting lead to dehydration
Blood and green or yellow slime in the motions with severe abdominal pains
Diarrhoea associated with rashes
High fever and headache with diarrhoea (particularly in malaria areas)
Treating diarrhoea
The antidiarrhoeal Loperamide and anti-sickness tablets also reduce symptoms.
Try to get plenty of rest
Drink plenty of fluids, even if vomiting (at least 3-4 litres/day)
Continue to eat simple foods such as rice and dried bread, appetite permitting
Pay attention to personal hygiene, to prevent spread
Azithromycin 250mg Patient Leaflet
---
Antibiotic guardianship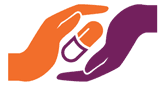 To combat antibiotic resistance please:
Only use antibiotics when needed
Never share antibiotics
Always complete course as instructed
Take unused medicine to local pharmacy for disposal
---
Buy treatment

Authored 22 March 2010 by Dr Tony Steele
Last updated 20 October 2020
How to buy Azithromycin online
Azithromycin 250mg is prescription only medicine.
To buy Azithromycin online you will need to complete an online consultation before you can make an order.
Read medical information about Azithromycin
Answer medical questions to check for eligibility
Once completed patients choose treatment, register details, and pay online. A doctor will review your order and issue the prescription electronically to our pharmacy. Medicine is then delivered direct to you.
Prices
| Azithromycin | Quantity | Cost |
| --- | --- | --- |
| Azithromycin 250mg | 4 tablets (1 course) | £9.90 |
Prescription fees
Dr Fox supplies medicine on prescription and charges a small prescription fee based on the order value of each prescription.
Prescriptions are issued by our doctors online and sent electronically to our pharmacy.
If you have your own private or NHS paper prescription please post to our pharmacy (details).
Dr Fox prices are 25%–50% lower than other UK online clinics.
| Order value | Prescription fee |
| --- | --- |
| up to £10 | £1.00 |
| up to £20 | £2.00 |
| up to £40 | £3.00 |
| over £40 | £4.00 |
Delivery charges
UK delivery only: £2.90 per consultation via Royal Mail 24 Signed For (1-3 working days with tracking).
Parcel forwarding services are not permitted. Use only UK home or work delivery address.
Returns and refunds - unwanted items can be returned within 14 working days for a full refund.
<! end medicine_prices_tab -->
questions
Choose
order
Order travel medicines only if absolutely certain you will travel.
Answer medical questions to order
(travellers' diarrhoea)
Best to be taken just with food to avoid stomach upset. Works very well though.
03/07/2020 09:45
Anonymous Verified
22/05/2020 13:02
V. Johnson Verified
01/05/2020 19:49
R. Yeardley Verified
No problem with this order
20/04/2020 11:08
Anonymous Verified
17/06/2019 16:48
Anonymous Verified
Read more reviews
---
The order process
Answer short medical questionnaire
Choose medication, register, and pay
Doctor issues prescription online
Pharmacy team post medication direct
---