Azithromycin 500mg
Standby antibiotic, Azithromycin 500mg x 3 tablets for treatment of travellers' diarrhoea for use when needed, available to buy online from Dr Fox Pharmacy.
Start order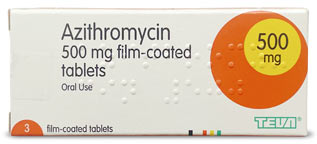 Buy Azithromycin online in UK
How to order Azithromycin online for UK delivery:
Read medical information about travellers' diarrhoea
Answer medical questions to check for eligibility
Reviewed by doctors - posted from UK pharmacy (tracked 24hr service)
Prices
---
About azithromycin
Azithromycin is a prescription-only antibiotic used to treat infections such as travellers' diarrhoea.
Take 500mg daily for 3 days.
Read the patient leaflet for a full list of side effects, cautions, and interactions with other drugs.
Note: Dr Fox prescribes azithromycin for travellers' diarrhoea only - NOT to treat other conditions including chlamydia, gonorrhoea, or mycoplasma.
Azithromycin is effective in reducing the symptoms of travellers' diarrhoea, particularly if taken with loperamide. This is an off-label use of azithromycin, but it has been prescribed for travellers' diarrhoea for many years. The symptoms of travellers' diarrhoea should improve within 24 hours of starting antibiotic.
It is recommended that you consider carrying standby antibiotics for travellers' diarrhoea:
If you are going to a remote location with little or no access to good medical assistance.
If you are at high risk of the diarrhoea leading to severe illness, e.g. poorly controlled diabetes, renal impairment, heart failure, reduced CD4 HIV or other reduced immunity.
If you have a pre-existing bowel problem where infection may trigger a relapse, e.g. ulcerative colitis, Crohn's disease, coeliac disease, and previous bowel surgery.
If you have a known tendency to severe travellers' diarrhoea.
Dosage
Treatment with azithromycin is 500mg daily for 3 days (either 2 x 250mg tablets or 1 x 500mg tablet). Start as soon as you get diarrhoea, not before. It is not a preventative.
Cautions
If you have known allergy to azithromycin, erythromycin, or clarithromycin you should not take azithromycin for travellers' diarrhoea.
There are some medical conditions where you should not take azithromycin:
A tendency to irregular heartbeat or other heart disease.
Myasthenia gravis.
Liver disease.
Kidney disease.
It is not recommended to take azithromycin when trying to conceive, or during pregnancy and breastfeeding, without first discussing with your own GP. See Best use of medicines in pregnancy - Azithromycin for further information.
Azithromycin tablets contain lactose.
Other medicines
There are several medications which should not be used at the same time as azithromycin. Not many of them are prescribed frequently so most people should be able to use it. Consult your own GP if taking:
Ciclosporin - for reducing immunity after transplant.
Digoxin - for irregular heart or heart failure.
Ergotamine - for migraine used rarely.
Terfenadine - antihistamine for hay fever and allergy.
Theophylline - for asthma used rarely.
Disopyramide, Amiodarone, Sotalol or other medication for irregular heart.
Rifabutin - anti-tuberculosis antibiotic used rarely
Promethazine (including Avomine) - NOT to be taken at the same time as azithromycin.
Colchicine - for gout and familial Mediterranean fever.
Warfarin, edoxaban, ticagrelor, or any similar medicines - to prevent blood clots.
Talazoparib, topotecan - specialist cancer drugs.
Antidepressant or antipsychotic medication.
Quinolone antibiotics, e.g. moxifloxacin, levofloxacin, ciprofloxacin.
Antacids - for indigestion, azithromycin can be taken but leave at least 2 hours after taking the antacid.
There is a very rare theoretical risk of abnormal heart rhythm if azithromycin is taken at the same time as some other medications - please check this list.
Side effects
If there are any side effects the most common are stomach upset, headache, nausea, and diarrhoea. For more details see the patient information leaflet supplied with the tablets.
Seeking help
Symptoms should start to improve within 24 hours of starting azithromycin. Medical advice should be sought if symptoms are not improving after 2 or 3 days, or are worsening, or if any of the following occur:
Profuse diarrhoea and vomiting leading to dehydration.
Blood and green or yellow slime in the motions with severe abdominal pains.
Diarrhoea associated with rashes.
High fever and headache with diarrhoea (particularly in malarial areas).
Managing the symptoms of diarrhoea
The antidiarrhoeal loperamide can also reduce symptoms.
Try to get plenty of rest.
Drink plenty of fluids, even if vomiting (at least 3-4 litres daily).
Continue to eat simple foods such as rice and dried bread, appetite permitting.
Pay attention to personal hygiene, to prevent spread.
Patient Information Leaflet

The Patient Information Leaflet (PIL) is the leaflet included in the pack with a medicine and must be read before taking the medicine. It is written for patients and gives information about taking or using a medicine.
Antibiotic guardianship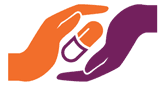 To combat antibiotic resistance please:
Only use antibiotics when needed
Never share antibiotics
Always complete course as instructed
Take unused medicine to local pharmacy for disposal
Buy treatment

Authored 22 March 2010 by Dr Tony Steele
Last updated 30 November 2023
Recent Azithromycin reviews
Fantastic, the only medication I have ever had that completely relieved my symptoms from travellers diahorea quickly, allowing me to enjoy the rest of my holiday without any problems.
19/05/2022 12:58
Anonymous Verified
Recent trip to Azerbaijan. Drank bottled water which I soon discovered was being topped up from a nearby stream !! This product killed my TD overnight after an horrendous day! Would highly recommend.
24/09/2018 10:40
Anonymous Verified
Really helpful and the service from Dr Fox is great.
22/08/2023 10:03
Anonymous Verified
31/07/2023 15:45
R. Lesniewski Verified
Was effective and arrived very quickly
28/06/2023 09:51
Anonymous Verified
Read more reviews
---
The order process
Choose medication, register, and pay
Dr Fox issues prescription online
Pharmacy team post medication direct