How we are regulated
The UK is one of a small number of countries with a legislative and regulatory framework in place to allow medicines to be prescribed online. Although the framework has been in place for over 30 years many people are still unaware of it, and are rightly cautious to use online services to obtain prescription treatment.
You can check credentials with regulators on the list of links below:
---
Registered pharmacy
The Dr Fox Pharmacy (owned and operated by The Park Road Pharmacy Ltd) in Glasgow is registered with the General Pharmaceutical Council (no. 1124326).
Superintendent Pharmacist: Nudrat Khan (2030911)
Company no. SC239002
Registered office: 405 Great Western Road, Glasgow G4 9HY
Telephone: 0141 3396010
Email: info@parkroadpharmacy.com
Check registration
Medicines may also be posted from other registered UK pharmacies - details are shown on dispensing labels on medicine packs.
---
Inspected and Rated
Good
Registered with the Care Quality Commission
Index Medical Ltd t/a Dr Fox pharmacy is registered with the Care Quality Commission (no. 1-101728017) to provide prescriptions online. Registered provider address 3b Southfield Road, Bristol, BS9 3BG.
The regulations ensure high standards, accurate information, careful checks are carried out, patient safety, and genuine medicine is dispensed.
Our doctors must act in your best interests at all times, by law.
Read CQC advice on choosing an online healthcare service.
Company no. 6797903
Registered office: Boyce's Building, 40-42 Regent Street, Clifton, Bristol BS8 4HU
Telephone: 0117 2050198
Email: info@doctorfox.co.uk
Check registration
---
Approved to sell medicines online
Index Medical Ltd is authorised by the Medicines and Healthcare products Regulatory Agency (MHRA) to sell medicines online (no. C44840).
From 1 July 2015 anyone in the UK selling medicines to the public via a website must be registered with the MHRA.
Check registration
---

Data protection
Index Medical Ltd is registered with the Information Commissioner's Office (no. Z258592X) and is fully compliant with the GDPR directive. For details see:
Additional checks
---
Trusted Shops
www.doctorfox.co.uk fulfils the Trusted Shops quality criteria and is continuously audited by experts. The audit covers areas such as data protection, costs and payment, delivery terms, returns processing, and customer service.
Check registration
---
PCI data security
www.doctorfox.co.uk is tested quarterly to ensure that high security standards are maintained, which significantly reduces the risk that the site will be compromised and sensitive data will be accessed. Please note that the Dr Fox website does not store user's full payment card details.
Check confirmation
---
Norton secured
Norton (Digicert) confirm the identity of www.doctorfox.co.uk and that this website encrypts data during transmission, is free of malware, and is regularly scanned for vulnerabilities, and that Index Medical Ltd is validated as a legal business.
Our doctors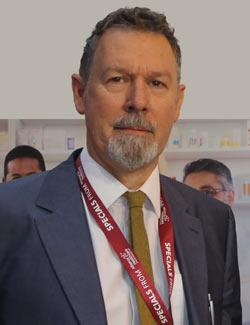 Dr Fox doctors are GMC registered. Most are experienced GPs working in the NHS.
They are all trained in providing prescription medicine online.
The doctors are individually responsible for the prescriptions they issue. Registered pharmacists are responsible for dispensing.
Details of our clinical and administrative staff.
Complaints and patient guide
See our patient guide for further details about the service and how to make a complaint, and also our statement of purpose.
In the media
Dr Fox has featured in several prominent publications:
---
Glasgow pharmacy
399 Great Western Road
Glasgow G4 9HY
Bristol pharmacy
Unit 19-20 Bonville Business Centre
Dixon Road
Bristol BS4 5QR
The medicine dispensed by the pharmacy is the same as the medicine dispensed on prescriptions from NHS doctors. The same cannot be said of all medicines provided through online clinics.
You can protect yourself by using only regulated sites.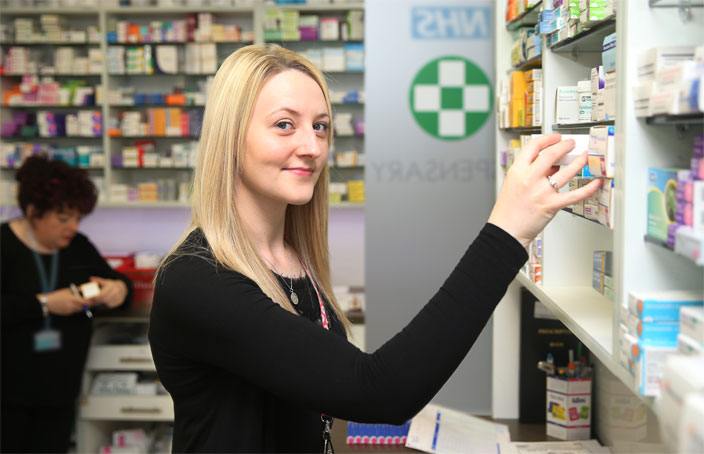 For further information
For further information and questions regarding Dr Fox please contact us.
Dr Fox may from time to time provide prescription services for the customers of other GPhC registered pharmacies in the UK. If you have reached us via one of these referring pharmacies then your prescription may be handled by the pharmacy that referred you here, please reference the individual websites for their pharmacist and GPhC registrations. All other prescriptions will be handled by our primary registered pharmacy.
---
About the regulations
The Care Quality Commission standards specify who can provide online prescription services and how those services are provided.
Dr Fox complies with the Health and Social Care Act 2008.
Further information and guidance
Problems with non-regulated websites
Non-regulated websites may supply fake or substandard medicine. This medicine may be ineffective or dangerous. Non-regulated websites sometimes supply medicines produced, stored, or transported in substandard conditions. The medicine may contain inactive powder or could even be toxic.
People receiving prescription medicine should be given accurate medical information. Prescription medicine should only be supplied after checks for contraindication have been carried out.
A person taking prescription medicine should know what they are taking and should know the medicine is right for them.
Orders made via non-regulated websites may fail to arrive (not sent or intercepted by authorities), and your payment card details and personal data might also be at risk.