Sildenafil
Sildenafil (generic Viagra) tablets to treat erectile dysfunction available to buy online in 25mg, 50mg, and 100mg strengths.
Start order
Buy Sildenafil online in UK
How to order Sildenafil 25mg, 50mg, 100mg online for UK delivery:
Read medical information about erectile dysfunction
Answer medical questions to check for eligibility
Reviewed by doctors - medication posted from UK pharmacy (tracked 24hr service)
Men should have an erectile dysfunction diagnosis from a GP before obtaining medication online.
Generic Viagra
Sildenafil is the medical or generic name for Viagra. Medically they are the same. Sildenafil is sometimes called generic Viagra. Sildenafil was first marketed under the name Viagra in 1998. In June 2013, when the patent of Viagra expired in the UK and other European countries, prices came down significantly.
Generic sildenafil is available at much lower cost, from 71p per tablet, while Pfizer branded Viagra costs over £5 per tablet.
Prices
Start order
---
About sildenafil
Sildenafil is a medicine used to treat erectile dysfunction (ED) in men.
Starting dose is one 50mg tablet in 24 hours. Depending on results, adjust to 25mg or 100mg.
Take 30-60 minutes before sexual activity, usually lasts for up to 4 hours.
Read the patient leaflet for a full list of side effects, cautions, and interactions with other drugs.
Large meals, fatty food, alcohol, and grapefruit can affect efficacy.
Please also see NHS: Sildenafil (Viagra).
How does sildenafil work?
During sexual arousal blood flow in the penis changes. It is this change in blood flow which produces erections. Sildenafil is known medically as a PDE5 inhibitor. PDE5 inhibitors alter the levels of the natural chemical messengers involved in producing erections.
Why choose sildenafil?
Sildenafil is a tried and tested medicine. Most men find it an effective treatment and are not usually troubled by significant side effects. It usually starts to work within 30 minutes of taking a tablet, and usually remains active for about 4 hours. Erections will only occur during this time if there is stimulation. If there is no arousal, there will be no erection. After 4 hours the effects of the tablet wear off.
Alternative tablets include Cialis (tadalafil), Levitra (vardenafil), and Spedra (avanafil). They work in the same way, but for different lengths of time.
Compare erectile dysfunction tablets
How to take sildenafil
The normal starting dose, in men who have not taken sildenafil before, is one 50mg tablet. Subsequent doses can be adjusted up to a maximum of 100mg as a single dose, or down to 25mg, depending on response. Most men find 50mg sufficient. Sildenafil should not be taken more than once in 24 hours.
The effects of treatment may not be exactly the same each time. It is best to take the same dose that worked previously, increasing the dose only if on several occasions treatment is not successful.
Sildenafil dosage
---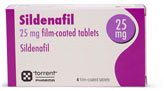 Sildenafil 25mg
Reduced dose recommended when 50mg starting dose is highly effective.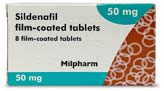 Sildenafil 50mg
Starting dose usually recommended for most men taking sildenafil for the first time.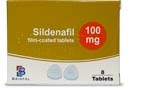 Sildenafil 100mg
High strength dose for when 50mg is ineffective.
Contraindications and interactions
All men with erectile dysfunction should consult a doctor face-to-face before buying sildenafil tablets online. Sildenafil is not suitable for all men, particularly men who have severe heart disease or a history of stroke. Some prescribed medicines interact with sildenafil, most notably medicines called nitrates, used to treat angina and heart disease.
Checks on the suitability of treatment are carried out during our online consultation. Men who are not eligible to order from Dr Fox should consult with their doctors.
Men should not take sildenafil without further assessment from their GP when the following apply:
Low or high blood pressure
Allergies or reactions to past ED treatments
Recent heart attack (within 6 weeks) or suffer from angina (heart pain on exertion) or any form of heart disease
History of strokes or mini-strokes (transient ischaemic attack)
History of vision problems caused by circulation problems
History in the family of rare degenerative eye disease
Serious kidney (renal) or liver disease
Peyronie's disease - angulation or deformity of the penis
Leukaemia, multiple myeloma or sickle cell disease
Bleeding disorders (such as haemophilia)
Current active stomach ulcers (peptic ulcer or gastric ulcer)
There is a very rare theoretical risk of abnormal heart rhythm if sildenafil is taken at the same time as some other medications - please check this list.
Side effects of sildenafil
Most men find sildenafil effective and do not experience significant side effects.
The commonest side effects, affecting up to 1 in 10 men are, nausea, facial flushing, hot flush (symptoms include a sudden feeling of heat in the upper body), indigestion, colour tinge to vision, blurred vision, visual disturbance, stuffy nose and dizziness.
A complete list of side effects can be found in the manufacturer's patient information leaflet.
Allergic type reactions, chest pains or fits, all of which are very rare, require immediate medical attention. Prolonged (2 hours or more) painful erections, a medical condition called priapism, can occur and requires immediate medical attention.
For more information see side effects of Viagra/sildenafil.
What causes erectile dysfunction (ED)?
There is no single factor which causes ED. There are many different causes. The most frequent cause is impaired circulation, which comes in part with ageing. Factors which impair circulation include smoking, lack of exercise, and obesity. Some medical conditions, most notably diabetes, are associated with ED. ED can also occur as a side effect of some prescribed medicines. Operations and trauma, which damages the nerves or blood supply to the penis, can result in ED. This is by no means a complete list.
Alternative ED treatments
Sildenafil tablets support and help natural erections. If ED is caused by severely restricted circulation or damage to the nervous system, tablets may not help.
There are alternative non-tablet treatments, including Vitaros cream, and various other locally applied treatments. Some men benefit from counselling, particularly if stress and performance anxiety are present. A GP should be able to advise.
Drug misuse
Most men take sildenafil to support their usual sexual activity, with resulting benefits to their relationships. Men often find their lives transformed.
If sildenafil is taken in combination with recreational drugs, particularly cocaine, there is an increased risk of adverse effects, particularly prolonged painful erections, which can lead to permanent damage to the penis (priapism).
Patient Information Leaflet

The Patient Information Leaflet (PIL) is the leaflet included in the pack with a medicine and must be read before taking the medicine. It is written for patients and gives information about taking or using a medicine.
Manufacturers and brands of sildenafil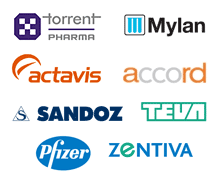 Different pharmacy companies produce their own sildenafil tablets. Dr Fox supplies only UK licensed tablets supplied from UK registered pharmacies. The following pharmaceutical companies produce sildenafil: Accord, Actavis, Amarox, Bristol Labs, Crescent, Dr Reddys, Genesis, Milpharm, Mylan, Teva, RxFarma, Sandoz, Somex, Zentiva, Pfizer, and others. See manufacturers of sildenafil for more information.
Most erectile dysfunction tablets contain Lactose - Mylan sildenafil and Teva sildenafil are manufacturer brands that do not contain Lactose.
Generic medicines supplied may change from time to time as manufacturers may have stock shortages, and generic manufacturer switching is often unavoidable. Most men find no difference between generic medicines. Patients with a preference can request a specific generic manufacturer when ordering.
Start order
Sildenafil FAQs
The effects lasted longer than 4 hours - how?
Sildenafil will remain in the blood for longer than 4 hours but usually at concentrations too low to be effective (see graph below). If effects last longer than 4 hours it is usually because the dosage taken is higher than required, with the drug remaining effective in the blood for longer. Taking sildenafil shortly after eating a meal, particularly a meal high in fat, can delay the effects. It is advised to use the lowest effective dose which will reduce possible side effects.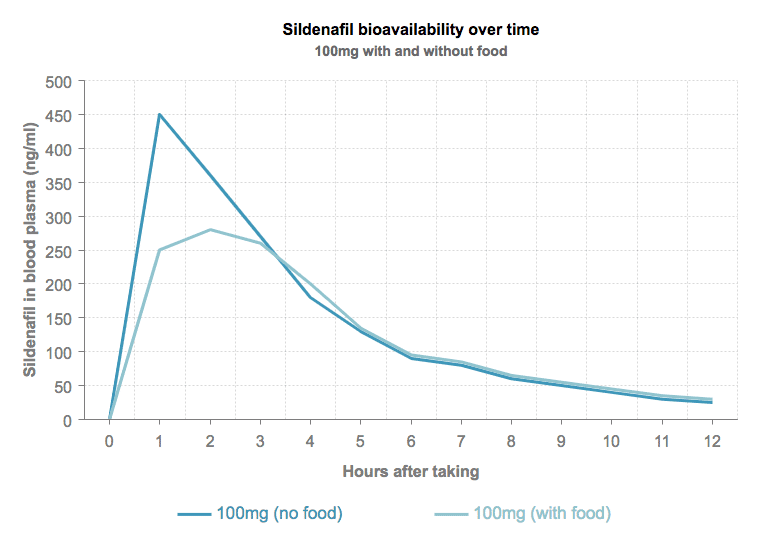 For further information read How long does sildenafil last?
Why must I see a doctor before starting sildenafil?
In some cases ED is associated with high blood pressure or cholesterol, poor circulation, obesity, lack of exercise, smoking, and diabetes, and these are also risk factors for heart disease and stroke. Men with ED need to be examined and tested before starting treatment. It is fine to obtain repeat supplies of sildenafil online, but this does not replace a face-to-face visit to a doctor.
Is it safe to obtain sildenafil online?
Most men do not seek medical help for their ED because of embarrassment or social stigma that may lead some men to self-treat.
Before ordering sildenafil online men must first read medical information about erectile dysfunction and answer medical questions to check for eligibility. Our doctors will then review your information before prescribing, and are available to answer any questions you may have.
Studies suggest that men are capable of using written sildenafil patient education materials to accurately assess their suitability for treatment with 50mg sildenafil.
What is the difference between sildenafil and Viagra?
Medically they are the same. Viagra is Pfizer's brand name for sildenafil. Sildenafil is the medical name for the active ingredient in both. Sildenafil and Viagra both come in packs of 4 and 8 tablets in strengths of 25mg, 50mg, and 100mg. They are interchangeable.
Is Viagra stronger than sildenafil?
No, they are medically identical. They are equally effective and have the same side effects and other features.
What is the difference between sildenafil and Levitra and Cialis?
All three are from the same class of medicine (PDE5 inhibitors) and work in the same way. They are all equally effective, but have different durations of action. Sildenafil stays active for about 4 hours, Levitra for 4-5 hours and Cialis for 36 hours. Sildenafil is most suitable for men intending to be sexually active within a few hours of taking a tablet, after which time the effects will wear off.
Why is sildenafil cheaper than Viagra?
Sildenafil is relatively cheap to produce and is supplied by a number of competing drug companies. This lowers prices. Viagra, which is simply Pfizer's brand of sildenafil, is supplied by Pfizer alone. Pfizer have chosen to keep the price of Viagra higher and can still find a market as some men are loyal to the Viagra brand.
Why are there so many different manufacturers of sildenafil?
Sildenafil is a medicine for which the patent has expired. This means the pharmaceutical company which developed it, Pfizer, cannot prevent other companies producing it. There is a big demand, and about a dozen pharmaceutical companies produce and market their own sildenafil. The following are UK licensed manufacturer brands: Accord, Actavis, Amarox, Bristol Labs, Crescent, Dr Reddys, Genesis, Milpharm, Mylan, Teva, RxFarma, Sandoz, Somex, Zentiva, Pfizer. Only buy from registered pharmacies to guarantee tablets meet standards.
Which is the best manufacturers brand of sildenafil?
If you obtain sildenafil from UK regulated websites and pharmacies there will be no difference. The active ingredient in one 25mg tablet of any brand of UK licensed sildenafil will be the same as any other. The appearance, shape, and colour may vary, but the active ingredient will be the same. Men often have a preference for one brand over another, but usually find that when their preferred brand is not available, they are just as happy with the alternative. See brands of sildenafil page.
Can I buy sildenafil without a prescription?
Yes. Since April 2018 pharmacies can supply Viagra Connect (sildenafil 50mg) without a prescription, although this is significantly more expensive. Viagra and generic sildenafil remain a prescription only medicine which can be dispensed legally only from registered pharmacies. UK online pharmacies use electronic prescriptions issued by doctors or specialist pharmacists. When you order medicine from Dr Fox a prescription is issued electronically to our licensed pharmacy, so you do not need a paper prescription from your own doctor. Use only registered pharmacies, as unregulated suppliers are not subject to controls and will be selling fake medicine which may be ineffective and possibly dangerous.
Can I get sildenafil on the NHS?
Yes, GPs can prescribe sildenafil, but usually do so in only limited amounts in line with strict eligibility criteria. NHS prescription fees will apply. In some cases it will cost less to buy sildenafil online than obtaining it repeatedly through the NHS where the prescription fees may be higher. See Sildenafil on the NHS page.
Can sildenafil tablets be divided?
Some brands of sildenafil tablets are scored to enable them to be cut or broken in two easily. Other brands are un-scored and can be difficult to split without crumbling. Purchasing a pill-splitter can help the process.
Can I drink alcohol with sildenafil?
It is best not to drink alcohol when taking sildenafil or to drink only a small amount (one or two units). Alcohol is a depressant and tends to reduce erections and will reduce the effectiveness of treatment. Some side effects of sildenafil are likely to increase with alcohol, particularly low blood pressure.
What should I do if sildenafil does not work or stops working?
Sildenafil is usually effective and usually remains effective at the same dose over many years. The body does not get used to sildenafil or become immune to its effects. If there is a poor response from time to time, this is to be expected, as the circumstance around taking the tablets may not be right every time. If this happens, you should try again with the same strength tablets and can expect the same good responses as you had previously. If your usual sildenafil repeatedly fails to help, you should consult your regular doctor to see if there has been a change in the underlying cause of your ED or to see if another type of treatment might be more suitable. See My ED medicine is not working page.
Can I take sildenafil, Levitra, or Cialis at the same time?
No, the combination of ED tablets is potentially dangerous and can cause toxic effects of overdose. If one type of tablet does not work, its strength can be increased or an alternative type of tablet can be tried, but treatments must not be combined. Leave at least 24 hours between sildenafil and Levitra and other treatments.
Can I take sildenafil with other prescription medicines?
Sildenafil can be taken with most other prescription medicines, with some notable exceptions. Nitrates used mainly to treat heart disease and angina can interact and cause a dangerous fall in blood pressure. For a full list of interacting medicines check the patient information leaflet supplied with the tablets. Checks for interactions are carried out in online consolations.
See also erectile dysfunction FAQs page.

Authored 24 October 2015 by Dr Tony Steele
MB ChB Sheffield University 1983. Former hospital doctor and GP. GMC no. 2825328
References
Mylan, 2022, Sildenafil: Summary of Product Characteristics, accessed 14 March 2023
BNF/NICE, 2017, SILDENAFIL, accessed 18 August 2021
Goldstein, Tseng, Creanga, Stecher, Kaminetsky, 2016, The Journal of Sexual Medicine: Efficacy and Safety of Sildenafil by Age in Men With Erectile Dysfunction, accessed 18 August 2021
Recent Sildenafil reviews
Sildenafil 100mg is a great prescription, that worked so well for me. I would literally have no problem with getting an erection within 30mins of taking 1 tablet. Also a great price and quick delivery.
19/07/2023 19:28
Anonymous Verified
This certainly did what it was purchased to do. The flushing side affect made me a little groggy, so ensuring you start by taking smaller doses at first, will be beneficial. It worked a treat though.
09/02/2023 10:44
Anonymous Verified
I'm a 46 year old and have had erectile disfunction for many years. This is my 1st review on any product bought from Dr Fox, and I've been a customer for nearly 3 years. I'll try and be as brief as possible. This was the first tablet I ordered through Dr Fox. After taking viagra max strength over the counter for many months, with it sometimes working! Sometimes not! I thought let's go max strength on something, and see what happens. For me, it worked, and as I've said 1st review in all this time. Yes, sometimes it's fantastic, keeps you hard for pleasurable sex, but I've also had experiences where I've completely lost my erection during sex. So, for me, I've started to experiment with the different brands that are available. I still buy this tablet as it does work, I've also found another, that works very well with it. Let's just say I take 1 mid week and the other as prescribed. It may take time gentleman, but I've found something that works for me, and I'm happy and so is my partner.
10/12/2022 15:49
Anonymous Verified
Took 1 hour before needed and instantly noticed a difference when aroused. Also ready to go again not long after first orgasm. Really pleased with results for me took 50mg. Possibly could have used 25mg.
08/01/2022 20:48
Anonymous Verified
It was easy to get repeated very hard erections after using this. Even the next morning my penis was still able to get a very strong and hard erection for further prolonged sex. Only real side effect is a bit of a blocked nose.
19/12/2021 14:49
Anonymous Verified
Read more reviews
---
The order process
Choose medication, register, and pay
Dr Fox issues prescription online
Pharmacy team post medication direct