IMPORTANT INFORMATION Oct 2018
A 7 day course of Doxycycline is now the recommended antibiotic for chlamydia infections.
Dr Fox no longer supplies azithromycin for chlamydia infections - see latest recommendations.
Read medical information and answer medical questions to buy treatment online.
How to buy Doxycycline online
Doxycycline is prescription only medicine.
To buy Doxycycline online you will need to complete an online consultation before you can make an order.
Read medical information about doxycycline for chlamydia
Answer medical questions to check for eligibility
Once completed patients choose treatment, register details, and pay online. A doctor will review your order and issue the prescription electronically to our pharmacy. Medicine is then delivered direct to you.
Prices
<! end medicine_prices_tab -->
Medical information
Doxycycline for chlamydia
Doxycycline is an antibiotic used to treat chlamydia infection. It is used mainly as an alternative to the antibiotic azithromycin.
Doxycycline is equally as effective as azithromycin, but whereas azithromycin is a single dose treatment, doxycycline treatment needs to be taken twice daily for 7 days.
Avoid sexual contact whilst taking doxycycline and for 7 days afterwards, until no longer infectious.
People with a positive chlamydia test and their sexual partners should be treated, at the same time if possible.
Tests take 6 weeks to go negative after chlamydia has been successfully treated.
Doxycycline antibiotic is prescription only medicine – our doctors will issue the prescription online direct to our pharmacy.
For background information about chlamydia please see chlamydia information page.
Alternative antibiotic
The most frequently used antibiotic for the treatment of chlamydia is azithromycin taken as a single dose.
Azithromycin is preferred by most doctors and patients because it is a single dose, although it is more expensive than doxycycline.
Side effects and cautions
The most frequently seen side effects are nausea, vomiting, diarrhoea and acid type indigestion and heart burn.
Other side effects are rare. Doxycycline can cause light sensitivity. Strong sun and sun beds should be avoided whilst doxycycline is being taken.
For a full list of side effects and information about taking doxycycline, including interactions with other medication, see the patient information leaflet on doxycycline.
Cautions
Doxycycline should not be taken at the same time as antacids or milk as these can reduce absorption.
---
Antibiotic guardianship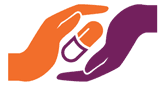 To combat antibiotic resistance please:
Only use antibiotics when needed
Never share antibiotics
Always complete course as instructed
Take unused medicine to local pharmacy for disposal
---
Buy treatment
Dr Fox supplies doxycycline on prescription – you are required to answer a short medical questionnaire before your order can be completed.
---
Authored 23 March 2010 by Dr Tony Steele, MB ChB
Reviewed 28 November 2016 by Dr B. Babor, MB ChB
Last updated 30 October 2018
---
questions
Choose
order
Answer medical questions to order
(chlamydia)
---
The order process
Answer short medical questionnaire
Choose treatment, register, and pay
Doctor issues prescription online
Medicine posted direct from pharmacy
---
Recent reviews
"THANK YOU SO MUCH ..."08 Jan 2019 – Pauline O., Bishop Auckland
"Great service,as alays"07 Jan 2019 – Richard H., Copthorne
"Did try saying tablets from different manufacturer which was a different supplier and they was no good but the manufacturer which Dr Fox deal with a great , many thanks"07 Jan 2019 – Anonymous
"Excellent"07 Jan 2019 – Anonymous
"Always reliable, always efficient, always fast delivery."07 Jan 2019 – Anonymous
"Trusted"07 Jan 2019 – Anonymous
"Faultless"07 Jan 2019 – Stephen w., Cardiff
"Hassle free, convenient and fast. Highly recommend."07 Jan 2019 – H T., Ayrshire
"excellent all round, great service"07 Jan 2019 – Stuart S., St Martin de Villereal
"Simple to order and a professional service ."07 Jan 2019 – Badger W., Winsford