Doxycycline
Doxycycline 100mg 7-day antibiotic to treat chlamydia available to buy online from Dr Fox pharmacy.
Start order
Buy Doxycycline online in UK
How to order Doxycycline online for UK delivery:
Read medical information about chlamydia treatment with doxycycline
Answer medical questions to check for eligibility
Reviewed by doctors - posted from UK pharmacy (tracked 24hr service)
Prices
---
About doxycycline
Doxycycline is a prescription-only antibiotic medicine used to treat infection.
Doxycycline 100mg taken twice daily for 7 days is 98% effective at treating chlamydia infection.
Avoid sexual contact whilst taking doxycycline for chlamydia.
Read the patient leaflet for a full list of side effects, cautions, and interactions with other drugs.
Doxycycline is an antibiotic used to treat a broad range of infections caused by bacteria and certain parasites. It is a tetracycline class of antibiotic which works by preventing bacteria from making the proteins they need to survive.
For further information see NHS - Doxycycline.
Doxycycline for chlamydia
How to take
Doxycycline 100mg is taken twice daily for 7 days to treat a chlamydia infection.
Swallow each doxycycline capsule whole with a glass of water and try to space your doses evenly throughout the day (e.g. 12 hours apart).
Taking capsules with food may reduce the risk of stomach side effects.
If you forget to take a dose, take it as soon as you remember. Do not take more than one dose at a time.
Avoid lying down for 30 minutes after taking capsules.
Most people do not experience symptoms from a chlamydia infection. Any symptoms should subside after a few days of starting treatment but may take up to 14 days to completely settle. It is important to continue to finish the 7-day course. Doxycycline is 98% effective at treating chlamydia infection.
Preventing further spread of chlamydia
Avoid sexual contact whilst taking doxycycline.
People with a positive chlamydia test and their sexual partners should be treated at the same time if possible.
Tests can take 3-5 weeks to go negative after chlamydia has been successfully treated.
Repeating your test 3 months after treatment with doxycycline is recommended if you are under 25 years old.
Chlamydia treatment with doxycycline should not be repeated within 3 months without consultation with your doctor or a specialist clinic. Tests and treatment for other infections and additional advice about avoiding infection may be needed.
For background information about chlamydia please see chlamydia medical information.
Alternative antibiotic treatment for chlamydia
Azithromycin 1gm (2 x 500mg tablets) is no longer the recommended first choice treatment of chlamydia - see BASHH guidance (2018). Courses of azithromycin (2 days) and ofloxacin (7 days) can be used by people who cannot take doxycycline - these must be prescribed by your regular doctor or a specialist sexual health clinic.
Cautions and warnings
Do not take doxycycline if you:
Are pregnant, trying to become pregnant, or breastfeeding.
Have suffered an allergic reaction after taking doxycycline or any other antibiotic.
Talk to your doctor before taking doxycycline if you have any of the following:
Liver problems or are taking medicines which affect your liver.
Alcohol dependency - doxycycline may increase risk of liver damage.
Severe kidney problems.
Myasthenia gravis.
Porphyria.
Systemic lupus erythematosus (SLE)
Diarrhoea, or usually get diarrhoea when you take antibiotics, or have suffered from problems with your stomach or intestines.
Alcohol may reduce the effect of your medicine. It is therefore advisable to avoid drinking any alcohol whilst taking doxycycline. Doxycycline may increase the risk of liver damage for those who are alcohol dependent.
Do not drive or use machines if you suffer from visual disturbances such as blurring of vision while taking doxycycline.
Doxycycline and other medicines
Please tell your doctor if you are taking or have recently taken any of the following medicines:
Warfarin or warfarin-type anticoagulants (regularly monitored with blood tests).
Quinapril (used to lower high blood pressure).
Kaolin (used to treat diarrhoea).
Penicillin or rifampicin (antibiotics).
Sucralfate (used to treat and prevent stomach ulcers).
Barbiturates (strong sleeping tablets, e.g. phenobarbital).
Ergotamine (used to treat cluster headaches).
Typhoid vaccine oral capsules.
Carbamazepine, phenytoin, primidone, or other drugs used to control epilepsy.
Ciclosporin (used to affect the body's immune response following organ transplants).
Methoxyflurane (an anaesthetic). If you need an operation, tell your doctor or dentist that you are taking doxycycline.
Methotrexate (used to treat cancer, psoriasis, or rheumatoid arthritis).
Medicines such as antacids (indigestion tablets or liquids) containing aluminium, calcium, magnesium, or other medicines containing iron, bismuth, or zinc salts.
Retinoid, e.g. Roaccutane (used to treat various skin conditions).
Lithium (used to moderate mood).
Doxycycline and the contraceptive pill
There is conflicting advice regarding doxycycline and the contraceptive pill. The patient leaflet advises doxycycline may make the oral contraceptive pill less effective. You should use additional contraceptive precautions whilst taking this medicine and for 7 days after stopping. Whereas the NHS and FSRH advise additional contraceptive precautions are not necessary.
From NHS - Doxycycline:
Doxycycline does not affect any type of contraception, including the contraception pill and emergency contraception. However, if doxycycline makes you vomit or have severe diarrhoea (6 to 8 watery poos in 24 hours) for more than 24 hours, your combined pill may not protect you from pregnancy. Look on the pill packet to find out what to do.
Side effects of doxycycline
Like all medicines, doxycycline can cause side effects. The most common side effects are headache, immune hypersensitivity, photosensitivity, nausea, vomiting, diarrhoea, acid type indigestion, heartburn, rash/itching, and vaginal itching.
Doxycycline can cause light sensitivity. Strong sun and sunbeds should be avoided whilst doxycycline is being taken.
If you develop severe or prolonged or bloody diarrhoea during or after using doxycycline tell your doctor immediately since it may be necessary to interrupt the treatment. This may be a sign of bowel inflammation (pseudomembranous colitis) which can occur following treatment with antibiotics.
Some people get thrush after taking antibiotics. Antibiotics kill bacteria including beneficial bacteria that protects against thrush.
Other side effects are rare. A severe allergic reaction (difficulty in breathing, chest pain, fever, or sudden swelling on the face/throat) requires urgent medical help.
For a full list of side effects and information about taking doxycycline see the manufacturer's patient information leaflet for doxycycline.
Patient Information Leaflet

The Patient Information Leaflet (PIL) is the leaflet included in the pack with a medicine and must be read before taking the medicine. It is written for patients and gives information about taking or using a medicine.
Antibiotic guardianship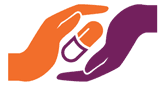 To combat antibiotic resistance please:
Only use antibiotics when needed.
Never share antibiotics.
Always complete course as instructed.
Take unused medicine to local pharmacy for disposal.
Doxycycline FAQs
How much doxycycline can I buy?
14 capsules of doxycycline 100mg is the maximum available to buy for treatment of a chlamydia infection (1 capsule twice daily for 7 days). Our doctors do not usually issue a repeat course within 3 months, and refer patients to their own doctor or an STI clinic if required.
Why is doxycycline so cheap?
Doxycycline has been around since the 1960s and the patent expired long ago. It is a widely used antibiotic so several drug companies manufacture it, which results in competition and low prices.
Which brand of doxycycline will I receive?
Doxycycline is the medical name. It is a generic medication made by numerous pharmaceutical companies. It is also available as a dispersible tablet with the brand name Vibramycin-D. Dr Fox may supply any UK licensed brand of doxycycline.
See also Chlamydia FAQs page.

Authored 23 March 2010 by Dr Tony Steele
MB ChB Sheffield University 1983. Former hospital doctor and GP. GMC no. 2825328
Recent Doxycycline reviews
As advertised, one happy customer.
28/11/2023 19:07
Anonymous Verified
Quick efficient delivery, purchase did it's job
06/11/2023 18:17
Anonymous Verified
as expected. Good antibiotic
06/11/2023 08:26
Anonymous Verified
Discreet and professional
01/11/2023 12:54
Anonymous Verified
I burnt like mad spoilt my holiday Never experienced anything like it in all the years iv travelled to gambia
Dr Fox response:
Thank you for your review and sorry to hear you experienced issues. Increased light sensitivity that can lead to sunburn is listed in the patient leaflet as a possible side effect when taking doxycycline. Atovaquone/proguanil (Malarone) is also currently recommended for malaria prevention when visiting Gambia and may suit you better.
27/10/2023 06:25
J. Njie Verified
Read more reviews
---
The order process
Choose medication, register, and pay
Dr Fox issues prescription online
Pharmacy team post medication direct