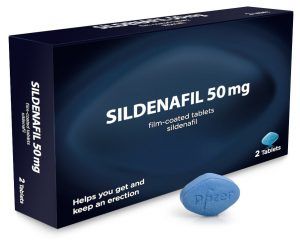 Pfizer, the pharmaceutical company that invented Viagra (sildenafil), has applied to the UK medicines regulator (MHRA) to reclassify it's erectile dysfunction drug from prescription-only to 'P' (Pharmacy) medicine status, allowing pharmacies to sell sildenafil over the counter.
The application concerns sildenafil 50mg only (sildenafil is available in 25mg, 50mg, and 100mg strengths) and will be available in packs of 2 tablets.
The move follows the expiry of the patent for Viagra in 2013, which allowed any drug manufacturer to produce sildenafil (generic Viagra).
The application has support from the pharmacy industry: "Sildenafil is one of the most counterfeited medicines," said Royal Pharmaceutical Society president Martin Astbury, with many men "resorting to the internet to buy medication". Read in full