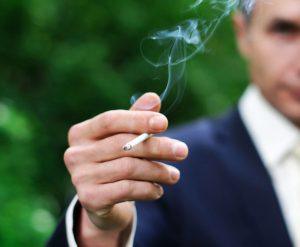 Giving up smoking is hard work, yet there is plenty of good reason to do so. As of 2015, 17.2% of the adult population in the UK were smokers, despite there being in 2013 over 78,000 deaths caused by smoking among adults over 35 years of age in England alone. Fortunately, there is much information and support available to smokers who want to quit.
Before you give up smoking….
Make a list of all the reasons you want to quit. Of course, health and money are both huge factors, but try to make these reasons specific, such as, "I want to enjoy playing sport with my friends", or, "I want to use the money I save from not smoking to go away for a long weekend". It may be helpful to write your list on an index card so you can keep it with you for inspiration.
Identify your triggers. Most smokers have more than one thing that prompts them to smoke, such as needing a cigarette after a meal or while having a drink, or smoking when stressed. Knowing what drives your psychological desire to smoke can help you to find different, healthier alternatives when those situations occur.
Set "start quit" and "end quit" dates. Your start quit date is the day you start cutting back and implementing replacement behaviours. Your end quit date is the last day you smoke at all. Be realistic with your time frame; a week or two generally isn't enough time for most people to quit. Allow up to 12 weeks to fully beat the habit, but then be very clear about sticking to those dates and the steady progression between them.
Get active. Even just a little exercise can be very effective at reducing your cravings. So rather than suddenly start exercising once you've quit, prepare your body by getting into a simple, daily stretching routine at home. Regularly walk around the block, or if you feel like it, something more strenuous, such as a jog or organised sport – just keep all these routines manageable and not so demanding that you'll struggle to keep them up.