Prescriptions online – how it works
Online prescriptions process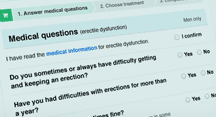 1. Medical questionnaire
Complete a comprehensive medical questionnaire to see if you are eligible for treatment, if approved you will then have an opportunity to register and pay for a course of treatment. You can complete multiple consultations.
Accurate information
Simple questionnaires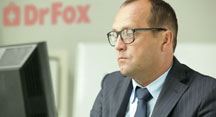 2. Evaluation by doctor
Our doctors will review your consultation answers and issue a private prescription online if suitable. In some cases further correspondence may be required to clarify any issues. Unsuccessful orders will be refunded.
Discussion with doctors
Follow-up where needed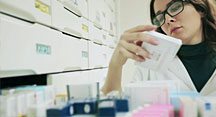 3. Pharmacy post medicine
Online prescriptions are dispensed and posted by our UK pharmacy. Medicine is sent via recorded delivery (requires signature) in discreet packaging.
All medications are 100% genuine and legal.
Registered UK pharmacy
Confidential and discreet
How to order
Dr Fox carries out online medical consultations. Doctors issue the prescriptions electronically. The medicine is dispensed and posted from our UK online pharmacy by recorded delivery.
Choose a condition or treatment required.
An information page is presented for each condition. The information pages contain medical information, links to information websites, and outlines of treatments. Important possible side effects and cautions are listed on the information pages.
You provide the doctor with health information by completing an online questionnaire.
At the end of the questionnaire you are advised if you are eligible to make a provisional order.
After ordering you register with a delivery address (or log-in to an existing account) and pay with a debit or credit card. Emails are sent to confirm each stage.
With patients' consent, or where prescribing guidelines require, patient's GPs are informed of the supply of treatment.
Registered patients can message the doctors from their account before and after placing an order. Doctors can also be contacted by phone and email.
Dr Fox doctors check questionnaire answers and messages before prescriptions are issued.
When a prescription is issued a confirmation email is sent (no sensitive details are included in emails).
All order and messaging history, and payment receipts, are available in your My Account section.
Medication is dispensed and posted by recorded delivery from our UK pharmacy. A signature is required on receipt and packaging is discreet. An email with a tracking number is sent at the time medication is posted.
---
The order process
Choose treatment required
Prescription issued online
Medical follow-up
You must keep Dr Fox doctors informed of any side effects and other issues arising from treatment.
Prescriptions declined by the doctor
Doctors may occasionally, for clinical reasons, decline a prescription. When a prescription is declined an email notification is sent. A full refund is be made to your payment card within a few days.
The reason the prescription was declined is posted in the messages area of 'My Account'.
Discussion with doctors
Registered patients can send messages to the doctors in the message area of 'My Account'. Replies are posted in the same area. Notification emails are sent when replies are posted.
Doctors can also be contacted by phone and email (contact details).
Dr Fox doctors may sometimes advise you to see your GP. Dr Fox does not replace your regular doctor.
Confidentiality and security
Dr Fox will not share your personal details or health information except with the dispatching pharmacy - see privacy policy.
Secure web-based messaging is used. Information exchanged in the 'My Account' area is protected by 256-bit encryption.
Keeping your GP informed
You should inform your regular doctor about prescription medicines provided by Dr Fox.
If you would like Dr Fox to contact your GP you must provide their contact details via your 'My Account' area.
Feedback
We appreciate feedback about treatments and about the Dr Fox service. Feedback can be sent in the message area. There is also a link to a patient satisfaction survey in your 'My Account' area.
2 weeks after an order is placed a follow-up email is sent with a link to post a review of the Dr Fox service.
Complaints and patient guide
See our patient guide for further details about the service and how to make a complaint, and also our statement of purpose.