About us
Dr Fox Pharmacy is owned by The Park Road Pharmacy Ltd.
Online consultations and prescribing is undertaken by Dr Fox (Index Medical Ltd).
Dr Fox Pharmacy
399 Great Western Road, Glasgow G4 9HY
GPhC registration: 1124326
Superintendent Pharmacist: Nudrat Khan (2030911)
Company no. SC239002
Registered office: 405 Great Western Road, Glasgow G4 9HY
Telephone: 0141 3396010
Email: info@parkroadpharmacy.com
Dr Fox
Index Medical Ltd, Boyce's Building, 40-42 Regent Street, Bristol BS8 4HU
Registered with the Care Quality Commission (151 Buckingham Palace Road, London SW1W 9SZ)
Company no. 6797903
Telephone: 0117 2050198
Email: info@doctorfox.co.uk
Established in 2010, Dr Fox has issued over 1.3 million prescriptions.
Read further information on how we are regulated.
What we do
We supply prescription medicine online. We provide online consultations, issue private prescriptions electronically, dispense only UK licensed and approved medicine, and post items by recorded delivery.
We provide accurate and easily understood information about conditions and treatments. Doctors are available to discuss treatments before, during, and after consultations (contact details).
We provide follow-up checks for side effects and other issues arising from treatment. Where you agree, we keep your GP informed.
Our aims are to
Provide secure confidential consultations online.
Ensure genuine prescription medicines are provided, via our UK registered pharmacy.
Arrange for medicine to be delivered conveniently to your door.
Provide reliable information about conditions and their treatment.
Allow patients and doctors to communicate privately and securely.
Offer advice online.
Protect your personal records and store them securely.
Advise you when you need to see your regular doctor.
Provide information to your doctor if you request this.
"Buying drugs via the internet is risky, but not for people using this GP's web clinic."
Review of Dr Fox in GP magazine, the trade journal for UK GPs – read more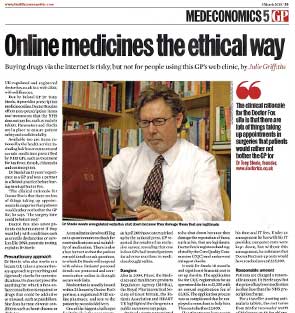 Feedback and complaints
Patients can provide feedback directly to Dr Fox Pharmacy or leave a customer review on various independent review services.
See our patient guide for further details about the service and how to make a complaint, and also our aims and objectives.
Ethos
Dr Fox takes a precautionary approach to prescribing. Where we cannot be confident a medicine can be prescribed safely online, we will not prescribe it.
We do not prescribe medicine that is addictive or likely to be abused.
Dr Fox gives clear information and guidance and provides links to authoritative medical websites including the NHS website. We provide links to data from clinical studies for those interested in this level of detail.
A person obtaining prescription medicine through Dr Fox Pharmacy will know about the condition being treated. They can be sure the medicine dispensed is right for them and is genuine.
Through our clinic we aim to enable patients to exercise choice and engage in their own care. At the same time a small part of the burden on the NHS is being relieved.
Online clinics are a safe and convenient way for people with busy lives or people with mobility difficulties to obtain prescription medicine.
The doctors responsible for developing the consultations provided by Dr Fox have over 35 years of NHS experience. We are committed to providing services of a high standard and to treating patients with care and respect.
Dr Fox receives no funding and does not permit advertising.
Consultations offered
The online clinic service of Dr Fox does not replace your GP.
Dr Fox issues prescriptions for conditions including malaria, traveller's diarrhoea and jet lag where treatment on the NHS is not available.
We provide private prescriptions for medicines to treat some conditions such as erectile dysfunction where treatment on the NHS is rationed.
Medicines for conditions including hay fever, thrush, cystitis, cold sores and travel sickness are prescribed and dispensing arranged by Dr Fox safely at affordable prices.
We do not carry out online consultations for conditions where face-to-face consultations are required. In situations where questionnaire answers suggest there is a need, we advise patients to see their regular doctors and do not provide a prescription.
Superintendent Pharmacist and Doctors
Our doctors are experienced GPs working in the NHS and work as part of a team at Dr Fox. All doctors are registered with the General Medical Council (Regent's Place, 350 Euston Road, London NW1 3JN).
Superintendent Pharmacist: Nudrat Khan (GPhC number 2030911)
Dr B. Babor (GMC number 4336464)
Dr P. Hunt (GMC number 2725246)
Dr A. Wood (GMC number 2855422)
---
Staff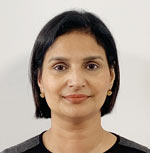 Nudrat Khan
Superintendent Pharmacist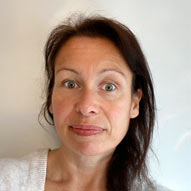 Dr Claire Pugh
Medical Officer
---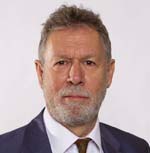 Dr Tony Steele
Medical Director
---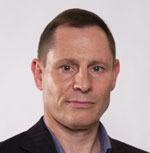 Dan Broughton
Technical Director
---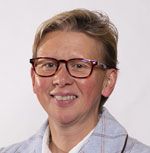 Suzanne Allan
Governance and Administrator Officer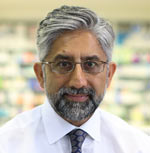 Virinder Jandoo
Pharmacy Manager
---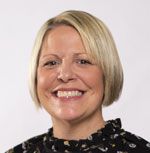 Nicola Spiller
Administrator
---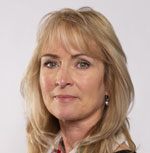 Lynn Roach
Administrator
See Our team page for further details.