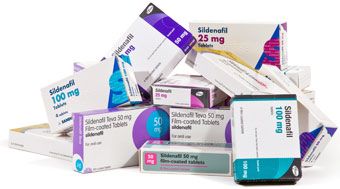 Good news for men suffering from erectile dysfunction: sildenafil is now more widely available on the NHS in England (from 1 Aug 2014), although health managers previously advised limits of 4 tablets per month.

When Pfizer's patent for Viagra expired in June 2013, the supply cost of sildenafil (the generic name for Viagra) was slashed from pounds to pennies. Since 1999 the availability of Viagra/sildenafil on the NHS has been subject to certain restrictions. Specifically, the drug was only available to male patients whose erectile dysfunction was associated with any of the following conditions: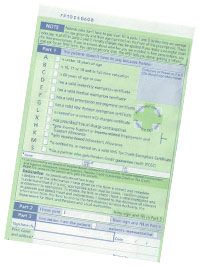 prostate cancer
removal of the prostate gland
diabetes
kidney failure which required dialysis
kidney transplant
severe pelvic injuries or radical pelvic surgery
polio
spinal cord injuries
spina bifida
Parkinson's disease
multiple sclerosis
Severe distress
Significantly, the price of generic preparations of sildenafil has dropped by 93%, which means that the generic Viagra is now available to those that require it at a hugely reduced cost. This has a positive effect not only on the direct consumer, but also on the largest buyer of sildenafil in the UK – the National Health Service (NHS).
Changes to prescribing sildenafil on the NHS
Due to the lower cost to the NHS of prescribing sildenafil, a consultation was carried out by the Department of Health in early 2014: NHS availability of erectile dysfunction drugs: proposed changes. The consultation sought responses from a number of stakeholders including: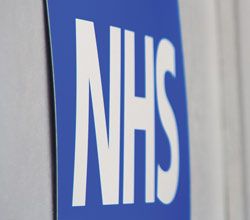 doctors
pharmacists groups
NHS Clinical Commissioning Groups
drug manufacturers
members of the public
81% of respondents supported making sildenafil widely available on the NHS, which it is believed will help huge numbers of males experiencing erectile dysfunction to seek help from their GP and obtain medication at a far lower cost to the NHS than previously, without having to resort to other measures. Concerns were raised that wider availability could create a black market as some men may sell-on the drug, and that GPs workloads would certainly increase.
The final report concludes:
Based on the evidence collected, the department will go ahead with plans to make generic sildenafil more widely available on the NHS.
However restrictions are still in place for other branded erectile dysfunction treatments such as Viagra (sildenafil), Cialis (tadalafil), Vitaros cream (alprostadil) and Spedra (avanafil).
Availability
The recommended changes were introduced on 1 August 2014 advising GPs that the restrictions on prescribing sildenafil had been scrapped.
In 2012, £88 million was spent by NHS England on providing erectile dysfunction drugs to 180,000 men, (£43 million spent on Pfizer Viagra). It is estimated demand could nearly double to 330,000 by 2017. Total NHS spending on prescriptions for erectile dysfunction is not anticipated to rise due to the lower cost of sildenafil.
Dr Andrew Green, chair of the GPC clinical and prescribing subcommittee, welcomed the move, saying it
partially corrects an historic injustice done to men, and their partners, who were denied an effective treatment for a distressing condition.
Effect on unregulated supplies
The drop in price was widely believed to help counter the unregulated trade of counterfeit or unlicenced sildenafil, which had flourished due to the high price of branded Viagra. Since the changes came into effect, the counterfeit and unlicenced market has seen a sharp decline, with patients instead opting to obtain legitimate, licenced sildenafil at a reduced cost from a high street pharmacy or reputable, regulated online supplier such as Dr Fox. Indeed, the Medicines and Healthcare products Regulatory Agency's Head of Enforcement, Alastair Jeffrey, said:
To protect your health, visit your GP, get a correct diagnosis and buy medicines from a legitimate high street or online pharmacy.
Men are notorious for not seeking help from their GP as readily as their female counterparts (NHS figures show men visit GPs half as often as women, but suffer from a similar number of ailments and conditions), and this is particularly notable with regards to erectile dysfunction. For many, the option to simply go online meant that they could obtain Viagra at a relatively low cost without having to worry about an embarrassing visit to their GP.
Often men would sometimes inadvertently use an unregulated or illegal service found on a Google search to obtain the medicines – potentially putting their health, personal details and payment card details at risk.
Patients who sensibly opted to obtain their medication from a regulated, reputable online clinic (online doctor and pharmacy service) such as Dr Fox had to pay the high prices imposed by Pfizer. With genuine, regulated sildenafil now available at a greatly reduced cost, obtaining the genuine article is financially possible without the embarrassing GP's visit.
Dr Fox advises patients they must consult their GP about their erectile dysfunction as the cause could be an indicator of more serious issues.
Do these changes affect everyone?
Largely speaking, yes. Pfizer's patent expiry applied to the United Kingdom, Germany, Italy, Netherlands, Switzerland, Ireland, Austria, Belgium and Denmark. However, UK regulated online clinics are licenced to ship throughout the EU (excluding Norway and Finland), meaning that all EU citizens are eligible to take advantage of the reduced cost of sildenafil regardless of the country they live in. [Update 2017: new EU rules means British packaged medicine cannot be posted to non-UK countries.]
As far as the United Kingdom is concerned, patients now have the choice over whether to seek help from their GP, knowing they no longer need to meet a list of criteria, or obtain generic sildenafil from a reputable, regulated online clinic.
No restrictions?
It has been reported health managers at several regional health authorities have advised GPs limit their prescribing of sildenafil. In an official letter to West Midlands GPs they wrote:
In light of the pressure on NHS budgets, patients who are eligible for NHS treatment should be prescribed the lowest effective dose, with a maximum frequency of one tablet per week (ie four per month).

Consider these drugs have a street value and quantities should be agreed after a discussion with the patient assessing realistic needs.
Cost of sildenafil prescriptions
NHS prescription charges in England are £9.35 (January 2022) for each quantity of sildenafil , although many patients are exempt from paying the charge (NHS prescriptions are free in Scotland, Northern Ireland and Wales). Some Pharmacies provide consultations in-store without a prescription and can issue ED tablets relatively cheaply as well.