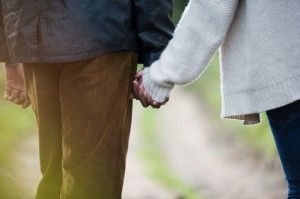 After losing his Mother, property developer Simon began to suffer with depression and soon after he started to developed an issue with impotency.
Simon's erectile dysfunction problem continued for almost a year before he was encouraged by his partner Laura to seek help from his GP.
He said: "Laura was extremely supportive and gave me the encouragement to seek some medical help. I'm 43 and it is very important to me that I can have a sexual relationship with her so I went to see my GP."
Simon continued: "Although the GP was helpful and gave me a medication called Cialis to help with the problem, due to short appointment times I felt he wanted to move on quickly to the next patient and didn't really have the time to spend with me discussing other treatment options."
After trying the medication Simon was encouraged when it started to help, however he soon found that it didn't always work for him and he started to experience some side effects. He said: "It was frustrating that in my case Cialis worked sometimes, but not always. I started to experience a flushed face and a mild headache, which can sometimes be the side effects of taking the medication."
Simon continued: "I felt uncomfortable going back to the doctors. I thought the medication would be the answer to my problems and was upset that it didn't consistently work for me. I didn't have anyone else to ask for help and decided to look on the internet for more advice."
Simon's internet research led him to the online clinic www.doctorfox.co.uk which specialises in helping men with erectile dysfunction problems. After completing a thorough medical questionnaire one of the site's doctors prescribed Simon with some Viagra which he found to be more effective.
"The site gave me more options for medication, as well as a breakdown of the benefits or potential side effects associated with each one and more information on erectile dysfunction which was really useful. It was also cheaper to buy Viagra from Dr Fox than from other pharmacies," said Simon.
He continued: "I would definitely use Dr Fox again and I have already recommended the site to a good friend of mine."