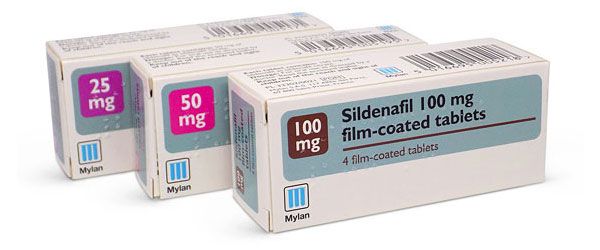 Generic sildenafil citrate comes in preparations of 25mg, 50mg, and 100mg. Your first prescription will usually be for 50mg, which is the recommended starting dose. At this dose you and your doctor can monitor your physical reaction to the medicine and address any possible side effects early on. If 50mg is very effective the dose can be reduced to 25mg. But, if it is well-tolerated and only mediocre results are reported, men are then often upgraded to sildenafil 100mg.
It is recommended that several attempts are made using the recommended starting dose before adjusting. Several factors can affect the efficacy of sildenafil citrate, including sexual stimulation, and what you eat and drink at the time.
There are several documented reasons why a 100mg dose may be better for the patient:
Efficacy. Sildenafil and other Phosphodiesterase type 5 (PDE5) drugs work by increasing blood flow to the penis. Though the 100mg effects do not usually last longer than a lower dosage, the higher concentration does have a more profound effect. However, it is not a good idea to use a higher strength tablet than you really need. Side effects are more likely at higher doses.
Satisfaction with treatment. Naturally a stronger tablet has a better chance of achieving desired results – achieving and maintaining an erection hard enough for sexual intercourse. This in turn results in not only physical but emotional satisfaction, helping couples in their relationship and improving the man's self-esteem.
Reduced anxiety. A number of factors go into the success of an ED medication, and they are not guaranteed to work every time. This uncertainty can lead to a great deal of anxiety for couples who have already had to deal with the frustration of erectile dysfunction – not knowing if they should again get their hopes up for a successful sexual encounter only to be disappointed. The higher dose can therefore have a positive psychological effect, helping men and their partners to feel more confident about having sex.
Using 100mg sildenafil tablets for a 50mg dose
100mg sildenafil tablets can also be convenient when used as 50mg tablets, meaning you can obtain the higher dose even if your initial prescription is only for 50mg. The 100mg Torrent tablets from Dr. Fox are scored for easy division, allowing you to break in half for a 50mg dose, or as a full tablet should your doctor later recommend 100mg.
Attempting to cut non-scored tablets can result in the tablet crumbling. Inexpensive tablet cutters are available from most pharmacies.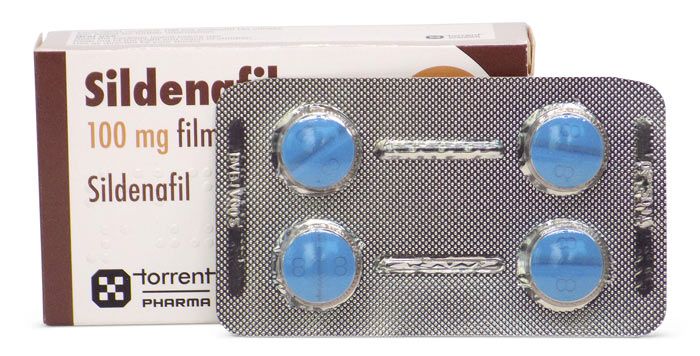 Taking two 50mg sildenafil tablets for a 100mg dose
50mg is the standard starting dosage for sildenafil (Viagra). If 50mg does not produce the desired effect, or the effect does not last long enough, then taking two 50mg sildenafil tablets could be more effective. Doctors recommend trying the initial prescribed dose several times before deciding to change dosage. Higher doses increase the possibility of unwanted side effects. Do not exceed 100mg in 24 hours. Viagra Connect contains sildenafil 50mg and is available over the counter from a pharmacist.