The team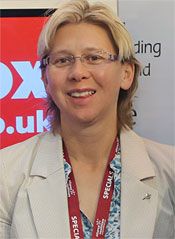 If you ever have the need to contact Dr Fox administrators you will have dealt with one of our dedicated customer service team:
Suzanne
I am the Governance and Administrator Officer for Index Medical Ltd, the parent company of Dr Fox. I have worked in Health, Housing and Social Care for over 25 years, many of these at Manager or Director level.
I started working with Tony and Dan (the Directors) nearly 5 years ago. I am often the person at the end of the phone responding to patient enquiries.
In my spare time I enjoy keeping fit, exploring nature with my daughter and our sprocker, travelling to exotic locations, and reading historic novels.
---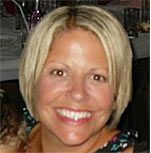 Nicola
Prior to joining the Dr Fox team I worked in the Pensions industry for 19 years, and also as a Health Advisor for the 111 service for 9 months.
I enjoy family days out, dog walking, travelling, and dining out. I am also a member of the Harlequins Junior RFC committee and their Safeguarding Officer.
---
Recent customer service reviews

25 March 2016
My first delivery was not the precise product I wanted but when I spoke with Dr Fox they dealt with the issue immediately and delivered the product I wanted the following day I was delighted at this level of service.
13 March 2016
I ordered the generic for hair loss prevention following Merck's stockist raising their prices. Excellent delivery and great follow-up customer service.
8 March 2016
Fantastic products, great people to deal with and unbelievable prices. A company you can trust. Used Dr Fox for many years and always reliable. I can not praise them enough and wish them well.
Over 4000 independent customer reviews
Your guarantee
Dr Fox will always:
Pro-actively resolve customer issues
Refund or repost items that fail to arrive
Refund returned medicines that are unopened
As part of the Trusted Shops programme all orders eligible for free £2500 guarantee