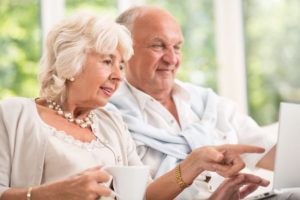 When Viagra lost its patent on sildenafil in June of 2013, generic manufacturers were then licenced to produce the active chemical component of Viagra, sildenafil citrate, now commonly referred to as just sildenafil.
As the drug became less expensive, an increasing number of men have been able to use it, and their experiences are of interest to many new patients who have been prescribed sildenafil, or would like to find out more about it.
From 71p each
What is sildenafil?
Medically known as a PDE5 inhibitor, sildenafil citrate inhibits an enzyme that is responsible for regulating blood flow to the penis. This allows for increased blood flow to the penis when the man is sexually stimulated, and enhances the natural process of arousal. Sildenafil can help make it possible for sexual relations to occur when a man cannot naturally get or maintain an erection suitable for intercourse.
Sildenafil reviews by doctors
Sildenafil is known by medical professionals as a medicine with few troublesome side effects. It is also considered to be reliable and predictable, normally becoming effective within 30 to 60 minutes. Using a medium starting dose of 50mg, doctors can monitor progress in patients and recommend a higher dose, not to exceed 100mg, or a lower dose of 25mg, if necessary.
As with any medicine it may not work the first time in every patient, and it is important for patients to disclose their full medical history and any other medications they may be taking before beginning treatment. A healthy nervous system, sufficient blood supply, and sexual arousal are all necessary for success when using sildenafil.
Common side effects include headache, indigestion, feeling flushed, and nasal congestion, all of which should soon pass. Over-the-counter pain medicine such as paracetamol or ibuprofen can be taken to help with headaches if necessary.
Sildenafil effectiveness has also been proven in a number of clinical trials, though experts also agree that a dose higher than 50mg may provide superior results.
Sildenafil reviews by patients
Patients who use sildenafil consistently report positive results, and many state that it has helped them get their sex life back. Some sildenafil reviewers even report that the pill continues to have an effect the next morning!
Negative side effects of sildenafil are also reported, however, and these should be discussed with a doctor before continuing if serious or concerning. There are also recommended circumstances and guidelines for patients to take sildenafil correctly, and failure to adhere to them could be the cause of some negative reviews. Here we offer a number of things you can do if your erectile dysfunction treatment is not working.
A good example of a balanced review of Viagra (sildenafil) for erectile dysfunction is this one from Drugs.com:
I started having trouble getting and maintaining an election so asked my doctor about the problem. He prescribed Viagra and it works great. One hour after taking 50mg I get a beautiful erection, sensitivity is good, climax is wonderful. My wife loves it and climaxes every time, sometimes twice. Side effects can be a flushed skin about an hour in and sometimes a bit of a headache (not severe, but there). Two Aspirin fix things. Wonderful product. Happy wife, happy life!
Reviews of sildenafil, though useful, are subjective. Just as it is important to receive a legitimate prescription, negative outcomes should be discussed with a doctor. As with any medicine, results vary among patients and each person's unique circumstances will determine how effective the medicine is.
Different brands of Sildenafil
Dr Fox supplies several different brands of sildenafil tablets (all strengths). Each of the brands supplied by Dr Fox online pharmacy tend to be well-received. Though patients tend to be accustomed to, and have a preference for, a familiar brand of sildenafil, the different brands contain identical active ingredients. Patients ordering sildenafil from Dr Fox pharmacy can indicate a brand preference if they wish.