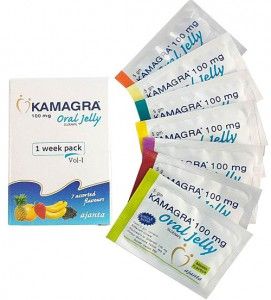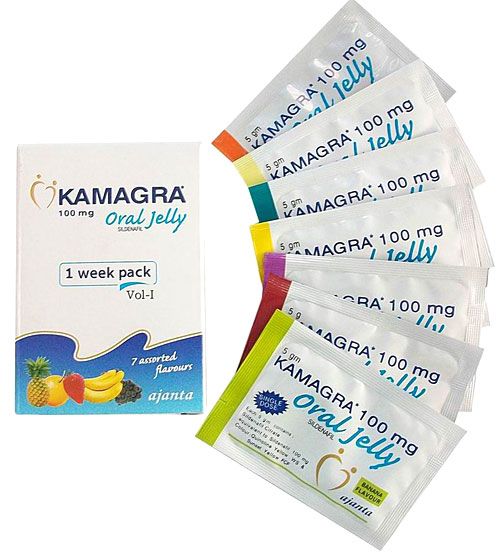 Kamagra oral jelly is the most high-profile and popular fast-acting Viagra substitute found on the internet – but is it safe to buy online? Kamagra is produced by Ajanta Pharma in India, a modern pharmaceutical company with a high level of standards and manufacture. Kamagra contains the same active ingredient, sildenafil citrate, as Viagra and is available as an oral jelly, chewable tablet, and effervescent tablet, and comes in various flavours.
Sildenafil tablets 71p each
Is Kamagra safe/legal to buy?
Genuine Kamagra is theoretically as safe as any other form of erectile dysfunction medication (Viagra/sildenafil, Cialis/tadalafil, Levitra/vardenafil), however it is not currently licenced for sale in the UK, and therefore not legal to buy or sell in the UK.
No regulated supply chain
Because it is not legal in the UK there is no regulated supply chain to ensure the end user receives a genuine product and not a fake counterfeit. This is a very important point to consider. All licenced medicines sold by Dr Fox are supplied from a UK pharmacy registered with the GPhC. All stock is sourced from reputable and regulated drug wholesale suppliers in the UK. This regulated process ensures the end user receives genuine products.
What are the risks?
Kamagra is available to buy online from numerous websites without prescription and the risks to your health are high – partly because there is no way of determining if the product is suitable for you (prescription drugs are prescribed by a doctor only after the necessary checks have been made), or if the cause of your erectile dysfunction could be a sign of more serious health issues – but primarily because the supply process is not regulated. No government agency is monitoring whoever is posting the Kamagra to you, and with unscrupulous criminal gangs operating in this area the product you receive could be counterfeit and contain harmful ingredients.
Financial risk
There is also a financial risk. Websites selling Kamagra online to UK citizens with or without a prescription are operating illegally. Your purchase may not arrive, or even worse there is a risk that your credit or debit card details could later be used fraudulently.
Personal/confidential data risk
Any data you enter on an illegal website selling Kamagra will be passed on to 3rd parties: your name, delivery address, and telephone number(s). As a buyer of erectile dysfunction medication your personal (and supposedly confidential) contact data is valuable to 3rd parties. Do not be surprised if you start to receive unsolicited contact from illegal pharmacies by phone, email, and even by post!
No refund for non-arrival of goods
If your Kamagra order failed to arrive there is very little you could do about it. An illegal supplier runs several risks, from running out of stock (e.g. due to HM Customs seizing imports), being raided by police or customs, and any other manner of incidents that may mean you would never receive your order. These illegal operators cannot use payment systems such as Paypal that provide any warranty, and you may be reluctant to contact your bank to claim a chargeback on the order.
Kamagra side effects
Genuine Kamagra contains sildenafil citrate and the same side effects warning applies – read side effects of Viagra and sildenafil.
Summary
Erectile dysfunction treatment is now very low cost : sildenafil (generic Viagra) is legally available in the UK from 71p per tablet. The popularity of Kamagra oral jelly attracts criminals who have no regard for your health and will have little hesitation in supplying counterfeit products. The proper checks are not carried out to determine if the product is suitable and your payment card details are at risk.
Kamagra in the UK
If Kamagra becomes licenced for sale in the UK Dr Fox will make this available to buy online on prescription following an erectile dysfunction medical screening, with the product sourced via regulated channels ensuring you receive genuine Kamagra fast oral jelly from Ajanta Pharma. Until that time it is not worth the risk.