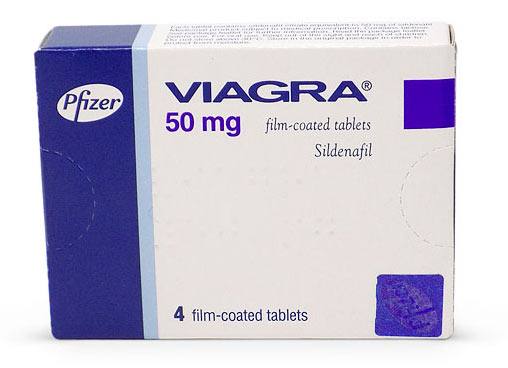 Viagra is one of the most globally recognised prescription drugs, and the first male impotency treatment for ED (Erectile Dysfunction) made available by Pfizer in 1998. ED is the repeated inability for a man to get or maintain an erection suitable for sexual intercourse, and can range from complete impotence to unsatisfactory performance.
Viagra contains the ingredient sildenafil citrate, which is known medically as a PDE5 inhibitor. Sildenafil helps to increases blood flow to the penis when a man is sexually stimulated. However, many have the misconception that Viagra will cause an erection to happen instantly, but Viagra still requires natural arousal in order to trigger an erection.
In order to understand this process, it may be helpful to understand how men get erections.
How do men get erections?
The muscles in a man's penis are normally constricted so that large amounts of blood are unable to flow into the penis. When a man becomes aroused, his brain sends nerve signals to the penis that cause chemicals to be released. These chemicals relax the muscles in the penis allowing blood to flow into the penis which stiffens it, and results in an erection.
This process is reversed with the chemical Phosphodiesterase type 5 (PDE5). PDE5 breaks down chemicals that cause the muscles to relax, resulting in the muscles in the penis to again constrict and cause the increased blood to leave the penis.
For further details see The science of an erection.
How Viagra works
The sildenafil in the Viagra blocks the PDE5 to allow the blood to stay in the penis for longer, as the muscles in the penis do not constrict. In summary, Viagra works by blocking a chemical that causes blood to leave the penis, meaning that there is more blood in the penis to maintain an erection.
Viagra does not work without stimulation and it does not have any effect on the chemicals that initially lead to an erection. Viagra simply keeps these chemicals in the penis for longer.
How do I take it?
Viagra comes in 25mg, 50mg, and 100mg tablet sizes. Those taking Viagra for the first time should start off with one 50mg tablet swallowed whole with water. The effect will differ depending on the individual and subsequent doses can be decreased to 25mg if the result is highly effective, or increased to a 100mg dose if 50mg proves ineffective.
Viagra usually takes around 30 minutes to start working, but for some it can be effective in as little as 12 minutes. As Viagra requires arousal to work, it should be taken when arousal is expected within a couple of hours.
The duration of the effect will also vary from person to person and it can continue to work for up to 4 hours for most men, and even longer for some men. However, on average, the response tends to decrease after two hours. In the unlikely event that your erection is sustained after 4 hours (priapism) you should seek immediate medical attention.
Alternatives to Viagra
If you don't find Viagra effective, there are two other tablet treatments for ED that work in a similar way. Cialis (tadalafil), also known as The Weekend Pill because of its prolonged duration, is becoming increasingly popular. Levitra (vardenafil) is also another alternative that again uses a PDE5 inhibitor to maintain an erection. Beyond medication, other treatments for ED include injections to the penis, surgical devices, and even counselling.
Although erectile dysfunction is a common condition, its best to rule out any underlying causes by talking to your regular doctor – they will also be able to suggest the best way to get your life back to normal.