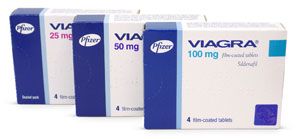 There are many erectile dysfunction treatment options available as alternatives to Viagra, or to enhance sexual performance:
Cheaper alternatives to Viagra
Viagra is a brand name medicine and costs around £5 per tablet. Generic versions of Viagra, called Sildenafil, are significantly cheaper alternatives at around 71p per tablet – and work in exactly the same way as Viagra.
---
Different tablets
Sildenafil is the medical name of the active ingredient in Viagra. Sildenafil is a PDE5 inhibitor which acts to relax muscles, increase blood flow to the penis, and help men achieve and maintain an erection.
There are several other PDE5 inhibitors available to treat erectile dysfunction :
Tadalafil – brand name Cialis, also available as a low cost generic from around 50p per tablet – effective for up to 36 hours
Vardenafil – brand name Levitra (discontinued February 2023), also available as a lower cost generic from around £2.97 per tablet
Avanafil – brand name Spedra
All of these oral tablets are available from Dr Fox following an online consultation.
---
Fast-acting alternatives
Viagra (sildenafil) takes around 30-60 minutes to become effective after taking the tablet, and usually lasts for around 4 hours. If taken on a full stomach these times may be delayed. As such some pre-planning is required before anticipated sexual activity.
Other PDE-5 inhibitor preparations can be more fast-acting than Viagra:
Kamagra – sildenafil citrate as a syrupy jelly, effective in around 20 minutes (not licenced for sale in the UK)
Levitra orodispersible – dissolvable form of vardenafil, has a faster onset of action than a pill
Spedra – avanafil, reported to be effective within 15-30 minutes it taken on an empty stomach
Men who prefer more spontaneity in their love-life may find taking tablets as part of pre-planning for sexual activity a hindrance. If this is a 'turn off, or you are taking erection tablets more than twice a week, it is worth considering taking a low-dose of tadalafil (2.5mg or 5mg) every day which will provide continuous treatment, allowing for spontaneous erections.
Other fast acting alternatives to PDE-5 inhibitors are topical gels such as Eroxon which is applied to the penis and takes effect in 10 minutes, and urethral suppositories (injected into the opening of the penis) such as Vitaros cream which is supposed to take effect in 5-30 minutes.
---
Natural Viagra alternatives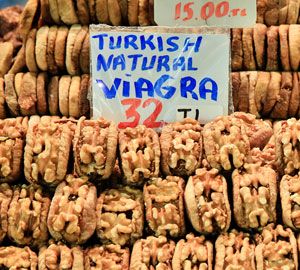 Many medical professionals are comfortable prescribing and monitoring alternative, or complementary, treatments. The Complementary Medical Association, for example, lists a number of possible treatments for the condition here, including some which we will examine below. For many of the treatments, taking them under a doctor's care is far preferable to taking them without medical supervision.
Some natural recommendations can be taken very safely, with little to no risk, while others have a marked effect on the human body.
It is important to note that some doctors give real weight to the placebo effect of alternative erectile dysfunction and sexual health treatments. Essentially the placebo effect signifies that when patients expect improvement to a condition, or for symptoms to dissipate, they will – at least for a certain amount of time. This could mean that the positive effects reported by patients using alternative ED remedies are not entirely accurate, or that they are not based on legitimate chemical reactions within the body.
Acupuncture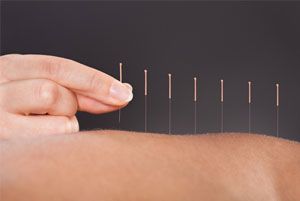 Originating in ancient Chinese medicine, during acupuncture treatments fine needles are inserted in the skin at strategic points along the body. Though seen as a complementary medicine, acupuncture is also used at the majority of pain clinics and hospices throughout the UK, as well as many NHS general practices, to treat conditions like headache and back pain. It is also thought to increase blood flow, which can have a positive effect on erectile dysfunction. As stated by the NHS, "When it's done by a qualified practitioner, acupuncture is generally very safe."
Arginine
Arginine, or L-Arginine is an amino acid found in foods we consume, such as poultry, beef, fish and dairy products. In the body it is converted into nitric oxide, which widens the blood vessels and improves blood flow – including to the penis. Arginine is also used to treat a number of other heart-related and arterial conditions such as high blood pressure and congestive heart failure, as well as a wide range of other health conditions. It can be used under medical supervision in conjunction with many over-the-counter and prescription medications, however some doctors warn that it is quickly metabolised by the body and high doses are needed.
L-Tyrosine
L-Tyrosine is an amino acid that has a stimulant effect on the body. It increases levels of dopamine, which is a pleasure-enhancing chemical in the body. It can help stimulate arousal and erections but in doing so it raises blood pressure and metabolism, and doesn't seem to have a positive effect on staying power. It has been tested on rats for neurogenic erectile dysfunction (in which nerve damage in the patient causes ED) with certain success.
L-Carnitine
Carnitine, like arginine and tyrosine, is a building block of protein; an amino acid produced naturally by the body. It can be used to treat leg pain due to reduced blood circulation, or peripheral vascular disease (PVD). It is also used to treat heart disease. L-Carnitine is important to heart function, helps increase energy and circulation and can also help with low testosterone levels in the body, all of which can be beneficial to men with ED.
Niacin
A study has shown that taking niacin (Vitamin B3) supplements alone can improve moderate to severe erectile dysfunction in men with dyslipidemia (high cholesterol). Under a doctor's care, men are often started at a daily dose of 500mg of niacin, which is gradually increased to 1500mg. It is important to note that niacin treatment has not been tested in men who do not have high cholesterol, and the study did not show significant improvement in men with only mild to moderate ED.
DHEA
Known as a precursor (a substance that is converted by the body) to the male hormone testosterone, it may seem as though DHEA is an obvious choice for the treatment of erectile dysfunction. However because most cases of ED are not caused by low hormone levels, it isn't a guaranteed cure. If you don't have low levels of testosterone, having more of it in your system won't help. Testosterone and estrogen levels in the body do decrease with age, and there have been some claims that using DHEA supplements to boost these hormones can slow certain ageing processes and provide more energy, however there is also concern that using it continually could be harmful.
Pomegranate
Pomegranate has been touted as a superfood and has been used medicinally for thousands of years. It is believed to be effective in strengthening bones, helping with inflammation and high blood pressure and even against heart disease. We know that it has high levels of iron as well as vitamins A, C and E and anti-oxidants. Many studies have been carried out to determine its direct health benefits, including one on patients with carotid artery stenosis in which it was found that a daily glass of pomegranate juice diminished damage caused by cholesterol and also cut build-up, but the effects are still not completely clear. Pomegranate counts as a good source of nutrients and can contribute to overall health, so if you are looking to improve your wellbeing it certainly can't hurt. Just look for brands of juice with no added sugar. The seeds can also be added to a number of dishes.
---
Herbal Viagra alternatives
Horny Goat Weed
A flowering herb mainly found in China and Asia, as many as 15 species of horny goat weed are known to exist. In Chinese medicine, a combination of species is usually used. Though it has not been researched in humans, a study in rats showed promising, though mild, inhibitory effects of PDE5; the enzyme that conventional ED drugs like sildenafil act upon. It is known to help increase energy in general, and is also used to boost arousal.
Cordyceps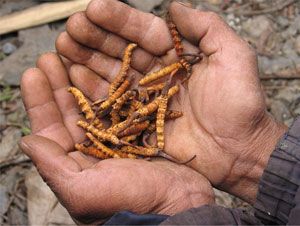 Though not a herb, cordyceps is a natural and rare fungus that grows on certain caterpillars only in cold, grassy meadows at very high altitudes in the Himalayas. It can also be reproduced in a laboratory. It may improve and balance the immune system, by stimulating certain chemicals, and has long been used as a tonic to increase energy and stamina. Like mushrooms such as reishi, cordyceps contains fucose, a natural sugar which is thought to increase blood flow to the sexual organs.
Cordyceps is also used to treat conditions including cough, bronchitis, anaemia, cholesterol and irregular heartbeat. Patients are advised to consult their doctors before taking cordyceps as it can cause the immune system to become more active (increasing symptoms of auto-immune diseases), and can slow blood clotting.
The perilous search for 'Himalayan Viagra'
Maca
A plant from the Andes mountains of central Peru, maca is a relative of the radish that has been cultivated for over 3,000 years. Its root is used medicinally to increase energy and sexual desire, and help with erectile dysfunction, and also used for a range of other health issues. Maca can be consumed in foods like smoothies and cakes, or taken as a supplement. Though it was traditionally used by the Incas as a fertility aid, and while some herbalists believe it is beneficial to sexual health and general well-being, others feel that it doesn't have much of an effect on hormonal function.
Korean Red Ginseng
Different types of ginseng are widely recognised and used for the treatment of different ailments, as well as just to improve overall health. Korean Red Ginseng is particularly known for treatment of erectile dysfunction. In some studies it has been shown to be effective. Others claim it only has a placebo effect but can help with premature ejaculation. It is considered a safe herbal supplement and can have a positive effect on the immune system and overall energy levels.
Ginkgo Biloba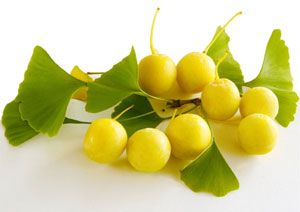 A widely-sold supplement in both Europe and the US, extracts from the ginkgo biloba tree can help with blood flow. There is evidence that it can help with leg pain due to clogged arteries and other circulation problems, and it is also often used for memory and cognitive issues in patients ranging from those who want to stave off dementia in their old age to university students looking to enhance brain function for their studies and exams. Any treatment that improves blood flow can help with ED, but no definitive information is available to prove its effectiveness for this particular condition. And though gingko is considered relatively safe, it can also have negative interactions with certain medications.
Rhodiola Rosea
Also known as golden root, the root of the arctic rhodiola plant has been used in Russian folk medicine and in Iceland, Sweden, France and Greece for centuries to boost sexual function. It is also used for stamina and energy for athletic performance, as well as for heart disorders and high cholesterol. Rhodiola rosea has minimal side effects and may be gentler and less likely to make patients feel 'wired' after use than other enhancing supplements.
Yohimbe
The bark of the yohimbe tree of West Africa has historically been used to treat sexual conditions and boost sex drive. The chemical yohimbine has been extracted from the bark in laboratories and is also currently used to treat low sex drive and help combat erectile dysfunction caused by anti-depressant medicines. Experts are quick to point out that though studies have shown that yohimbine has been effective in treating ED, the amount of natural yohimbe found in the tree bark may not be enough to have an effect. Yohimbe and yohimbine can also have significant side effects such as heart attack and breathing problems when taken in high doses, and can have harmful interactions with certain medicines.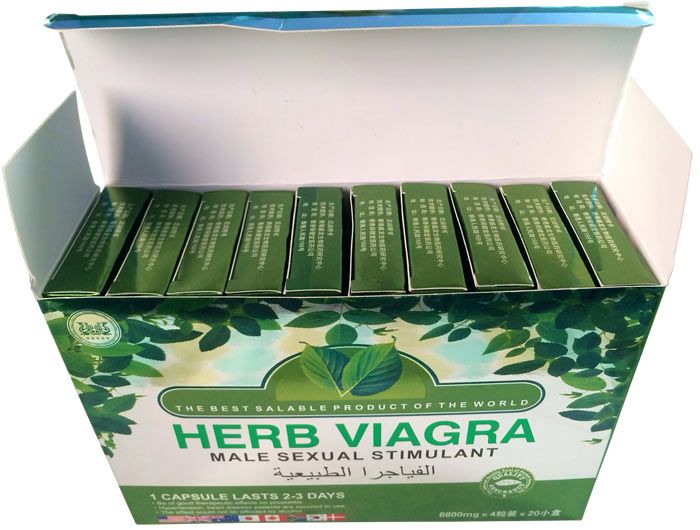 Using natural and herbal alternatives safely
Many of the natural and herbal alternatives for treating erectile dysfunction are sold under different brand names and in different combinations; some are specifically marketed as erectile dysfunction treatments. However, a new study reports that they have the potential to be dangerous. "Many of these products contain traces of an ingredient used in drugs like Viagra that can be dangerous to men with certain health problems…."
Though certain treatments mentioned in the individual descriptions above have been proven at least mildly effective in treating ED, it is of concern to medical professionals that many Viagra alternative drugs contain PDE5 inhibitors and other prescription-only medications.
Ingesting these substances without medical supervision can put you at risk of serious side effects and drug interactions. A quick search of the internet can bring up treatments available online which clearly list sildenafil citrate as a key ingredient yet require no prescription to purchase.
You may have seen the official NHS warnings and news articles in 2009 about Jia Yi Jian, a Chinese 'herbal Viagra', and this is just one example. It was found to contain the prescription-only medicine tadalafil (a PDE5 inhibitor legitimately used to treat ED) and Sibutramine, which is used for obesity.
It is important to view any ED treatment option, whether natural, herbal, or conventional, as a new medication that requires professional monitoring. We must bear in mind that health professionals must carry out a questionnaire and in order to prescribe any medicine containing PDE5 inhibitors (even trace amounts) OR supplements or herbal remedies that can interact with other conditions or medications. Patients must be screened for conditions such as, but not limited to:
High or low blood pressure
Kidney or liver disease
Active stomach ulcers
Vision problems caused by poor circulation
History of strokes
Also note that the inability to achieve an erection can be the first warning sign of a significant underlying health condition. ED can be caused by cardiovascular disease and diabetes among others. Any self-medicating or treatment carried out without medical supervision could mean you are ignoring a condition that requires attention and diagnosis.
Even if men have relatively little worry about potential side effects, drug interactions or underlying conditions, as The Telegraph's recent article Just how dangerous is herbal Viagra states purchasing herbal Viagra alternatives could just be a waste of time and money. Usually, treatment of erectile dysfunction starts by addressing the underlying health or psychological conditions that are causing it.
---
Other medical Viagra alternatives
Aside from Viagra (sildenafil), men and their partners have other options when it comes to treating the condition.
Vacuum pumps are effective for about 9 out of 10 men, creating a vacuum to allow blood to rush into the penis and maintaining the erection through the use of a band around the base. The method is unsuitable for men who have a bleeding disorder or who take medicine that stops the blood from clotting.
Alprostadil is available in several preparations, and can be applied as a cream to the head of the penis and absorbed locally into the skin, either inserted as a small pellet into the urethra or injected at the base of the penis. It enhances erections for 1 to 2 hours. It should always be used on its own and not alongside other injectable or locally applied treatments for erectile dysfunction.
Hormone therapy may be prescribed by an endocrinologist for men who have a hormonal imbalance that causes erectile dysfunction, which is often done with synthetic hormone injections.
Penile implants may be considered for men who have a significant anatomical problem with their penis or for men who have suffered a serious accident affecting the pelvic region. The implant can be either semi-rigid or inflatable.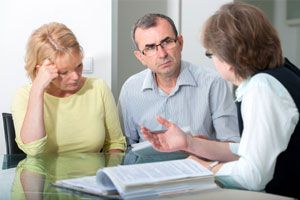 Psychological treatments can be helpful for men and their partners, if the erectile dysfunction has an underlying emotional cause. These may include sex therapy, psychosexual counselling, or cognitive behaviour therapy.
Knowledge is key when considering any treatment for erectile dysfunction, whether you prefer to explore natural or herbal alternatives to Viagra or go with conventional means. We encourage patients to discuss any potential treatment with a doctor before moving forward, particularly to address the risk that any existing health condition may present.