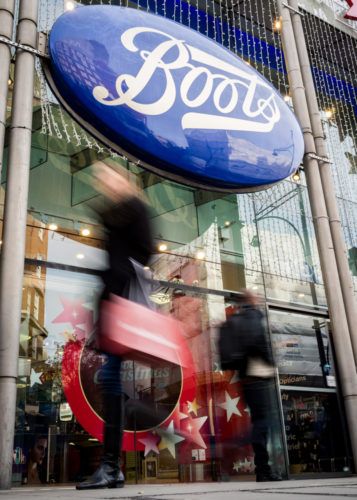 No. While Boots is the most ubiquitous high-street pharmacy in the UK, it is often not the cheapest option for many medicines, and not for men requiring Propecia to treat male pattern hair loss.
Currently (March 2022) Boots sell finasteride tablets from 82p each – this is for generic finasteride 1mg, not branded Propecia from Merck. Boots sell Propecia from £1.19 per tablet.
How to buy from Boots
To buy Propecia from Boots you will need to register with the Boots Hair Loss Online Clinic, and complete a medical questionnaire. After 2 days you can either pick-up your order from a Boots store or local Post Office, or have it delivered
Dr Fox also provides a mail order option for just 38p per tablet (plus small prescription fee and P&P). Dr Fox also provides branded Propecia.
Buy online 35p each
From fully UK regulated online doctor and pharmacy.
Compare prices
Prices using online clinic services and correct March 2022. Dr Fox also charges a small prescription fee.
Supplier
28 tablets
56 tablets
84 tablets
168 tablets
Dr Fox
Generic finasteride
£12.20
£21.50
£31.20
£58.80
Dr Fox
Branded Propecia
£42.40
£81.70
£108.40
£214.00
Boots Pharmacy
Branded Propecia
£51.00
£91.00
£110.00
£200.00
Compare prices with other online clinics.
What is Propecia (finasteride 1mg)?
Propecia 1mg tablets are prescription-only medicine for the treatment of male pattern hair loss and contains the active ingredient finasteride. It is a daily tablet usually taken for many years, so cost savings can be significant. Propecia is sold in packs of 28 (4 weeks) or 84 (12 weeks).
Finasteride 1mg should not be confused with finasteride 5mg. Finasteride 5mg is used for the treatment of benign prostate cancer.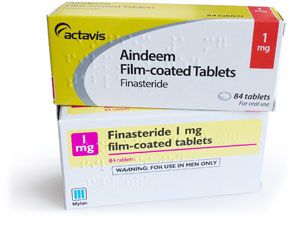 Generic Propecia
Propecia is a brand name for finasteride 1mg. Propecia lost its patent protection in 2014 allowing lower cost generics to be licenced for sale in the UK. Generic finasteride 1mg tablets and Propecia tablets are medically identical.
Product details, effectiveness, and possible side effects
For further details please read:
Alternative or complimentary hair loss treatment
Topical Regaine Extra Strength (minoxodil 5%) foam or lotion applied to the scalp twice daily is the only other effective hair loss treatment, and can be used at the same time as Propecia.
Private prescriptions
Men can also visit their GP or private doctor to obtain a private prescription for Propecia, and take that paper prescription into a Boots store. Doctors will charge for private prescriptions, usually £8-£20 but this can be much higher.
Prices with your own private paper prescription
If you have a private paper prescription for 84 x Propecia 1mg tablets (12 weeks worth) prices are:
Boots: £136.80 (£1.63 per tablet)
Dr Fox Pharmacy: £96.80 (£1.08 per tablet)
If you already have a private paper prescription you can post to our pharmacy (details).