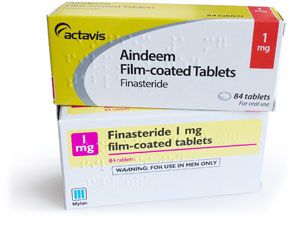 Finasteride 1mg is used to help prevent and restore male hereditary hair loss. In clinical trials, hair growth usually starts to improve after three months of taking finasteride 1mg tablets. Two thirds of men will benefit from renewed hair growth. Maximum benefit is seen after two years.
Generic Propecia (finasteride 1mg) was licensed in the UK in October 2014, although initially at a high cost similar to Merck branded Propecia.
Since then the price has reduced significantly and Dr Fox can now offer treatment from 35p per day, which is over 50% lower cost than other UK online doctors. Propecia/finasteride 1mg is a long term daily tablet taken (by men only) over several years, so the savings can be significant.
Compare prices of Propecia/finasteride 1mg
Supplier
28 tablets
56 tablets
84 tablets
168 tablets
Dr Fox


Generic finasteride

£13.90
£23.90
£33.90
£63.90
Dr Fox


Branded Propecia

£42.40
£81.70
£108.40
£214.00
Lloyds Pharmacy


Generic finasteride

£39.00
£69.00
£99.00
£139.00
Boots Pharmacy


Branded Propecia

£49.00
£86.00
£98.00
£190.00
Pharmacy2U


Generic finasteride

£32.00
£53.00
£72.00
Med Express


Generic finasteride

£15.99
£29.99
£44.99
£85.99
Express Pharmacy


Generic finasteride

n/a
£95.00
£130.00
£225.00
Superdrug


Generic finasteride

£37.00
£67.00
£90.00
£165.00
Prices using online doctor services and correct May 2020. Prices ex delivery. Dr Fox also charges a small prescription fee.