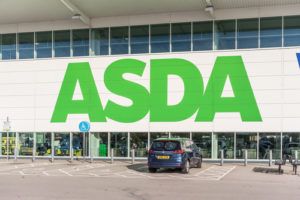 ASDA is now (September 2018) not the cheapest option to buy Malarone anti-malaria tablets, and it may not be the most convenient option for many people either.
ASDA sell Malarone tablets for £1.25 each and provide the choice of branded GSK Malarone or non-branded generic Malarone (atovaquone/proguanil). Both are medically identical and equally effective (no anti-malaria tablet is 100% effective).
How to buy from ASDA
To buy Malarone from ASDA you will need to:
Find a local branch with an in-store pharmacy.
Book an appointment with the pharmacist at the ASDA store (for each person requiring tablets).
At the appointment complete a medical questionnaire (10-15 mins).
The pharmacist will assess your information and dispense the appropriate tablets.
Order online with fast delivery
Dr Fox provides a convenient mail order option for £1.09 per tablet (plus small prescription fee and P&P).
Simply complete a short medical form online and our doctors issue the prescription electronically to our pharmacy which will post the tablets to you direct.
Buy online from £1.08 each
From fully UK regulated online doctor and pharmacy (adults only).
How to take Malarone
The tablets should be taken at the same time each day with food or a milky drink. It is advised to set a daily reminder on your phone.
You should start taking Malarone 1-2 days before entering an area with malaria risk, then daily during your stay and continue taking for 7 days after leaving the area.
If you vomit within one hour of taking a dose, repeat that dose then continue as before. If this happens you may need to replace the tablets to complete the course, and for those prone to vomiting it is advisable to order extra tablets.
What is Malarone?
Malarone is a prescription-only combination drug, containing atovaquone (250mg) and proguanil (100mg) – both components prevent the P.falciparum parasite from reproducing in the blood. Lower strength tablets are available for children. Malarone is used to prevent malaria, which spreads by bites from malaria parasite infected mosquitoes.
Higher doses of Malarone (atovaquone/proguanil) are used to treat uncomplicated malaria from the same parasite. This is treatment for a serious condition and should only be taken under specialist supervision.
Malarone (atovaquone/proguanil) should not be taken by pregnant or breastfeeding women without advice from a doctor, or by people with severe kidney problems.
Possible side effects include stomach upset, headaches, skin rash, and mouth ulcers. For a full list of side effects see the manufacturer's patient information leaflet for Malarone.
Avoid being bitten
Travellers should also take additional precautions to prevent being bitten by mosquitoes. These include using repellents, covering exposed skin (especially during and after dusk), and sleeping under mosquito nets.
What about children?
Both ASDA and Dr Fox do not provide malaria tablets for children directly. Parents will need to take their children (under 40kg) to a doctor to obtain a prescription for Malarone Paediatric Tablets with a lower dose atovaquone (62.5mg) and proguanil (25mg).
Malarone on the NHS
In the UK nearly everyone who needs Malarone tablets has to buy them. The NHS will provide malaria tablets to only a very small number of patients who have specific medical problems. Most people do not have these medical problems. The NHS will not pay for medicines for travel or recreation.
Private prescriptions
You can of course also visit your GP or a private doctor to obtain a private prescription for Malarone, and take the prescription into an ASDA store. Doctors charge for private prescriptions, usually £8-£20 but this can be as high as £150 in some areas of London.
Prices with a private prescription
If you have a private prescription for 37 atovaquone 250mg/proguanil 100mg tablets (4 weeks worth) prices are:
ASDA: £1.25 per tablet
Tesco: £1.39 per tablet
Boots: £2.84 per tablet
So, though it may seem like you can buy Malarone without a prescription, getting it from ASDA still requires a face-to-face visit with a medical professional – the attending pharmacist, or a private doctor and subsequent prescription.


Further advice