At the end of the 90s the pharmaceutical giant Pfizer introduced Viagra to an unsuspecting and sexually reticent world. Blasting its way into global culture, the launch of the 'little blue pill' changed how the world talked about erectile dysfunction (ED) and improved the sex lives of millions worldwide.
Coined as the second sexual revolution, Viagra changed impotence from a taboo subject that made sufferers doubt their masculinity into a socially-acceptable subject; one with a solution as simple as swallowing a pill.
Carefully protected by patents, sales of the brand name soared, making Viagra one of the most popular drugs of all time. Despite the arrival of competitors, an onslaught of fake online copies and typically high prices, the dominance of Viagra has remained firm for 15 years.
However all that may be about to change. As Pfizer's global patents begin to expire, questions are being asked about the effect on their supremacy over the ED marketplace. The UK Viagra patent expires in June 2013, opening up the market to legal generic alternatives. What does this mean for the life cycle of the little blue pill?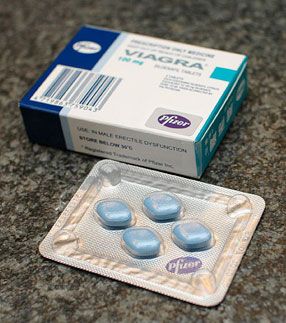 The story of a patent
Viagra and its meteoric rise to become one of the most recognisable brand-name medications across the world began, like many others, with the fortuitous discovery of an intriguing side effect.
As one hypothesis dies, another emerges
In 1989 a team at Pfizer laboratories in Kent were working on a hypothesis that blocking the enzyme PDE5 would be an effective treatment for symptoms of heart disease, specifically angina. The discovery and synthesis of sildenafil citrate swiftly followed, filed in the manufacturing patent as an experimental compound for heart medication.
Clinical trials investigating high blood pressure and angina began for compound UK-92480, as it was initially referred to. Although the compound was found to have little effect on angina in both phase I and phase II trials, anecdotal evidence from some participants suggested that the drug could stimulate erections. As UK-92480's prospects of becoming an angina treatment began to fade more volunteers were reporting increased erections, and Pfizer was on the cusp of a significant discovery.
Ian Osterloh, executive director of discovery research at Pfizer remembers the time well in the article "How I discovered Viagra". He says, "We decided to follow up on these reports to see where it would take us."
Viagra is born
Where it took them was a series of discovery pilot studies for Erectile Dysfunction (ED), which found that a single daily dose was sufficient to produce an erection. "The initial results were encouraging and showed the drug was much more effective than a placebo," recalls Ian. In response Pfizer launched an accelerated program of study with 21 clinical trials, involving roughly 4,500 men.
"About 12 years after the project had begun, eight years after the first synthesis of UK-92480 and four years after the first ED pilot study, we finally had enough information to be confident of the best dose, and the drug's safety and effectiveness."
Pfizer then filed a new drug application with the Food & Drug Administration (FDA) in America who, following a priority review, approved Viagra to treat ED in the US in 1998. The drug was also licenced for use in the UK the same year. This became the first non-surgical treatment for ED and started a fervour that began with an estimated 40,000 prescriptions in the first week and went on to become one of the most famous drugs worldwide.
Invalid patents open the door for competitors
By the end of 1999 Viagra accounted for 92% of new ED prescriptions, controlling the global market with patents that prevented other drug companies from using not only sildenafil citrate, but even the same class of drug. However this huge piece of the pie was about to be bitten into when a UK ruling opened the doors to competitors.
In 2002 the Court of Appeal upheld the decision that one of Pfizer's UK patents was invalid, declaring that the scientific knowledge surrounding the key component was already in the public domain. The landmark ruling meant that rival companies would be able to use similar drugs to treat ED, which they quickly leapt on. The following year Viagra's authority was challenged by the arrival of two ED drugs, Levitra and Cialis, containing different active ingredients, vardenafil and tadalafil respectively.
By 2007 Viagra's massive share of ED treatment had been affected by both these legal competitors as well as the barrage of counterfeit products and fake copies that filled the internet. However trust in its brand name meant sales through private prescriptions were still exceptionally healthy.
Now, as the expiration date of the UK patent on sildenafil citrate draws near, ED medication is about to enter a new era.
A Generic Future?
As Pfizer concentrates on fighting the end of its patent in larger countries, namely the US and Canada, the unavoidable expiration of the patent in the UK this summer means that competitors will be able to produce their own ED tablets, using sildenafil citrate as the active ingredient.
It seems being in the shadow of the US means that our tiny island isn't as big of a concern; an advantage that could mean reduced prices for the hundreds of thousands of users of ED medication in the UK.
You get what you pay for
In the beginning, when Viagra was replacing invasive and surgical treatments, the General Practitioners Committee noted that in Britain it was "cheaper and more acceptable for patients than alternative treatments." However, despite the advent of competition from Cialis and Levitra the prices of Viagra have not dropped.
Viagra is the most sought-after pill online and many pharmacies are taking advantage. However as pharmaceutical companies begin to produce generic Viagra, prices will most likely drop, though perhaps not as quickly as UK users would like.
The Royal Pharmaceutical Society states that generic medicines are as effective as the branded versions but can cost up to 80% less, however considering the money to be made in Viagra and its alternatives, it may not be in the pharmaceutical industry's best interests to slash prices.
"Competition in the supply of a medicine normally leads to a reduction in the wholesale price as the price dispensing pharmacies pay pharmaceutical companies usually falls. When Pfizer loses its exclusive licence, companies will compete with each other to supply sildenafil, although the pharmacy industry as a whole is likely to attempt to maintain the current high price for sildenafil for as long as possible," according to Dr Tony Steele.
A prescription problem
Most men in the UK who take sildenafil obtain it by private prescription, as NHS treatment for ED is only available for a small number of medical conditions. Doctors in the private sector have the option to write prescriptions in the brand name, Viagra, or the scientific name, sildenafil; a decision that could affect the uptake of generic versions.
"When new branded versions of sildenafil become available doctors will be able write prescriptions in these new brand names, or Viagra or sildenafil. Pharmacists are free to dispense any version of sildenafil they chose, providing doctors write prescriptions in the name sildenafil. If prescriptions are written in the brand name Viagra, this is what pharmacists must supply," warns Dr Steele.
Viagra by any other name
In response to the changes Pfizer are already on the move, focusing on the idea of quality. To distance themselves from counterfeit Viagra, and possibly the new wave of generic forms of the drug, Pfizer have announced their intention to sell Viagra straight from their US site.
It's not known as yet whether they have plans for the UK market but clues to the future of Viagra prices in the UK can be gleaned from countries which have already seen the expiration of Viagra's patents. The sildenafil patent expired first in a similarly small market, New Zealand, in 2011. Pfizer responded by launching its own generic version, Avigra, which is marketed at a significantly lower price to make sure the company doesn't lose out in a changing arena.
Pfizer also still has a firm hold on the Viagra brand name and therefore generic forms will have to be marketed under the name sildenafil or alternative brand names. Even if the resulting competition from generic forms of the drug does start to push prices down, brand loyalty may well keep Viagra's head above the rest.
"There will almost certainly be a fall in the price of sildenafil. Pfizer will almost certainly lose market share. However, brand loyalty and doctors' prescribing habits tend to resist change. There will probably be some men who will want to continue to take the tablets they are used to. Pfizer is likely to continue to supply Viagra in the familiar blue, diamond-shaped tablets and some men may prefer these rather than low cost alternatives. Brand loyalty applies to medicines, just as it does to other products.
"If the price of licenced sildenafil falls, the biggest changes are likely to be in the fake market for so-called generic Viagra supplied without prescriptions. Unregulated illegal overseas suppliers will lose some of their price advantage. Men who previously took the risk of obtaining medicines without prescriptions may switch to legal regulated UK doctors and pharmacies," remarks Dr Tony Steele.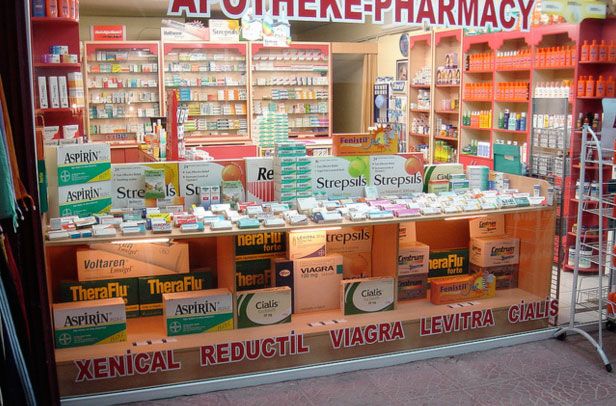 Image Source
Not just Viagra
Viagra's expiring patent isn't just big news for Pfizer but the advent of generic forms of sildenafil is likely to also affect the comparative prices across all three prescription ED medications in the UK. Although the Cialis and Levitra patents aren't due to run out until 2017 and 2018 respectively, the increased competition will probably also affect the prices their prescription medications can demand.
"If the price of legally available sildenafil falls, this is also likely to have an impact on the use of other tablets taken to treat erectile dysfunction. Cialis and Levitra are longer acting than sildenafil, but are in the same class of drug, with similar effectiveness and side effects. They are both high-cost medicines which may be less attractive to patients, if the cost of sildenafil falls," according to Dr Steele.
An uncertain future
Pfizer's clamour to protect their dominance in other countries is enough to suggest that the introduction of generic forms of Viagra, even considering brand loyalty, will harm their sales. As pharmaceutical companies fight to stay in the game, it's highly likely the UK will see significant reductions in the price of ED medication, including that of Levitra and Cialis.
Increased competition in a marketplace dominated by high prices can only be a good thing, opening up sildenafil as a solution to erectile dysfunction for more and more people suffering from impotence. Exactly how the prices will be affected, and how quickly they are passed onto the patient, will become clear this summer in a significant milestone in Viagra's illustrious history. Watch this space.