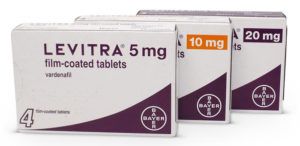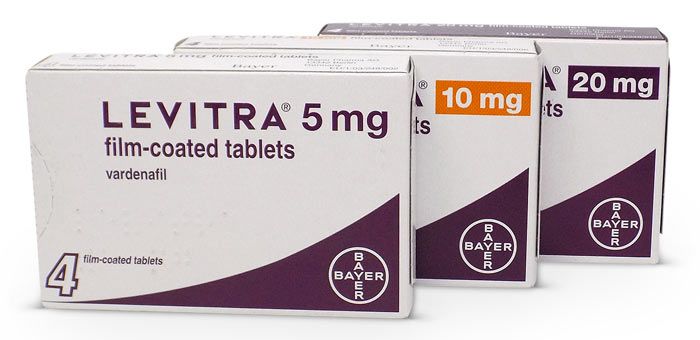 Update February 2023: Branded Levitra has been discontinued by the manufacturer (Bayer).
Drug manufacturer Bayer's patent on Levitra expired 31 October 2018, following in the footsteps of Pfizer's Viagra and Lilly's Cialis, whose patents expired in 2013 and 2017 respectively.
What is Levitra?
A phosphodiesterase-5 (PDE5) inhibitor, Levitra was introduced to the market in 2003, around the same time as Viagra and Cialis. It enhances blood flow to the penis during sexual stimulation by inhibiting the PDE5 enzyme normally responsible for regulating, or limiting, that blood flow.
Also known by the name of its active ingredient, vardenafil, Levitra offers help with sexual performance and improves sexual relationships affected by erectile dysfunction.
Levitra's molecular makeup differs slightly from sildenafil (Viagra) and tadalafil (Cialis). Viagra lasts for up to 4 hours, while Levitra lasts 4-5 hours. Meanwhile, Cialis is known as the weekend pill, and has a duration of up to 36 hours.
Compare ED tablets
Erections will not be continuous while a medicine is effective, but will develop with arousal during that time. Since they work over a longer time period than Viagra, both Levitra and Cialis can help retain a level of sexual spontaneity in the relationship.
Levitra for premature ejaculation
Levitra is also used to treat premature ejaculation, and can significantly increase the duration of sexual intercourse before ejaculation, however it is not officially licenced in the UK for this use. Men wishing to delay ejaculation should use Priligy tablets (dapoxetine).
Generic vardenafil
A generic version of Levitra has been approved by the FDA but generic alternatives will not become available until after the patent expires 31 October 2018. At that time generic manufacturers will have the right to produce their own versions of vardenafil, which may be given new brand names or simply sold under the name of the active ingredient. Prices for the drug are expected to drop, as they did when Pfizer lost its patent on Viagra in 2013 and generic sildenafil was introduced to the market.
As with other medicines where a generic alternative is available, when doctors prescribe the brand name Levitra, pharmacists must dispense that specific medicine. However, if only the active ingredient is listed on the prescription, either the brand name or a generic version may be supplied.

Is Levitra preferred over a generic version?
Per EU regulations, supervised by the European Medicines Agency, generic medicines must contain the same active ingredient and have the same effect as their branded counterpart. The cosmetic features of the tablets and packaging may differ, along with the name, however the drug must be medically identical to the branded version.
Some patients do tend to become accustomed to the familiar packaging of a trusted medicine and may be hesitant to make the switch to a generic alternative. However, most patients who pay for the medicine privately will opt for a generic version when there is a significant difference in price.