Generic tadalafil is now available in the UK
For pricing and information please click the button below:
Buy treatment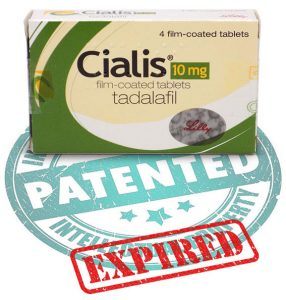 The so-called 'weekend pill' will soon be made by generic manufacturers, as Eli Lilly's patent on the drug is expected to expire in the UK 14 November 2017, and will be made available soon after from Dr Fox.
The patent for Cialis expired in March 2015 in Brazil, and is now available in that country as generic tadalafil from Sandoz.
Cialis comes onto the scene
Containing the active ingredient tadalafil, Cialis was introduced to the market in 2003, to compete with Pfizer's erectile dysfunction medicine Viagra. It was originally developed to relieve frequent urination or weak flow of urine in patients with enlarged prostates, but it also helps increase blood flow to the penis.
Why Cialis?
Cialis, Viagra and several other ED medicines are phosphodiesterase-5 (PDE5) inhibitors, which work by inhibiting the enzyme that regulates blood flow to the penis. The principal difference with Cialis is its duration. Unlike Viagra and Levitra, which last for about 4 and 12 hours respectively, Cialis lasts for about 36 hours. Patients will not have a continuous erection, but can achieve one when sexually stimulated throughout that time frame. Under ideal circumstances, a man can buy Cialis to take on a Friday and still experience the effects on Sunday morning.
The extended duration has the potential to allow couples to be more spontaneous than with other ED drugs, which must be taken an hour or so before sexual activity. Cialis can also be taken in lower daily doses of 2.5–5mg, to allow for continuous treatment of ED.
Tadalafil: Generic Cialis
When Pfizer lost its patent on Viagra in 2013, other manufacturers began making generic sildenafil, resulting in a dramatic reduction in price, and the same can reasonably be expected for Cialis.

When developing a new drug for release to the market, drug companies choose a brand name for the medicine. It is then often prescribed by doctors by its name. Upon expiry of the patent, competing drug companies can then create a generic version of the medicine, assigning it a new brand name or just using the name of the active ingredient. Patients may soon be able to buy generic Cialis simply under the name 'Tadalafil'.
Only the 5mg, 10mg and 20mg strengths of generic Cialis will be available from 14 November 2017.
Will generic Cialis be the same?
Generic medicines may differ in their packaging or in the size or shape of the tablets, but they are required to be medically the same as their branded equivalents. The dosages, effects and active ingredients are the same. Quality assurance of both branded and generic medicines is carried out by the European Medicines Agency in London or by the governing authorities in member countries where the medicine is sold.
Cialis without a prescription
In 2014 the French drug company Sanofi reached an agreement with Eli Lilly to apply to provide Cialis without a prescription in the United States, Canada, Australia, and Europe. As quoted in a press release by Eli Lilly, "Sanofi anticipates providing Cialis OTC after expiration of certain patents," though terms of the licensing agreement were not disclosed, and the application would face significant regulatory hurdles.
This could have a dramatic effect on the drug's competition with Viagra, considering the stigma attached to erectile dysfunction and many men's hesitance to discuss it with their doctors. Although sildenafil, branded Cialis, and other ED medicines can be acquired through a face-to-face consultation with a GP or pharmacist, or by following a simple online consultation with a pharmacy such as Dr Fox, having the medicine available without a prescription will make it even easier to obtain.
Update September 2023: Viagra Connect and Cialis Together both now available without prescription.
In this case patients can also expect regulated online pharmacies to respond with competitive pricing to buy generic Cialis, and the same straightforward ordering process that has attracted patients to purchase medicine online in the past.