---

---
News articles over the weekend (7-8 May 2016) revealed that women in the UK are paying an astonishing five times more for the morning after pill than those in other European countries.
Experts have also expressed outrage at the hoops that must be jumped through to get the drug, calling on the government to make it available off the shelf, as well as reduce the price. Unlike in France, Scandinavia, and the United States, the pill is not available without a consultation; women are required to undergo a consultation and discuss their sex lives with a pharmacist or doctor in order to access the time-sensitive emergency contraception.
High costs and a difficult process to obtain the morning after pill have resulted in what Anne Furedi of the British Pregnancy Advisory Service calls a framework that is "insulting, expensive and does not meet women's needs", according to The Independent.
How do the costs stack up?
According to The Times, research shows that the morning after pill costs as little as £5.40 in France and £12.50 in Germany, yet in the UK women pay an average £28. In Ireland the pill comes at an even-higher price.
Country-specific information on morning after pill accessibility and cost is provided by the European Consortium for Emergency Contraception (ECEC).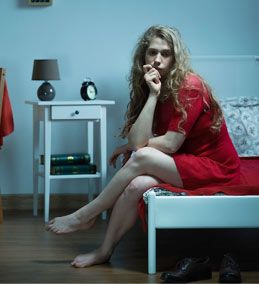 How many women use the morning after pill?
In the UK it is estimated that approximately 61% of all women have used emergency contraception, and this is the highest figure in the EU.
Is it safe?
A single-dose hormone tablet, the morning after pill is generally considered safe by medical professionals. It works by preventing or delaying ovulation.
There are two kinds of pill available: Levonelle or generic Levonorgestrel, which must be taken within 72 hours of sexual intercourse, and EllaOne (Ulipristal), which can be taken up to 120 hours after.
How can the pill be obtained?
Emergency contraceptive pills are available from contraception clinics, GP surgeries, sexual health clinics, pharmacists, some online pharmacies and clinics and some young people's clinics.
However, as The Times reports, of the 600,000 pills taken by British women every year, nearly half of them are paid for, with the cost and embarrassment associated with obtaining one forcing many women to seek out other methods of doing so, such as unlicenced online vendors who sell morning after pills on eBay. As the ECEC points out, a behind-the-counter policy, as present in the UK, "significantly affects women's access to this method", and many "felt uncomfortable or judged when obtaining it."
The morning after pill from Dr Fox
Women can request the morning after pill to reserve as a standby treatment from Dr. Fox after completing an online consultation with a registered doctor, which in most cases requires no more than filling out a simple questionnaire. One or two doses can be obtained at the following low prices.
Prices of morning after pill for standby use

| | | |
| --- | --- | --- |
| Levonorgestrel 1.5mg | 1 tablet (single dose) | £3.00 |
| Levonelle | 1 tablet (single dose) | £9.00 |
| ellaOne | 1 tablet (single dose) | £21.90 |
Though the UK stands out as one of the most expensive places in Europe to purchase the morning after pill, with Dr. Fox you can obtain it online, in advance, at a reduced price – and avoid the embarrassment of any face-to-face consultation.
---