Viagra prices in the UK: How much are you being charged?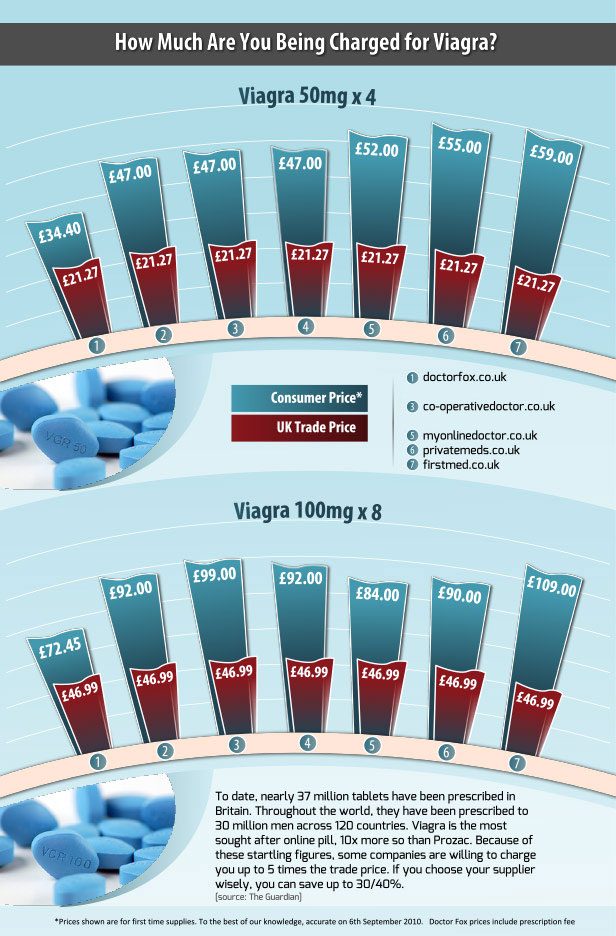 Differences in the price of Viagra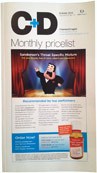 To date (Feb 2013), nearly 37 million tablets have been prescribed in Britain. Throughout the world they have been prescribed to 30 million men across 120 countries. Viagra is the most sought after online pill, 10x more so than Prozac. Because of these startling figures, some companies are willing to charge you up to 5 times the UK trade price. If you choose your supplier wisely, you can save up to 30–40%.
UK trade price of Viagra
The wholesale supply price of Viagra is published every month in the pharmacy trade journal C+D (Chemist and Druggist). The figures quoted in the above graphic are taken from the October 2012 issue.