How to buy Viagra online from Dr Fox
To order Viagra 25mg, 50mg, 100mg from our online pharmacy for UK delivery:
Read medical information about erectile dysfunction
Answer medical questions to check for eligibility
Order reviewed by doctors - medication posted from UK pharmacy (Royal Mail Tracked 24)
For further information see online prescriptions - how it works.
Men should have an erectile dysfunction diagnosis from a GP before buying medication online.
Generic Viagra also available to order
Lower cost generic Viagra, called sildenafil, has been available since Viagra's patent expired in the UK in June 2013. Sildenafil citrate is the medical name of the active ingredient in Viagra. Sildenafil is much cheaper from 71p per tablet - branded Viagra cost £5. They contain the same medicine.
Viagra prices
Start order
---
About Viagra
Viagra tablets are prescription-only medicine used to treat erectile dysfunction (ED) in men.
'Viagra' is a brand name, the active ingredient is 'sildenafil'.
Recommended starting dose is one 50mg tablet in 24 hours. Depending on results, adjust to 25mg or 100mg.
Take 30-60 minutes before sexual activity, usually lasts for 4 hours.
Sexual stimulation is required for Viagra to be effective.
Read the patient leaflet for a full list of side effects, cautions, and interactions with other drugs.
Large meals, fatty food, alcohol, and grapefruit can affect efficacy.
Viagra specifications
Specifications of Viagra tablets

| | |
| --- | --- |
| Treatment category: | Erectile dysfunction |
| Mechanism of action: | PDE5 inhibitor - works by increasing blood flow to the penis which helps men get and sustain an erection long enough for sex. |
| Effective: | 30 minutes to 4 hours |
| Suitable for: | Adult biological males 18 years and over |
| Active ingredient: | Sildenafil citrate |
| Pack sizes: | 4 tablets (packs of 8 tablets also available) |
| Strengths: | 25mg, 50mg, 100mg |
| Recommended starting dose: | 50mg |
| Maximum dosage: | 100mg in 24 hours |
| Contains lactose: | Yes |
| Suitable for vegetarians/vegans: | Yes |
| Suitable for diabetics: | Allowed |
| Take with food: | Allowed (may delay absorption) |
| Take with alcohol: | Allowed (excessive alcohol can increase ED symptoms) |
| Brand: | Upjohn UK/Viatris (Pfizer owned companies) |
| Available generically: | Yes |
| UK classification: | Prescription only |
| Available on NHS: | No (generic sildenafil is available) |
| Drug class: | PDE5 inhibitor |
| Preparation: | Tablet |
| Route of administration: | Oral |
| GTIN barcodes: | 5013457010800, 5013457010824, 1210001140776 |
---
How does Viagra work?
Viagra works by increasing blood flow to the penis when sexually stimulated, which helps men get and sustain an erection long enough for sex.
The active ingredient in Viagra is sildenafil, which is known medically as a PDE5 inhibitor. Sildenafil inhibits (blocks) the enzyme PDE5 which regulates blood flow in the penis. PDE5 inhibitors multiply the natural process of arousal and increase blood flow to the penis in situations of sexual stimulation. Sildenafil helps to achieve an erection but relies on natural arousal as a trigger. It, and other PDE5 inhibitors such as tadalafil, vardenafil, and avanafil, support sexual relations when erections are failing.
How to take Viagra
The usual first starting dose of Viagra is one 50mg tablet, for men who have not used it before, although men over the age of 65 years would normally start on the lowest dose tablet (25mg).
Viagra works 30 to 60 minutes after it is taken and usually remains active for 4 hours.
If 50mg strength of tablet is highly effective subsequent doses may be reduced down to one 25mg tablet. If a 50mg tablet is ineffective, or the duration of activity is less than 4 hours, the dose can be increased to one 100mg tablet. Do not take Viagra more than once per day, or more than 100mg dose. Taking a higher dose has not been shown to improve results and increases your risk of severe side effects.
Sexual arousal is required for the treatment to work. Viagra is most likely to be suitable if taken in situations where sexual arousal is expected within an hour or two of taking the tablet. Without sexual arousal there will be no benefit and the effect of the tablet will simply wear off after about 4 hours.
Avoid large meals, meals high in fat, excessive alcohol, and grapefruit as these can affect efficacy (effectiveness).
Viagra dosage
---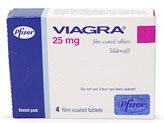 Viagra 25mg
Reduced dose recommended when 50mg starting dose is highly effective.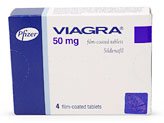 Viagra 50mg
Starting dose usually recommended for most men taking Viagra for the first time.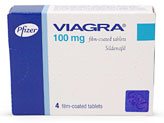 Viagra 100mg
Strongest dose pill for when 50mg is not effective enough.
Do not take more than 1 dose or more than 100mg Viagra in 24 hours, or combine with other erectile dysfunction drugs.
Does Viagra work every time?
A trial of erectile dysfunction medication should be repeated at least 4 times before deciding whether Viagra is working and before requesting a change of dosage or change to another ED medication. As with any treatment, there are times when ED tablets might not work and may not improve or overcome the underlying cause of erectile dysfunction.
Satisfactory erections require the following:
Adequate blood supply
Sexual arousal
Healthy nervous system
If erectile dysfunction is the result of spinal injury or operation, nerves might be damaged. In this case Viagra may help a little but other measures, such as injections or stiffening aids, may be required.
Other causes of erectile dysfunction may require specialist treatment apart from tablets. Some men, whose erectile dysfunction has psychological causes, may benefit from counselling.
The clinical study data reports the following results:
| Viagra (sildenafil) dosage | Men reporting improved erections |
| --- | --- |
| 25mg | 62% |
| 50mg | 74% |
| 100mg | 82% |
Graph: sildenafil 100mg bioavailability over time, with and without food.
---
Viagra warnings
During the assessment process with Dr Fox men are required to complete a medical questionnaire to determine suitability.
Men with the following conditions should not take Viagra without further assessment from their GP:
Taking medicines called nitrates (often given for chest pain)
Taking or intend to take amyl nitrite ('poppers')
Taking riociguat (to treat high blood pressure in the lungs)
Low or high blood pressure
Allergies or reactions to past ED treatments
Recent heart attack (within 6 weeks) or suffer from angina (heart pain on exertion) or any form of heart disease
History of strokes or mini-strokes (transient ischaemic attack)
History of vision problems caused by circulation problems
History in the family of rare degenerative eye disease
Serious kidney (renal) or liver disease
Peyronie's disease – angulation or deformity of the penis
Leukaemia, multiple myeloma or sickle cell disease
Bleeding disorders (such as haemophilia)
Current active stomach ulcers (peptic ulcer or gastric ulcer)
Lactose intolerant (tablets contain lactose)
Dr Fox cannot supply ED treatment to men who have any of the above conditions.
There is a very rare theoretical risk of abnormal heart rhythm if Viagra (sildenafil) is taken at the same time as some other medications - please check this list.
Keep medicines out of the sight and reach of children.
---
Possible side effects of Viagra
Viagra is remarkably well tolerated and free from significant side effects in the vast majority of men who take it. Viagra increases blood flow which can have adverse effects on other parts of the body, although these are usually mild. Most men who experience side effects carry on treatment regardless.
Slightly over 1% of men taking Viagra notice a bluish or yellowish discolouration of their vision. This is not in itself a cause for concern, and usually does not interfere with normal activity. It wears off after a few hours.
The most commonly reported adverse reactions in clinical studies were:
Headache - very common and can be treated with simple painkillers such as paracetamol.
Flushing (redness of the skin, typically over the cheeks or neck).
Indigestion (dyspepsia) - can be treated with indigestion remedies.
Visual disorders/distortion.
Nasal congestion - can be treated with menthol or eucalyptus inhalers.
Dizziness - if affected it is recommended not to drive or operate machinery.
In the rare event of serious side effects seek immediate medical advice (telephone NHS 111 in the UK). This applies particularly to chest pains (possible heart attack), loss of vision, and a prolonged and painful erection.
Priapism is the medical name for prolonged painful erections which have the potential to cause permanent damage to the penis. Priapism is rare. A persistent and painful erection of more than 2 hours requires immediate emergency medical attention.
The full range of side effects is also listed in the patient information leaflet supplied with the tablets.
Patient Information Leaflet

The Patient Information Leaflet (PIL) is the leaflet included in the pack with a medicine and must be read before taking the medicine. It is written for patients and gives information about taking or using a medicine.
Alternative treatment to Viagra
Other oral ED drugs work in a similar way, with similar side effects. Viagra was the first drug in this class to become widely prescribed.
The following oral tablet treatments for ED are available to buy online in various strengths and pack sizes from Dr Fox after completing the same medical consultation:
Compare erectile dysfunction tablets
Compare PDE5 inhibitors for erectile dysfunction (data source)
Sildenafil
Tadalafil
Vardenafil
Avanafil
Brand names
Viagra, Viagra Connect
Cialis, Cialis Together
Levitra
Spedra
Available generically
Yes
Yes
Yes
No
Starting dose
50mg
10mg
10mg
100mg
Time taken to start working
30-60 minutes
30-60 minutes (2.5mg and 5mg tablets can be taken daily)
25-60 minutes - faster for orodispersible tablets
15-30 mins on empty stomach, 1.5 hours on full stomach
How long effects last
4 hours
36 hours
4-5 hours
4 hours
Warnings and cautions
Warning
Sildenafil
Tadalafil
Vardenafil
Avanafil
Do not take
Allergic to ingredients, low or high blood pressure, severe heart or liver problems, loss of vision due to NAION, recent stroke or heart attack
Rare inherited eye diseases
Kidney dialysis, rare inherited eye diseases
Liver or kidney problems, rare inherited eye diseases
Exclusions - talk to your doctor first
Sickle cell anaemia, multiple myeloma, leukaemia, deformity of the penis, problems with your heart, stomach ulcer or bleeding problems
Drug interactions
Any nitrate-based medication, usually to treat angina (important); 'poppers'; nitric oxide donors, medicines for HIV, AIDS, or fungal infections; riociguat; alpha-blockers; other ED medicines
Common side effects (% occurrence)
Adverse event
Sildenafil
Tadalafil
Vardenafil
Avanafil
Headache
12.8%
14.5%
16%
10%
Flushing
10.4%
4.1%
12%
4%
Dyspepsia (indigestion)
4.6%
12.3%
4%
<2%
Nasal congestion
1.1%
4.3%
10%
2%
Dizziness
1.2%
2.3%
2%
1.2%
Abnormal vision
1.9%
<2%
<1%
Back pain
6.5%
2%
Myalgia (muscle pains)
5.7%
<1%
Medical emergencies (very rare)
Urgent medical attention required
Sudden decrease or loss of vision, Priapism (painful erection lasting 2 hours or more), allergic reaction, chest pains, heart attack
Notes: Sexual stimulation is required before erection will take place. See the manufacturer's patient information leaflet included in medicine packs for full details of cautions and interactions. If side effects are severe, stop the medication and see your doctor.
Non tablet alternatives
Other treatments for ED include topical applications, injections into the penis, surgical devices, penis pumps, and counselling.
Start order
Viagra FAQs
Do Viagra tablets become less effective over time?
Not usually. Studies show men usually find the same dose will be effective over a period of years. The body does not get used to the medicine. Erectile dysfunction tends to be a slowly progressive condition, increasing with age, however unless there is an underlying medical progression the same dose should produce the same effect.
What is the difference between Viagra and sildenafil?
The main difference is the name. Viagra is a brand name for sildenafil. Medically they are the same, having the same active ingredient, the medical name of which is sildenafil. Both come in packs of 4 and 8 tablets and in strengths of 25mg, 50mg, and 100mg. Sildenafil is usually much lower cost because it is produced by numerous competing drug companies. Branded Viagra is marketed by UpJohn UK (Viatris).
What is the difference between Viagra, Cialis, Levitra, and Spedra?
The main difference is their duration of action: Viagra (sildenafil) and Spedra (avanafil) both work for about 4 hours; Cialis (tadalafil) for about 36 hours; and Levitra (vardenafil) for 4-5 hours. Each of these medicines work in the same way, by changing the blood flow in the penis, and side effects are similar. Some men find one works better for them than another, although most men find each one equally effective, but for different durations. Men can choose which tablet they use depending on the time they expect to be sexually active. An erection will only occur in the presence of sexual arousal, and without it the treatment remains inactive.
See comparison of erectile dysfunction tablets for further information.
Can I get Viagra on the NHS?
NHS GPs can prescribe sildenafil, although usually do so in limited quantities (1 per week) and will not prescribe branded Viagra due to cost. NHS prescription fees apply. See Sildenafil on the NHS.
Can my regular doctor give me a private prescription for Viagra?
Most doctors will be able to prescribe Viagra privately, although they may sometimes make a charge for this. Online pharmacies are nearly always lower cost. Since April 2018 Viagra Connect (sildenafil 50mg) has been available from pharmacies over the counter (without prescription).
Can I split Viagra tablets?
Viagra tablets are not scored although they can be broken in two using a pill cutter. If not broken exactly this may lead to a difference in the active medication in each half but this is usually negligible and dividing tablets is common practice. Splitting tablets may be a more cost effective way of using the treatment as the cost of the tablets is not proportional to the amount of active ingredient. A 100mg tablet does not usually cost twice as much as a 50mg tablet. If you find a 50mg tablet is effective, then half a 100mg will be just as good, as will two 25mg tablets. It is the overall amount of active ingredient which matters. 25mg tablets (the lowest dose available) should not be cut in half. The remaining half-tablet should be wrapped in e.g. clingfilm to prevent it drying out, if not used within a few days. Some preparations of generic Viagra (sildenafil) are scored for easier division.
Can erectile dysfunction oral treatments be combined?
No. The commonly used erectile dysfunction (ED) oral treatments all work in the same way. Using more than one at the same time will not make treatment more effective, and risks overdose and unwanted side effects. Leave a gap between using one type of treatment and another of at least 24 hours.
Why shouldn't I drink alcohol when taking Viagra?
It is recommended not to drink alcohol or only a minimal amount of no more than one or two units. Alcohol increases symptoms of erectile dysfunction. There is no direct chemical interaction between sildenafil and alcohol, however the risk of side effects such as a drop in blood pressure and even fainting will increase when used after heavy drinking. The treatment may also be less effective.
Should men consult a doctor before using Viagra?
Erectile dysfunction (ED) can be a sign of an underlying medical condition, such as reduced circulation, diabetes, high cholesterol, or a neurological or hormonal issue. These things need to be assessed by a doctor face-to-face, which may include tests, and men taking ED tablets should have check-ups periodically. It is safe to obtain Viagra online from UK regulated pharmacies, however proper diagnosis and review are required.
Can stress cause erectile dysfunction?
Yes, particularly stress in a relationship or around sexual activity can cause erections to fail. Erections are usually stronger in men who are relaxed, rested, and comfortable with their partners. Counselling can be effective for some men who have erectile dysfunction (ED), particularly younger men who have no underlying physical cause of their ED.
Why does the cost of erectile dysfunction treatment vary so much?
Pharmacies providing medicine on private prescriptions are free to charge what they choose. Some pharmacies will charge higher prices and make bigger profits, others may choose cheaper prices in the expectation that men will return when buying repeat supplies.
Dr Fox provides erectile dysfunction treatment online at a lower cost than other UK regulated pharmacies on the internet (see price comparison table above).
Is Viagra still prescription only medicine?
Yes, branded Viagra is obtained legally in the UK only if a doctor writes a prescription for it and a registered pharmacy dispenses it. When it is ordered online an electronic prescription is involved. The only exception applies where a specialist pharmacist supplies Viagra on a pharmacist written prescription or using a 'patient group direction'. In November 2017 the UKs medicines regulator, the MHRA, approved an application to reclassify sildenafil 50mg as a separate 'P' medicine which is available without prescription (OTC) and is marketed as Viagra Connect. Other drug manufacturer's followed suit and also supply sildenafil 50mg OTC. In all cases only registered pharmacies are permitted to supply it.
Are Viagra, Cialis, Levitra, and Spedra as strong as each other?
Yes, generally men will respond equally well to the equivalent dose of these tablets. The equivalent strengths of each is as follows:
| | | | | | |
| --- | --- | --- | --- | --- | --- |
| Brand (active ingredient) | Low strength | Medium strength | High strength | Time of onset | Duration of action |
| Viagra (sildenafil) | 25mg | 50mg | 100mg | 30 minutes | 4 hours |
| Cialis (tadalafil) | 5mg | 10mg | 20mg | 30 minutes | 36 hours |
| Levitra (vardenafil) | 5mg | 10mg | 20mg | 30-60 minutes | 4-5 hours |
| Spedra (avanafil) | 50mg | 100mg | 200mg | 15-30 minutes | 4 hours |
Some men might find they feel a stronger response to one type of treatment rather than another although this is generally not the case. Duration and onset of action does differ between treatments as shown in the table. There is also an alternative regular daily dose of Cialis/tadalafil 2.5mg and 5mg tablets for men who require continuous treatment.
Should I take Viagra on an empty stomach?
Viagra tablets will usually take around 30-45 minutes to take effect when taken on an empty stomach, and up to 60-90 minutes if taken within 30 minutes after a meal. High-fat meals will delay absorption longer than lower-fat ones.
Can Viagra go out of date?
The shelf life of most medicine tablets is 5 years. This means they will stay in-date for 5 years after the manufactured date written on the packet. It should be stored at below 30°C, which means keeping tablets out of direct sunlight. Packets will be printed with expiry dates and you should always read the information leaflet enclosed in packs.
See medicine expiry dates for further information.
See also erectile dysfunction FAQs page.
This page written and reviewed by doctors

Authored 7 December 2012 by Dr Tony Steele
MB ChB Sheffield University 1983. Former hospital doctor and GP. GMC no. 2825328
worked within 30 minutes and produced a harder erection than normal, reliably each time
03/01/2023 14:54
Anonymous Verified
I like this product because I dod not experience any problems with reflux and indigestion... which I had previously with other similar products.
24/11/2021 19:35
Anonymous Verified
Adequate and well balanced strength for mild disorder without side effects
23/03/2021 13:54
Anonymous Verified
Tried Viagra for the first time, it suited me better than Sildenafil, did not have any side effects especially gastric disturbance. Viagra worked for me.
22/05/2018 07:14
P. Clarke Verified
This was the right dose, but the I found the Sildenafil 50mg to have the same results but at less cost.
20/12/2016 18:41
Anonymous Verified
Read more reviews