New Online Doctor Service
Dr Fox is a new online prescription service. We are fully regulated in the UK.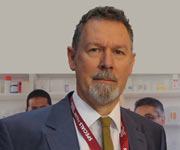 Dr Fox employs GMC registered doctors. Genuine medicine is posted from our NHS pharmacy.
Prescription medicine
Dr Fox supplies prescription medicines for: malaria tablets, travel medicine, antibiotics, chlamydia treatment, contraception, and erectile dysfunction. These treaments are not available without a prescription.
Dr Fox also provides advice and prescriptions for migraine, irritable bowel syndrome, acid reflux and many other conditions (See menu left of page).
Fast and Efficient online prescriptions
Dr Fox provides targeted information pages about medical conditions and their treatment. The doctors exchange web messages with patients. The consultations of Dr Fox employ questionnaires tailored to the prescription items patients need.
Confidential and discreet
Dr Fox is a confidential online doctor service. We do not share information. Web messaging is used. Web meassages are more secure than emails.
Medicines are posted in unmarked packages. Medicine is posted by recorded delivery.
Cost of online doctors services
Dr Fox provides prescription medicines at costs below those of any other prescription service in the UK. This applies across the whole range of medicines provided and all the conditions treated. If a person can find a prescription service for less we will refund the difference.
Online medicine
Online medicine is becoming increasingly important. People with busy lives are using the Internet to access more and more services. There will be an increasing demand for online doctor services.
Not all medical treatments can be provided safely online. For many treatments only a face-to-face consultation with a doctor will do. However, for many routine treatments an online prescription service is ideal.
Malaria tablets, for example, can be supplied online at lower cost than through clinics or high street chemists. The process of obtaining malaria tablets online is quick and efficient and cost effective.
Doctors and online pharmacies
Doctors providing online prescriptions are sometimes able to provide medicines that are also available without a prescription from pharmacies. Prescription treatment online can often be provided at a lower cost than the same medicine from a pharmacy. Pharmacies can often supply only a branded product where as a doctor can provide the same medicine as the generic equivalent. Generic medicine is generally less expensive.
Diet and weight loss
Dr Fox does not provide weight loss treatments. Our experienced GPs feel weight loss treatment is best provided face-to-face for monitoring and support.