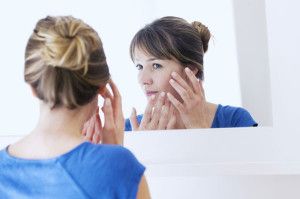 Hair loss can occur in a number of ways. It may become apparent by a gradual thinning of the hair, with the scalp becoming more and more visible, or it can happen more dramatically, with clumps of hair falling out and bald patches appearing almost instantly.
In men, hair loss can often be attributed to the natural ageing process and is not often cause for alarm. And though it can have significant effects on men's emotional state of mind, the effects can (arguably) be even more difficult when hair loss occurs in women.
Not only is it alarming to see one of your most prominent features disappearing, you also have to deal with a condition that is often seen as a male issue. There is a social stigma involved, and emotional repercussions, like low self-esteem, that must be addressed. But what is responsible for hair loss in women?
Any hair loss is worthy of a visit to your GP, but here we will list a number of common causes to help keep you informed.
Androgenetic Alopecia – This is the scientific name for female (or male) pattern baldness. The most common form of hair loss, in women it tends to cause thinning of the hair on the top of the head. It is unknown whether female pattern baldness is a hereditary condition, however it does normally become more noticeable after women have gone through the menopause.
Alopecia Areata – Caused by problems with the immune system, Alopecia Areata usually results in smaller, coin-sized bald patches. Often the hair grows back over time, but the condition can also progress to full loss of hair on the head (Alopecia Totalis) or loss of hair on the entire body (Alopecia Universalis). It is more common in people who have other autoimmune conditions.
Scarring Alopecia – This type of Alopecia (also known as cicatricial Alopecia) is brought on by another condition, such as a skin condition.
Telogen Effluvium – Causing widespread thinning of the hair instead of bald patches, and unlikely to affect body hair, Telogen Effluvium is often the body's reaction to things like hormonal changes, stress, drastic dietary changes, long-term illness, medication or physical stress. Hair can start to grow back after six months or so with this condition, depending on the cause.
Traction Alopecia – Tight braids, ponytails and cornrows might be popular hairstyles but if they put too much strain on your scalp it can lead to localised trauma of the follicles. If detected in time this condition can be easily reversed. Hair loss from hair styles is often noted on the forehead and temples in the form of a receding hair line. Headaches, itchy scalp, and hair breakage are signs that you should probably consider a healthier way to style your hair. Overuse of hair dye and other beauty products can be damaging to the scalp and can in some cases lead to hair loss. As a general rule of thumb, if a hair style or treatment is uncomfortable it is probably not good for your scalp.
When it comes to treatment of hair loss in women it is important to determine the underlying cause to see if it can be eliminated. There is also the 'Wait and See' option for hair loss caused by Telogen Effluvium or Alopecia Areata, with which it is possible that the hair will begin to grow back on its own. The NHS lists an extensive range of treatment options, from 'Wait and See' to Wigs, which can be found here.
One of the most effective treatments for hair loss not caused by changes in hormone levels or environmental factors is the topical treatment Minoxidil. It can also be used for other forms of hair loss like Alopecia Areata or hair loss caused by chemotherapy.
Sold in the UK under the commercial name Regaine, Minoxidil dilates the small blood vessels of the scalp, increasing circulation to the area. It affects the growth phase of the hair, shifting it from the dormant to active growing phase. During this time of transitions patients may see any actual increase in hair loss, however this is completely normal.
Other notable facts about Minoxidil:
It must be used regularly for three months for it to be effective
It is safe for long-term use
If use is stopped, hair gained during treatment will be lost
Hair that grows in may be finer than the patient's original hair
Minoxidil may cause local skin irritation
Internal effects of the medicine are unlikely
Minoxidil for women is available in 2% and 5% solutions
If you are concerned about your hair loss, consult your GP to help determine the underlying cause, and keep in mind that treatments such as Minoxidil can be very effective even for cases of female pattern baldness (Androgenetic Alopecia). If you receive a prescription for Minoxidil, it can be obtained on the Dr Fox website.