Mini pill
Progesterone only pill to prevent pregnancy from £11.50. 3 months of your current pill available to buy online from Dr Fox.
Start order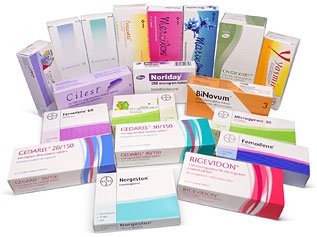 Buy mini pill online in UK
How to order the mini pill online for UK delivery:
Read medical information about oral contraception
Answer medical questions to check for eligibility
Reviewed by doctors - posted from UK pharmacy
Brands of mini pill available
---
About mini pills
Mini pills – also known and progesterone only pills
Mini pills are contraceptive pills which are also known as progesterone only pills (POPs). Mini pills contain small quantities of a hormones called progestogens. Unlike the more widely used combined contraceptive pills, mini pills do not contain oestrogen.
Mini pills work by stopping fertilisation of eggs by sperm, or in some cases stopping egg production (ovulation) and also preventing sperm reaching eggs by making cervical mucus thicker. 97% of women taking desogestrel pills do not ovulate. POPs can be used until the age of 55 years by which time most women lose fertility.
Progesterone-only pills contain only low levels of hormones. They should be taken regularly every day at the same time of day. They tend to have fewer side effects than combined contraceptive pills.
Key facts – progestogen-only pill
Mini pills are more than 99% effective, if taken correctly. Less than one woman in 100 per year becomes pregnant on the mini pill.
Mini pills are taken once daily, without breaks.
Some women, who can't take pills containing oestrogen, perhaps because of high blood pressure or other medical problems, may be able to take mini pill instead.
Women over 35 who smoke can take progesterone only pills.
If progesterone pills are taken more than 3 hours late they may be ineffective – 12 hours late for pill containing desogestrel e.g. Cerazette.
Vomiting and severe diarrhoea may prevent pills from working.
With some POPs frequent and irregular bleeding are common, while prolonged bleeding and loss of periods are less likely.
Contraceptive pills do not protect against sexually transmitted diseases and women at risk of these should use condoms as well.
Obtaining mini-pills online
When starting contraception, or changing to a new contraceptive, women need specialist assessment and advice, usually provided by doctors or nurses in GP surgeries or family planning clinics. Regular contraceptive pill checks are required, usually every 12 months, and cervical smears must be up-to-date.
Women who are on stable contraception can obtain 3 months supplies online from Dr Fox, however this does not replace face-to-face assessments for contraception issues. This service is only for women 18-50 years.
Most contraception can be obtained free through the NHS. Special arrangement sometimes allow under 16s to obtain contraception, sometimes without parents or guardians being informed, providing the young person is competent, informed and assessed not to be vulnerable to exploitation or abuse.
Taking progestogen-only pills
POPs should be taken at the same time each day. This is particularly important for the pills which need to be taken each day within a 3 hour window e.g. Norgeston and Noriday. Other mini pills need to be taken within a 12 hour window, e.g desogestrel pill, such as Cerazette.
Unlike combined pills, there is no 7 day pill-free break with mini-pills. When one 28 day calendar pack of the mini pill is finished, another is started straight away, with no break in between.
The mini pill can be started on any day of the menstrual cycle, but if not started on the first day of the cycle, additional temporary contraception will be needed, usually for the first 48 hours. The rules are a little complicated. See NHS: contraception guide - progestogen only pill for further details.
Mini pills can be started 21 days after having a baby and 5 days after an abortion or miscarriage. If started later, additional contraception may be required.
Missed pill rules
Pills that are missed or delayed will reduce the contraceptive effectiveness. The amount depends on the type of pill being taken, where in the cycle and the length of the delay. Delays of less than 3 hours, or 12 hours for some pills, are not important, but extra contraception is required for longer delay or pills which are missed all together. The rules are a little complicated and are detailed at NHS: contraception guide - progestogen only pill.
Standby emergency contraception is available online from Dr Fox, but is only to be used for emergency contraception if supplies are already to hand when needed. Pharmacies, GP surgeries, and GUM and family planning clinics can all provide rapid access to emergency contraception when it is needed.
Suitability of progestogen-only pills
Doctors or specialist contraception nurses will carry out checks to ensure treatment is suitable. Some women who cannot take combined contraceptive pills can take progesterone only pills. This includes some women who have a history of heart disease, liver disease, breast cancer, cysts on your ovaries and unexplained vaginal bleeding.
The progestogen-only pill can usually be taken right up to the menopause or the age of 55 years.
Breastfeeding and pregnancy
Breastfeeding women can take the POP, without known significant adverse effects on infants. Women who are exclusively breastfeeding an infant under 6 months of age, and whose periods have not resumed, do not need to take contraception, as this lactational amenorrhoea is over 98% effective. If POPs are taken inadvertently during pregnancy, this will not usually adversely affect the pregnancy. A doctor or specialist nurse should be consulted in both cases.
Pros and cons
Pros:
Sex life can continue as normal
Can be taken whilst breastfeeding
Does not contain oestrogen, which some women cannot take
Can be taken by smokers over 35
Can reduce the occurrence and intensity of premenstrual syndrome and lighten periods
Cons:
Period may become irregular or frequent and spotting may occur
Must be taken regularly at the same time each day
Side effects and interactions
Most women can take mini pills without significant side effects. Possible side effects include acne, breast tenderness, increased or decreased sex drive, headache and migraines, and mood changes. Some prescribed and non-prescribed medicines, including some antibiotics, St John's Wort, and some epilepsy medicines may interact with POPs. Whilst POPs reduce the risk of pregnancy, around 1 in 10 pregnancies that do occur may be ectopic.
For a fuller list of side effects and details of interacting medicines see the patient information leaflets supplied with pills, e.g. the patient information leaflet of the mini pill Cerazette.
Risks
There is an increased risk of ovarian cysts, but these are usually not dangerous and usually disappear without treatment.
The available evidence does not support an association between breast cancer and use of a POPs. However, due to the limited available evidence, an increased risk cannot be completely excluded. Any increased risk is likely to be small and to reduce with time after stopping. After stopping for 10 years the risk goes back to normal. If there is a family history, this should be discussed with a doctor at the start of treatment.
Start order

Authored 31 December 2015 by Dr Tony Steele
MB ChB Sheffield University 1983. Former hospital doctor and GP.
---
The order process
Choose medication, register, and pay
Dr Fox issues prescription online
Pharmacy team post medication direct
Recent reviews
"Excellent thank you"05 April 2022 – Margaret P., Staffordshire
"Excellent Five Star Service with an All Good Fast Discreet and Secure Dispatch"05 April 2022 – Anonymous
"Affordable prices.Easy to navigate website, lots of options to choose from, quick service and discreet delivery. Thank you"05 April 2022 – Anonymous
"Excellent communication, with timely delivery"05 April 2022 – Anonymous
"Excellent service as always"05 April 2022 – Anonymous
"absolutely brilliant place order gets approved within 24 hours yhen despatched approx 3/4 days acwell run organisation always use them now and reasonably priced"05 April 2022 – Anonymous
"Quick and easy system"05 April 2022 – Anonymous
"Dr Fox provides a very professional and well organised service. Responds quickly to questions and updated my details almost immediately when I made an error creating my account. My order was updated throughout until receipt."05 April 2022 – Anonymous
"Good service would order again."05 April 2022 – Anonymous
"I am satisfied . Fast and professional."05 April 2022 – Anonymous
"Easy to order, great value for money"05 April 2022 – Anonymous
"Very good product at a competive price."05 April 2022 – Anonymous