Read medical information and answer medical questions to buy treatment online.
Medical information
Azithromycin for chlamydia
For background information about chlamydia please see chlamydia information page.
Avoid any sexual contact for 7 days after taking Azithromycin, until no longer infectious.
People with a positive chlamydia test and their sexual partners should be treated at the same time if possible.
Chlamydia tests take 6 weeks to go negative after chlamydia has been successfully treated.
Alternative antibiotic for chlamydia
Chlamydia can also be treated with a week long course of an alternative antibiotic doxycycline.
Doxycycline is an equally effective treatment and is suitable for people with allergy to azithromycin.
Azithromycin side effects
Serious side effects are unusual, the most common are stomach upset, nausea and diarrhoea.
For details about azithromycin see the patient information leaflet supplied with the tablets.
In the unlikely event that vomiting occurs within an hour of taking azithromycin the treatment should be repeated.
---
Antibiotic guardianship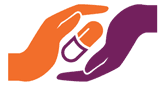 To combat antibiotic resistance please:
Only use antibiotics when needed
Never share antibiotics
Always complete course as instructed
Take unused medicine to local pharmacy for disposal
---
Buy treatment
Dr Fox supplies azithromycin on prescription – you are required to answer a short medical questionnaire before your order can be completed.
---
Authored 23 March 2010 by Dr Tony Steele, MB ChB
Reviewed 28 November 2016 by Dr B. Babor, MB ChB
Last updated 3 March 2018
---
questions
Choose
order
Answer medical questions to order
(chlamydia)
---
The order process
Answer short medical questionnaire
Choose treatment, register, and pay
Doctor issues prescription online
Medicine posted direct from pharmacy
---
Sorted problem no trouble was amazed how quickly
19/04/2018 21:03
Anonymous Verified
13/04/2018 02:12
Anonymous Verified
Got rid of my sti so yes it does the job
07/04/2018 10:47
Anonymous Verified
Had a clean teast result after medition
06/04/2018 13:10
Anonymous Verified
More Azithromycin reviews