Regulation
Registered with the Care Quality Commission
Doctor Fox is owned and operated by the UK company Index Medical Ltd registered with the Care Quality Commission to provide prescriptions online: CQC registration number 1-101728017.
Prescriptions are dispensed by an NHS pharmacy regulated by the General Pharmaceutical Council.
The regulations ensure genuine medicine is dispensed from an associated NHS pharmacy. It also guarantees accurate information is given and careful checks are carried out.
The doctors at Dr Fox must act in your best interests at all times, by law.
Problems with non-regulated websites
Non-regulated websites may supply fake medicine. This medicine may be ineffective or dangerous. Non-regulated websites sometimes supply medicines produced in substandard conditions. The medicine may contain inactive powder or may even be toxic.
People receiving prescription medicine should be given accurate medical information. Prescription medicine should only be supplied after checks for contraindication have been carried out.
A person taking prescription medicine should know what they are taking and should know the medicine is right for them.
Our doctors
Dr Fox doctors are GMC registered. Most are experienced GPs. They are all trained in providing prescription medicine online. The doctors are individually responsible for the prescriptions they issue. Registered pharmacists are responsible for dispensing.
About the regulations
The Care Quality Commission standards specify who can provide an online prescription services and how those services are provided.
Dr Fox complies with the Health and Social Care Act 2008.
We must operate ethically and keep patients informed.
We must keep your details confidential and secure.
Your records must be available to you (see 'My Account' area).
We must survey patient satisfaction and have a complaints and feedback procedure.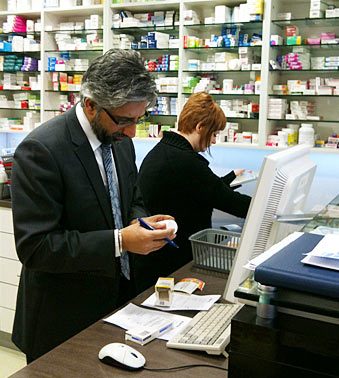 Delivery enquiries: tel. 0141 3396010
If you need to enquire about delivery of an item please refer to the despatch confirmation email you will have received with a Royal Mail or DHL tracking number.
If you wish to telephone the pharmacy to check on the progress of a delivery please call 0141 3396010.
Associate Online Pharmacy
The primary associate NHS pharmacy The Park Road Pharmacy is registered with the General Pharmaceutical Council as an online pharmacy registration no. 1042367.
The Park Road Pharmacy Ltd
405 Great Western Road
Glasgow G4 9HY
Delivery enquiries: telephone 0141 339 6010
Registered Superintendent Pharmacist:
Mr Virinder Singh Jandoo
GPhC Superintendent Registration: 2028443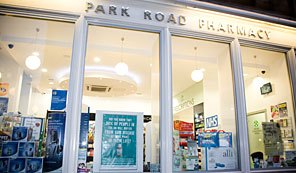 Park Road Pharmacy strive to provide the highest standard of service as evidenced by the excellent customer reviews.
Information about refunds and returns and complaints procedure.
The medicine dispensed by the pharmacy is the same as the medicine dispensed on prescriptions from NHS doctors. The same cannot be said of all medicines provided through online clinics.
You can protect yourself by using only regulated sites.
For further information
For further information and questions regarding Dr Fox please contact us.
Doctor Fox may from time to time provide prescription services for the customers of other GPhC registered pharmacies in the UK. If you have reached us via one of these referring pharmacies then your prescription may be handled by the pharmacy that referred you here, please reference the individual websites for their pharmacist and GPhC registrations. All other prescriptions will be handled by our primary registered pharmacy.

Until July 2010 regulation prevented an online clinic displaying prices of medicines (more).
Price comparisons: research reveals Dr Fox prices are 25%–50% lower than other UK online doctor services (compare prices).
Many pharmacy products may be less expensive by private prescription (more).
Cheap anti-malaria tablets: what's the catch? (more).
What is the difference between an online chemist or internet pharmacy and Dr Fox? (more).
Medicine prices and prescription fee details.
Compare Prices
Dr Fox prices are
25%–50% lower cost than other online clinics.

RATED 98%
Read 1936 independent customer reviews.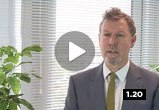 Recorded delivery (requires signature)
UK delivery: £2.90
Overseas delivery: £5.90 (Express Int'l £32.00)
Delivery information
Discreet packaging
Registered with the Care Quality Commission.
How we are regulated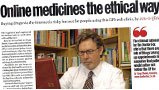 Read what the medical trade press have to say about the Dr Fox online pharmacy prescriptions.
All sensitive data is secured using high level encryption.
Data protection & security
Payments on this website are processed securely.