Our team
Dr Fox employs only UK-based and certified doctors and pharmacists, and UK-based customer support staff. All staff work as part of a team and undertake bespoke training to deliver care online.
Clinical staff
---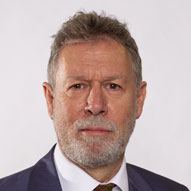 Dr Tony Steele
Medical Director, GMC number 2825328
Dr Tony Steele is one of the founders of the Dr Fox service, which he started with co-director Daniel Broughton in 2010. He qualified from Sheffield University MB ChB in 1983. Dr Steele worked in Sheffield hospitals followed by hospital and General Practice work in Australia, including anesthetics and critical care. He was then a Medical Director for refugee health in Northern Thailand working for Save the Children Fund and UNHCR. On returning to the UK he undertook Joint Committee on postgraduate training for General Practice, completed in 1993. Dr Steele was a GP partner in a practice on the outskirts of Bristol for 8 years. In addition to his current work as Medical Director to Dr Fox, Dr Steele is involved in writing Patient Group Directions. He is an active member of the Digital Healthcare Council and Digital Clinical Excellence forum, and participates in CQC group meetings. Read more
---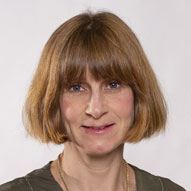 Dr Barbara Babor
Prescribing Doctor, GMC number 4336464
Dr Babor qualified in medicine from Dundee University in 1996. She also has an Honours Degree of Bachelor of Medical Science (BMSc) in Medical Psychology, 1993. Since qualifying she has extensive Family Medicine experience, working for the NHS in the Bristol area of the UK. Dr Babor joined the Dr Fox team in 2010 and has been a central part of the team ever since. Dr Babor's postgraduate qualifications include, Diploma of Child Health (DCH) 1999, and women's health: Diploma of the Royal College of Obstetrics and Gynaecologists (DRCOG) 2000 and Diploma of the Faculty of Family Planning (DFFP) 2001. She also passed the entrance exam of the Royal College of General Practice in 2003. She then developed her special interest in dermatology by studying with Cardiff University's Department of Dermatology to gain the postgraduate diploma of practical dermatology (PgDip) 2003. She currently works as an NHS GP as well as for the ambulance service and undertakes specialist hospital dermatology outpatient clinics.
---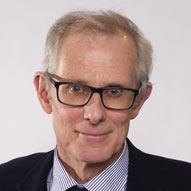 Dr Paul Hunt
Prescribing Doctor, GMC number 2725246
Dr Paul Hunt qualified from Bristol University Medical School in 1981. He has postgraduate qualifications in family planning, obstetrics, and gynaecology, and is a member of the Royal College of General Practitioners (MRCGP). He has very extensive NHS general practice experience including running a single handed GP practice, undertaking home deliveries, providing out of hours care, running contraception clinics, and being on the GP committee of his local hospital. He has also worked in private practice including working with BUPA. Dr Hunt has carried out hospital work, including Accident and Emergency, Ear Nose and Throat, and General Medicine. In 1995 he studied for a further degree at York University leading to MPhys in theoretical physics philosophy & Italian which involved living in Italy. He continues to also work within the NHS. He speaks fluent French and Italian. Dr Hunt joined the Dr Fox team in 2011 and has been a valued member since that time.
---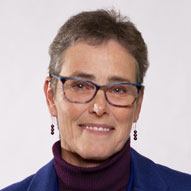 Dr Amanda Wood
Prescribing Doctor, GMC number 2855422
Dr Amanda Wood has worked as an NHS GP for over 20 years and continues to work as a GP Locum in NHS surgeries. Her GP training was in Plymouth, where she moved after completing her Medical Degree at Manchester University in 1984. She has worked in Bristol since 1998. Extra qualifications include Diploma in Sexual and Reproductive Health (DFSRH) and Membership of the Royal College of General Practitioners (MRCGP), and she has undertaken travel and expedition medicine training. She has an interest in travel and has worked as a support doctor on several charity challenge expeditions overseas. Dr Wood joined the Dr Fox team in 2011 and, apart from a sabbatical year traveling the world, has been with us since. Dr Wood has also volunteered with The Vine Trust who send teams to provide medical care for remote villages in the Amazon jungle. When not working she enjoys, cycle-touring, sailing, skiing, and travel.
Administration staff
---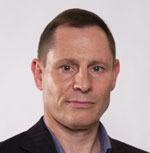 Dan Broughton
Technical Director & Data Protection Officer
Dan is responsible for the digital delivery of services and is supported by a team of developers and server engineers. Dan has been designing, deploying, managing, and marketing website projects since 2000, and has been with the company since 2010.
---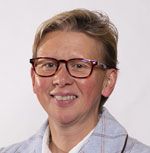 Suzanne Allan
Governance and Administrator Officer
Suzanne has worked in Health, Housing, and Social Care for over 25 years, many of these at Manager or Director level, and has been involved with Dr Fox since inception (2009). Suzanne is often the person at the end of the phone responding to patient enquiries.
---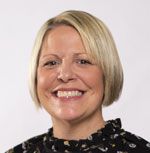 Nicola Spiller
Administrator
Prior to joining the Dr Fox team Nicola worked in the pensions industry for 19 years, and also as a Health Advisor for the 111 service for 9 months. Nicola is also a member of the Harlequins Junior RFC committee and their Safeguarding Officer.
---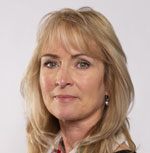 Lynn Roach
Administrator
Lynn has 15 years experience as an office manager in a veterinary practice, and 18 years experience as a medical secretary working in NHS Hospitals, private clinics, and more recently GP practice.