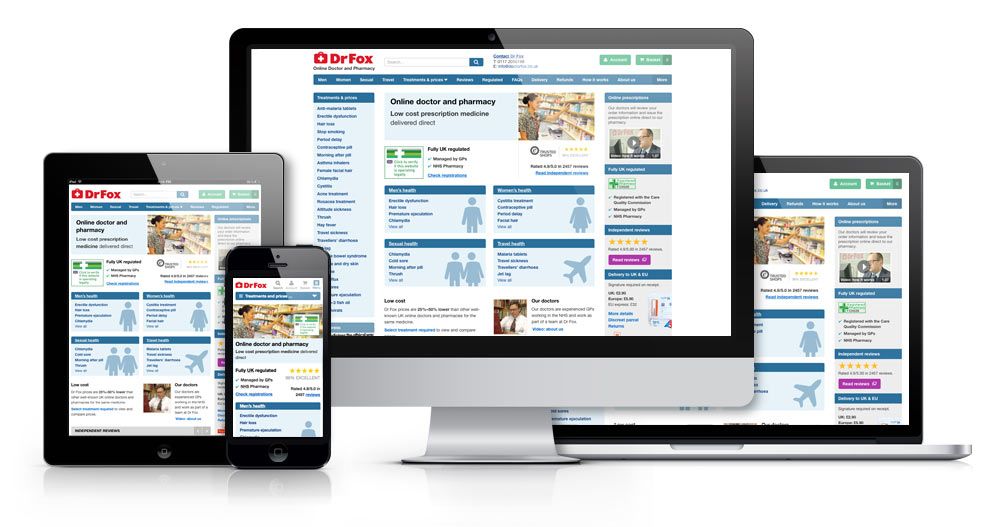 The Dr Fox website has been updated (30 June 2016) so it is easier to use and provides a consistent experience on all devices (PCs, phones, and tablets).
The layout has remained largely unchanged, with the same simple questionnaires, ordering and re-ordering process, messaging system, and all the other features our patients have come to expect over the years.
This has been the first major update since the website was launched in January 2010, and has taken the team over 12 months to complete!
We hope our users like the changes, and welcome any feedback or suggestions.
Please note the new website does not now support very old browsers (due to standards and security issues).