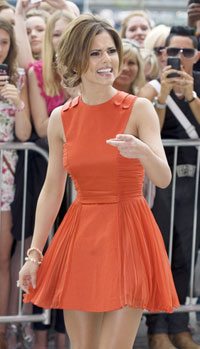 Cheryl Cole is reportedly now on the mend after an unpleasant encounter with the highly infectious disease, malaria. The Girls Aloud singer and X Factor judge contracted the potentially fatal infection while on a trip to Tanzania, and became seriously ill as a result. Cheryl is one of hundreds of British tourists returning home each year with malaria.
Malaria
How malaria is contracted
Malaria is a vector-borne disease, transmitted by the Anopheles mosquito. When an infected mosquito bites you, it passes the malaria parasite into your bloodstream. The parasite then makes its way to your liver, where it multiplies before heading back into your bloodstream and invading your red blood cells. Symptoms include fever, shivering, sweating, anaemia, aches and pains, vomiting and diarrhoea. Malaria can kill you.
Malaria profileration
Malaria is found in many parts of the world, and people should be aware of malaria 'hotspots' so they can take steps to protect themselves. Malaria is transmitted in areas of South America, Africa, and Asia. So what can travellers do if they want to avoid ending up in hospital with malaria like Cheryl Cole? Read in full