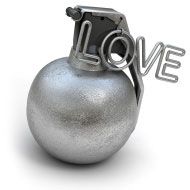 Testicular cancer is an uncommon cancer and as a result perhaps does not get the attention it requires, especially as men are notorious for putting off going to see their doctor if they have health concerns.
However it is the most common cancer in men between the age of 20 and 35, a section of society generally regarded as notorious for putting off visiting their doctor.
Testicular cancer rates have doubled in the last 20 years
95% curable if treated early
One of the easiest cancers to treat successfully
If ignored it can be fatal
A viral campaign has just been launched to raise awareness and get everyone checking their 'love grenades'!
Visit www.checkonetwo.co.uk and start #FeelingNuts.
Men should regularly (monthly) check their testicles – firstly to familiarise themselves with how their testicles are normally, and then to check for any changes. Why not set a monthly calendar reminder on your smartphone?
Dr Harper demonstrates how the checks should be done in this video from Embarassing Bodies:
Visit NHS Choices: Testicular Cancer pages for further information.