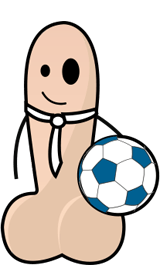 February 14th should be a day when partners share food, drink, flowers, chocolates, and their amorous propensities. But for some men, ED (or impotence) can be a very real barrier when getting intimate with their loved one.
It's estimated that one in 10 men in the UK over the age of 21 suffers from ED, although it's more prevalent in men over 40. From lacking sexual desire to the inability to get and maintain an erection, the truth is that ED affects the majority of men at some point in their life.
Because of the embarrassing nature of the condition, however, most men choose not to seek professional medical advice – which could ultimately lead to long-term problems.
Conquer ED forever
Dr Fox's National ED Awareness Week is aimed at confronting the problem head-on. From why you shouldn't be embarrassed about ED to common myths, our resource gives you all the answers for everything you need to know about ED – and how you can beat it once and for all.
So make this Valentine's Day a true occasion d'amore and the rest of your love-making life one of blissful satisfaction. Have a look at our ED page for a personal consultation and full range of treatments.