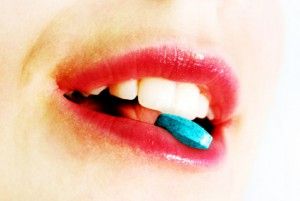 New reports have suggested a Viagra-style pill for women could hit the shelves next year.
The pill has been designed to boost women's sex drive, although it can also be used to control appetite.
The British company which has created and will manufacture the drug – ORLIBID – has said it hopes the pill will be available by the end of 2015.
Mike Wyllie was part of the original team that helped create Viagra and is now advising ORLIBID. He said: "It will be for everyone, from those where female sexual dysfunction is destroying their relationships, to those just wanting to spice up their sex life."
The impulse of desire
The pill – current working name, ORL101 –  utilizes a synthetic version of melatonin, a hormone generally linked to tanning, and increases the impulse of desire to the brain.
The report suggests that drug companies have known about the effects of melatonin on the libido for some time.  The problem, however – up until now, at least – has always been how to manufacture it in pill form as opposed to an injection, which has more side effects.
Nevertheless, regulators will still need to be satisfied that the pill is not addictive, although  nausea could be one of the side effects.
It is rumoured that ORLIBID intends on carrying out a series of studies to measure the effects of the pill on women before it's launched.
Taken 15 minutes before sexual intercourse, the pill has the potential to boost sexual desire for more than two hours in a way that restores an apathetic sex drive in a way that doesn't 'supercharge' it.
How much will it cost?
The cost of the pill has yet to be disclosed, although it's predicted it will carry the same kind of price tag as the current Viagra which, when it was first released, sold for in the region of £12 a tablet.
Tests are also being carried out to see if the drug could be used to help impotent men who don't react well to current existing treatment or drugs.