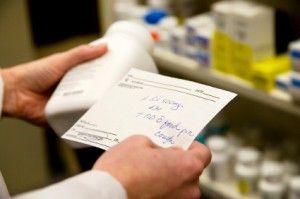 Dr Fox displays all its prices of prescription medicines – customers know where they stand.
Some online clinics in the UK claim it is unlawful to advertise the price of prescription medicine. This does not mean online clinics are not allowed to show their prices.
Dr Fox charges 25-50% less than other online clinics. We are more than happy to let customers see how much we charge and to compare prescription medicine prices with other online clinics regulated in the UK.
The expensive clinics do not do display their prices for prescription medicine, presumably because it is not in their interests to let customers know how expensive they are.
Online clinic prescription prices
Prices of prescription medicine can be expensive. Some of the most popular online prescription medicines are still under patent. Malarone, Propecia, Champix, and widely used erectile dysfunction treatments, can cost hundreds of pounds. Most online clinics in the UK add more than 100% on top of the price of medicines for the services they offer. Dr Fox charges a lot less for the same medicine and service.
Cost effective online clinic services keep patients out of the hands of bogus overseas pharmacy sites selling fake medicine.
Customers should look for UK sites giving their address and telephone numbers. UK doctors providing prescription online need to be registered with the Care Quality Commission and the General Medical Council (GMC). Online pharmacies linked to online clinics should be registered with the GPhC (The General Pharmaceutical Council) and should display an internet pharmacy logo.
Research into price sensitivity towards prescriptions published in 1990 showed men are more sensitive to price of prescription medicine than women.
Not unlawful to display the price of prescription medicine
Clinics claiming it is unlawful to display prices, such as The Online Clinic, sight out-of-date rules enforced by the MHRA. These guidelines were updated in favour of customers in July 2010. The updated guidance states:
factual list of prices for available treatments and/or pack sizes may be provided on pages other than the home page.
It is good medical practice and a requirement of the GMC for clinics to let patients know the cost of treatment and prices of prescriptions:
you must inform patients about your fees and charges, wherever possible before asking for their consent to treatment.
This does not mean online clinics are compelled to provide lists of prices before consultations take place.
Included within Health and Social Care Act 2008 is a requirement to inform patients about their treatment and this could include costs of treatment. Again, this rule does not compel online clinic prices to be displayed on clinic web pages.
Beware prescription medicine without a prescription
When a person decides which health service they use, price is not the only factor they should consider. They need to be sure they are getting good medical advice and they are having a proper medical assessment. They need to know they will get genuine medicine. They also need to know they are not paying more than they need to.
Websites offering prescription medicine without a prescription are breaking UK law. Websites offering generic Cialis and generic versions of patented prescription drugs such as generic Propecia are selling fakes.