Cost of medicine online
It pays to shop around for prescription medicine online. Some online clinics in the UK are charging high prices for medicines, sometimes 2 x and 3 x as much as others.
Cost of medicine compared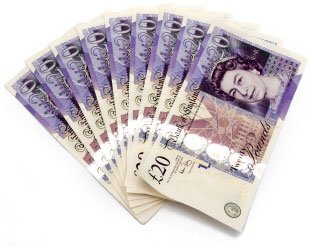 Dr Fox charges £38.60 for Cialis 20mg 4 tablets. 121doc online clinic charges £80.00 – this is for the same Cialis produced by Ely Lilly.
Dr Fox charges £40.00 for a Champix starter pack (a stop smoking medication). 121doc online clinic charges £140.00 – this is the same Champix from the same drug company (prices on websites 18-07-2010).
If you go to the wrong website you will pay 2 x to 3 x what you pay at Dr Fox for exactly the same medicine. Dr Fox is supplying genuine branded medicines on prescription.
All medicines are from our NHS pharmacy. They are posted by recorded delivery.
Dr Fox does not make a separate charge for prescriptions. The prices quoted are the prices you pay.
Prices for Cialis online from Dr Fox
Cialis 2.5mg 28 tablets £69.70
Cialis 2.5mg 56 tablets £138.40
Cialis 5mg 28 tablets £72.30
Cialis 5mg 56 tablets £142.90
Cialis 10mg 4 tablets £39.70
Cialis 10mg 8 tablets £69.40
Cialis 10mg 16 tablets £132.30
Cialis 20mg 4 tablets £38.60
Cialis 20mg 8 tablets £72.10
Cialis 20mg 16 tablets £138.40
Cialis 20mg 24 tablets £198.40
Online clinic prescription
Doctors providing prescription medicine online in the UK must register with the Care Quality Commission. This is a guarantee of standards.
It is important a person buying medicine online knows what the medicine is for and how it works. They should know about the side effects.
An online consultation with a doctor should identify when a medicine is suitable and when it is not.
Online doctors
Each prescription for medicine provided by a doctor should be for an individual. When a doctor refuses a patient a prescription a reason should be given. Online doctors in the UK must be registered with the GMC.
Online clinic security
Online clinics collect confidential information from customers. Customers pay large amounts for high cost medicines. It is important data is stored securely.
It is also important messages betweeen doctors and patients are encrypted.
Cost of medicine
Don't pay more for prescription medicine than you need. Check the credentials of online clinics and go for the one offering the best service at the best price.
Cialis costs less at Dr Fox than anywhere else and so does almost all other private prescription medicines.
When it comes to medicine online you get what you search for, not necessarily what you pay for. Dr Fox will beat any price for prescription medicine online or off. You can save over 50% on genuine prescription medicines.