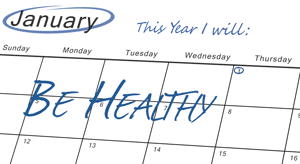 The first days of the New Year are full of excitement. It is like opening a new notebook and realising all the pages are blank and you can write your own story however you want it to be.
Resolutions run wild, with people saying things like "I'm going to lose weight!" or "I'm going to take better care of myself!" However, they often forget one important point: it is not only about what you want for the New Year, but how you plan to accomplish it. A New Year's resolution is great, but it is better if you have a plan to go along with it.
Quitting old habits
Two very common resolutions are "I'm going to quit smoking" and "I'm going to drink less". However, getting rid of an addiction or changing a habit that you have had for years can be an epic feat. The struggle is real for those trying to quit.
When withdrawal from smoking sets in, symptoms like anxiety and irritability start to appear. It can be very tempting to go for "just one cigarette" to quell the urge. Medical treatment is available to help you quit smoking. Drugs such as Champix can make coping with the symptoms associated with nicotine withdrawal easier, and allow you to finally kick the habit.
There are also a number of strategies you can use to cut back on your drinking. Things as simple as using a smaller glass or just letting your drink sit on the table between sips can help a great deal.
If you have already had some embarrassing evenings because you drank too much, why not visualise the kind of night out you want to have, and how you would like to behave? Try to set limits and stick to them. If you know how much alcohol is "too much" for you, you can then pace yourself and drink only the acceptable amount.
For those who feel they may have a more serious issue with alcohol, perhaps this should be the year to seek treatment. It is a big step and a big subject to broach, but when speaking about a new you, it may be inevitable.
The big resolution
By far the most common resolution for the New Year is "I'm going to lose weight". The health benefits of shedding those extra pounds are well documented, but many do not understand how weight loss actually occurs.
You lose weight when you burn more calories than you consume. It is not just about the quality of food you consume, but the quantity as well. Counting calories and establishing a well regimented nutritional and exercise plan, perhaps with the help of a professional, is the best way to help you achieve your goal.
It is also nice to set reasonable weight loss goals in the pursuit of healthier habits. Try committing to walking for 30 minutes per day, or taking the stairs instead of the elevator. Swap your chips for a green salad and keep a bowl of fruit on the table for those mid-afternoon cravings for a snack. Simple things can make all the difference and sometimes they are easier to incorporate into your daily life than drastic changes.
A boost in will power
It is common to forget your New Year's resolution by March, or even late January. Perhaps it seems like too much work or you lose hope and think that nothing really works. It is important to keep in mind that a complete change in character or physical appearance is not going to happen in just a few months.
The longer your list of resolutions, the more likely you'll ditch it entirely. Start small, focus on one goal at a time and you may see better results. You can even break your goals down into easily-completed steps.
There is no need to rush your resolution; after all, you have an entire year to reach your objective. If you do not overwhelm yourself from the first minute of the New Year you will have a higher chance of success. 2015 has just started and improving your health is a worthy effort. It might seem like a huge mountain to climb but you can do it!
2015 has just started and improving your health is a worthy effort. It might seem like a huge mountain to climb but you can do it!