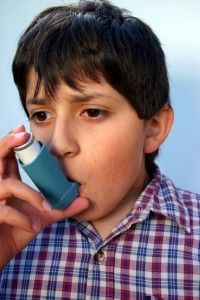 The Department of Health has announced plans to allow schools to keep a supply of asthma inhalers on the premises.
The move comes as part of a drive to reduce the number of emergency hospital admissions – or even deaths – for more than a million school pupils.
Added to first aid kits
Current legislation means that blue reliever inhalers are prescribed medicines, meaning schools are not allowed to keep spares. But campaigners are delighted that a recent consultation to allow them to be kept in First Aid kits could be implemented as early as next year.
Asthma charity, Asthma UK, says the current restriction means 1.1 million school children are potentially at risk because of the rules.
Confirmed in October
The Department of Health confirmed in October that they would launch an official public consultation to address a change in regulations – although they had not been specific about the timings.
The Medicines and Healthcare Products Regulatory Agency (MHRA) has also confirmed the consultation will look at offering guidance to schools on how to use the inhalers.
Tory MP Margot James said: "I am delighted that the MHRA has now launched a consultation on this issue and I certainly encourage all interested parties to respond."
"It is vitally important for schools to be able to keep a spare inhaler for use in emergencies and the change will help safeguard children with asthma, preventing unnecessary hospital admissions or even avoidable deaths."
"The consultation will help to shape the regulations and guidance for schools, and ensure they have the greatest possible impact."
A spokesman for the Department of Health said the final details of the consultation are currently being agreed and the final report will be published shortly. The department confirmed it had been working closely with Asthma UK to develop guidance for schools to hold a stock of emergency inhalers if they want to.
It is believed that three-quarters of the current child emergency admissions due to asthma could be prevented if the condition is better managed in the home or school.