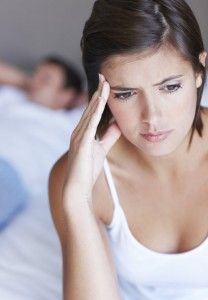 New NHS guidelines allowing teenage girls to stock up on the morning-after pill has sparked Government fears the move could lead to promiscuity.
The morning-after pill has always been a prickly issue and political hot potato, but the National Institute for Health and Care Excellence (NICE) will make the announcement this week.  Patients' groups and campaigners have responded with anger and outrage and the Health Secretary, Jeremy Hunt, has also expressed concerns.
Current guidelines for GPs and chemists states under 25s, which includes girls under 16, can obtain the morning-after pill readily and in advance of sexual intercourse, without parental knowledge or consent. Providing 'emergency contraception' does not presently apply, but the new guidance will let women obtain the morning-after pill in bulk for the first time.
NICE originally suggested the move four years ago but it was delayed due to fears it would encourage unprotected sex and promiscuity and lead to increased rates of sexually transmitted diseases.
The Health Secretary is believed to have opposed the plans because of the lack of any empirical evidence handing out emergency morning-after pills would reduce the number of unwanted pregnancies.
The new guidelines state that contraception can be supplied if there is the possibility of 'user failure', such as the pill or condoms, as well as allowing nurses to distribute emergency contraception to pupils and pharmacists to dispense the usually-charged £25 pills for free.
The principal aim of the move is to reduce the high number of unwanted teenage pregnancies in the UK and make condoms readily accessible in schools, colleges and youth clubs.
But the new guidelines have been met with fervent opposition. Josephine Quintavalle, from the pressure group Comment on Reproductive Ethics, said: "I think it is really worrying and deeply unwise. Having a stockpile of the morning-after pill on hand is a licence for unprotected sex, and that puts young women at increased risk of sexually transmitted diseases."
NICE defended their position by saying there is no proven link between providing emergency contraception and encouraging risky sexual behaviour, and people who have condoms and morning-after pills are more likely to use them rather than have unprotected sex.
Dr Fox provides standby morning after pill to women aged 18-55 but limits the quantity to 2 and also the frequency of re-ordering.