For many years now, men all over the world have been taking Viagra in order to help combat erectile dysfunction. A recent study in the Journal of Sexual Medicine, however, has suggested that the venom of a Brazilian spider, of all things, may do the job just as well as Viagra.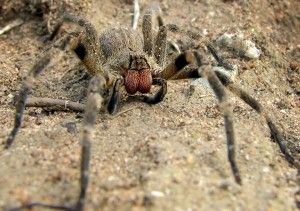 Ironically, one symptom of the Brazilian Wandering Spider's venom is that of priapism – a persistent, painful erection. Indeed, a bite from the spider can be lethal, with the presence of PhTx3, a potent neurotoxin, occurring naturally only in the venom of this particular spider. How, then, can the very same venom help to treat erectile dysfunction?
Put simply, the toxin PnTx2-6 was used in a study on rats, in which it helped boost the availability of nitric oxide, a chemical which has the benefit of dilating blood vessels and increasing blood flow. Subsequently, erectile function in the aged rats was improved, showing the benefits of the toxin on blood flow and erectile dysfunction.
In patients who have failed to respond to Viagra, which uses different pathways to treat erectile dysfunction, treatment derived from this particular toxin may well be a good way to treat problems. A popular arachnid website, additionally, claims that deaths from Brazilian Wandering Spiders are very rare with only ten fatalities in more than seventy-thousand cases.