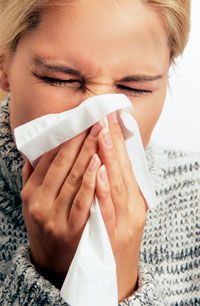 A recent study has revealed that the number of patients with coughs and colds given antibiotics by GPs has risen 40% this century.
The study – carried out by the University College London and Public Health England and which looked at more than 500 UK GP practices between 1999 and 2011 – also found significant differences in the way GPs treat the illnesses.
The study comes in the wake of recent government efforts to reduce the number of prescriptions given for antibiotics, due to the fact they do not have an impact on common coughs and colds. They are effective in only 10% of sore throat conditions.
Actual figures revealed that patients prescribed antibiotics for coughs and colds was 36% in 1999, but shot up to 50% by 2011 – a 40% rise.
The dark ages of medicine
The study has been published in the Journal of Antimicrobial Chemotherapy, and follows Prime Minister David Cameron's recent warning that, unless we take serious action on the growing threat of antibiotic resistance, we could be "cast back into the dark ages of medicine". Read in full