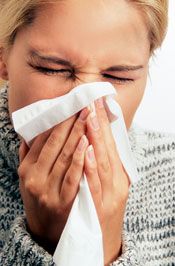 Estimates of the number of deaths in the UK attributable to flu each year average 8,000, and although 2013 was not a sever year for flu, 2014 is unpredictable.
For those not eligible for free NHS flu vaccinations there are private (paid for) options available.
Private flu vaccination injections are available from some GP surgeries, local pharmacies or supermarket pharmacies (cost can vary from £7 to £30).
Flu anti-virals available from Dr Fox (£28.30) for people who for any reason need to have a flu treatment in reserve at home or for travel.
Flu nasal spray vaccination (Fluenz) for children 5-17 years from selected pharmacies (download spreadsheet of pharmacies in the UK offering this service). If your local pharmacy does not offer this service they can access training and gain authorisation to use the Fluenz PGD free at www.pharmacypgd.co.uk.
Further information