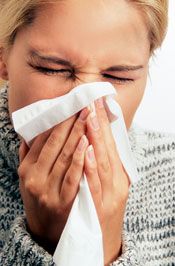 Estimates of the number of deaths in the UK attributable to flu each year average 8,000, with hospitable admissions for flu soaring between December and April for the following age ranges last winter (2015/16): 15-44 yrs 23%; 45-64 yrs 40%; 65+ yrs (37%).
For those not eligible for free NHS flu vaccinations there are private (paid for) options available.
Private flu vaccination injections are available from some GP surgeries, local pharmacies or supermarket pharmacies (cost can vary from £7 to £30).
Flu anti-virals available from Dr Fox (£28.30) for adults who for any reason need to have a flu treatment in reserve at home or for travel.
Flu nasal spray vaccination (Fluenz) for children 2-17 years from selected pharmacies (download spreadsheet of pharmacies in the UK offering this service).
Further information