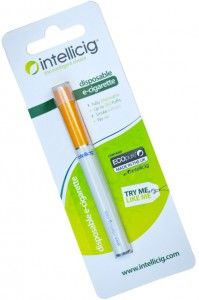 Health experts have urged the World Health Organisation (WHO) to "resist the urge to control and suppress e-cigarettes."
More than 50 public health specialists and researchers have sent a letter to the organisation in a bid to get them to understand the potential benefits of e-cigarettes, saying it's too early to rule them out as a health risk.
E-cigarette devices deliver nicotine in a vapour and experts have suggested they could be a "significant health innovation" – and the UK's Faculty of Public Health says it's too early to know if the benefits outweigh the risks.
The open letter has been sent in advance of important international negotiations on tobacco policy due to take place later in the year.
Pro e-cigarette campaigners argue the devices are a low-risk smoking substitute and fear they might unfairly become targets of advertising bans and reduction targets.
How e-cigarettes work …
On some e-cigarette devices the battery-powered atomiser is activated by inhalation, whilst others are switched on manually. The atomiser contains a coil which heats liquid nicotine contained in the cartridge. The liquid nicotine becomes vapour and is inhaled.  The majority of the 'smoke produced' is water, and many e-cigarettes feature a cosmetic LED light to replicate the look of a glowing cigarette.
There has recently been increasing demand for the devices and they account for a significantly burgeoning market.  Nevertheless, the Department of Health is not convinced they are risk-free.
…but doubt remains
Detractors of the devices say enough isn't yet known about their long-term health effects, and a recent report commissioned by Public Health England advocated e-cigarettes necessitated "appropriate regulation, careful monitoring risk management" to understand and maximise their benefits.
53 researchers have signed the letter, including expert Prof Robert West who recently suggested e-cigarettes are more effective at helping smokers quit than more conventional methods.
Several signatories specifically work in the fields of smoking cessation and tobacco science, and three have helped the National Institute for Health and Care Excellence (NICE) prepare its guidelines about reducing harm from tobacco.
Championing a health innovation
The letter says:
These products could be among the most significant health innovations of the 21st Century – perhaps saving hundreds of millions of lives.

If regulators treat low-risk nicotine products as traditional tobacco products… they are improperly defining them as part of the problem.

Regulators should avoid support for measures that could have the perverse effect of prolonging cigarette consumption.

We are deeply concerned that the classification of these products as tobacco will do more harm than good.

The potential for tobacco harm reduction products to reduce the burden of smoking-related disease is very large.
The letter's organisers also point to a leaked WHO document which referred to e-cigarettes as a "threat….which could result in a new wave of the tobacco epidemic".
The current WHO tobacco treaty covers 178 countries and 90% of the world's population.
Understanding the health impacts
University College of London's Prof West has called for the "bespoke regulation" of e-cigarettes and told the BBC that they should be regulated "appropriate to what they are". He also suggested the devices should be banned to under-18s and directing marketing at people who already smoke.
The British Medical Association (BMA) has called for tougher regulation on the devices in the UK.
WHO said it was still deciding on what recommendations to make to governments, adding they are working with national regulatory bodies and toxicology experts to better understand the potential impact of e-cigarettes and similar devices on people's health.